Getting Married
$50,000 wedding for Free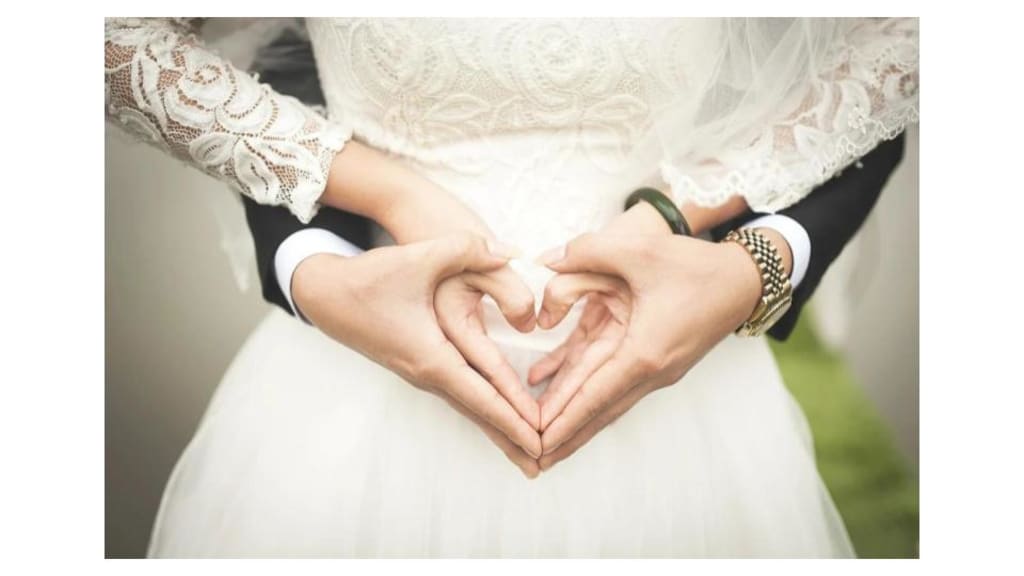 Photo from Pixabay.com
Getting Married
$50,000 wedding for Free
By Roberto Alago
Wedding. The most feared word in the twenty first century. Not that people don't want to get married, they do. They don't want the stress that comes with planning a wedding and dealing with the aftermath.
Most couples, these days, start their life together having to work extra hours just to earn enough to cover their da-to-day expenses and to pay the loans they took to cover the cost of their "dream" wedding.
Since I'm writing for an international audience, I would like to ensure I address everyone's cultural differences. In some cultures, the couple getting married are responsible for all expenses. In others, the groom is and in others, the bride. Yet, in other cultures, the parents of the couple, the parents of the groom or the bride.
Regardless of your cultural upbringing, if you are paying the bill and want the marrying couple to have a beautiful, once upon a time type of fantasy wedding, save money, and not spend three to five years paying for it, take note.
There are some cultures were the entire community helps the couple by taking charge of one aspect of the wedding entirely or partly. I once planned a wedding for a young couple that were so poor they only had enough to pay for the License and a small cake. They wanted more but, couldn't afford it. They asked for my advice.
I suggested, they put their pride aside and ask their closes friends for help. Within a couple of days, their friends had agreed and were happy to cover all the expenses for their wedding; Dress, Decorations, Food, Honey Moon, Limo, Photos, Venue. One friend even agreed to provide the music and entertainment himself and surprisingly, it was a very entertaining wedding. They had a small wedding with just a few of their closes friends. About, fifty people in all.
Yes, that was for a small wedding but, will it work for a larger wedding? Absolutely yes. The next couple I help with their "dream" wedding had a bigger affair planned. Two hundred guests, catered food, beautiful venue, a $3,000 wedding gown, bridesmaids, escorts, horse carriage, limo, open bar, live band, a DJ, a Wedding Planner and a honeymoon in Aguadilla, Puerto Rico.
Their solution? After contacting their Wedding Planner, making all the necessary inquiries and preparing a budget, they consulted all of their family members, including their extended families, their family friends, their own friends and business associates and voilá.
All of their wedding expenses were covered and they had one of the most beautiful weddings I have ever seen. They even had four ministers performing the ceremony. Most importantly, they ended up with a little leftover that they put in a bank account to start a college fund for their future Child that was born three years later.
You get the idea. Most people will be happy to help the couple start their lives together, without having to go into debt just to get married. When presenting the idea to your family and friends don't tell them what you want them to pay for. Let them pick and choose from your budget list. Some of the more expensive items, can be paid by more than one party.
Be considerate. Remember that beautiful does not necessarily means expensive. Some people can do wonders for a room with a few flowers and some crepe paper. Why buy two if one would do? Don't buy a $15,000 gown unless you are paying for it. Reduce the stress by getting a Professional Wedding Planner. I can not stress this enough. Don't let a friend or family member take on this task unless you are absolutely confident that they are up to the task.
Planning a wedding is very stressful and full of surprises and last minute happenings. This is where a Professional Wedding Planner will shine. There is not a whole lot they haven't seen. Yet, every wedding has it own share of challenges and unexpected issues. Having a Professional on you side will minimize its effects.
One more thing. Premarital counselling will increase your chances of having a once and for all times wedding. Hope this information was helpful. Good luck with your plans.