Exquisite Splendor: Luxury Wedding Venues in Turkey
In this article, we will delve into the realm of luxury wedding venues in Turkey, exploring the captivating options that will elevate your special day to a new level of grandeur.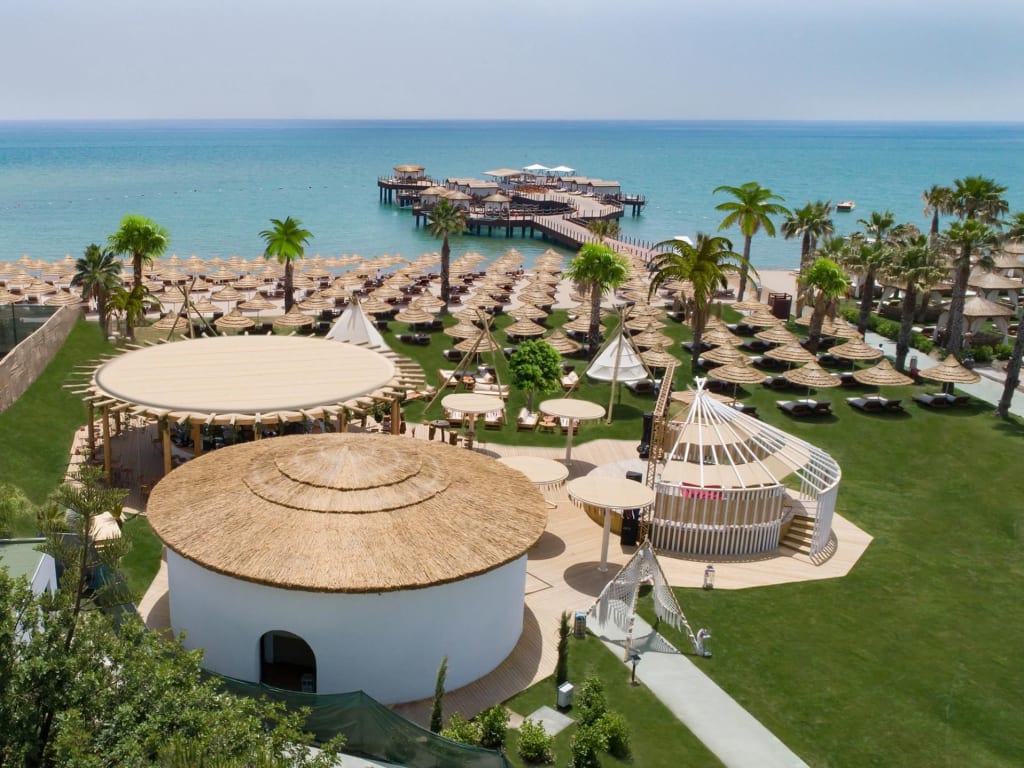 Turkey, a land that seamlessly blends ancient traditions with modern allure, is rapidly emerging as a sought-after destination for luxurious weddings. With its rich history, stunning landscapes, and world-class hospitality, Turkey offers an array of opulent wedding venues that cater to discerning couples seeking a truly extraordinary celebration
1. Ciragan Palace Kempinski, Istanbul:
Nestled on the shores of the Bosphorus, the Ciragan Palace Kempinski in Istanbul is a symbol of elegance and splendor. Once an imperial Ottoman palace, it has been transformed into a luxury hotel offering unparalleled views of the strait and a majestic backdrop for a wedding. Its opulent ballrooms, lush gardens, and waterfront terraces provide an enchanting setting to create unforgettable memories.
2. Cappadocia Cave Resorts, Cappadocia:
For couples seeking a wedding venue that exudes mystique and charm, Cappadocia Cave Resorts are an ideal choice. Set amidst the otherworldly landscape of fairy chimneys and ancient cave dwellings, these resorts offer unique underground venues adorned with hand-carved rock architecture. Imagine exchanging vows in an ethereal cave chapel or hosting a reception under a starlit sky, creating an atmosphere that is both romantic and awe-inspiring.
3. Hillside Beach Club, Fethiye:
Nestled on the picturesque Aegean coast, the Hillside Beach Club in Fethiye offers a luxurious beachfront retreat for couples seeking a seaside wedding. Surrounded by pristine turquoise waters and lush greenery, this exclusive resort boasts stunning venues such as private beaches, cliffside terraces, and panoramic restaurants. The attentive staff and world-class amenities ensure that every detail of your wedding is flawlessly executed.
4. The Bodrum Edition, Bodrum:
For those desiring a contemporary and sophisticated wedding venue, The Bodrum Edition in Bodrum is an exquisite choice. With its sleek design, breathtaking views of the Aegean Sea, and world-renowned service, this boutique hotel offers a stylish backdrop for an intimate celebration. From its rooftop bar and poolside terraces to its elegant event spaces, every corner of The Bodrum Edition exudes refined luxury.
5. Argos in Cappadocia, Uchisar:
Situated in the heart of Cappadocia's stunning landscape, Argos in Cappadocia is a boutique hotel that seamlessly blends history and luxury. This former monastery and ancient village have been meticulously restored to create a captivating wedding venue. Its enchanting courtyards, terraces with panoramic views, and stone-carved rooms provide a truly magical ambiance for couples seeking a unique and unforgettable experience.
6. Kempinski Hotel Barbaros Bay, Bodrum:
Perched on a hill overlooking the azure waters of the Aegean Sea, Kempinski Hotel Barbaros Bay in Bodrum is a sanctuary of refined luxury. With its expansive outdoor venues, private beaches, and world-class amenities, this five-star resort offers an idyllic setting for a lavish wedding celebration. The hotel's dedicated wedding specialists ensure that every detail is tailored to perfection, creating an unforgettable experience for you and your guests.
7. Mandarin Oriental, Bodrum:
Exuding timeless elegance and sophistication, the Mandarin Oriental in Bodrum is a haven of luxury on the Turkish Riviera. Its secluded location, stunning infinity pools, and panoramic views of the azure sea make it an ideal venue for a high-end wedding. The resort's exquisite event spaces, including beachfront terraces and lavish ballrooms, provide a seamless blend of natural beauty and opulence.
Turkey's luxury wedding venues offer an extraordinary fusion of history, natural beauty, and refined elegance. From the imperial grandeur of Istanbul's Ciragan Palace Kempinski to the ethereal charm of Cappadocia's cave resorts, each venue promises an unforgettable experience for couples seeking a lavish celebration. Whether you choose the bustling cityscape or the serene coastline, these venues epitomize luxury, ensuring that your wedding day is a truly unforgettable affair.
About the Creator
We are Destination Wedding Planners across the Globe. Whether you wish for a rustic wedding, beach wedding, luxury palace wedding, intimate/grand yacht ceremony, or an elegant wedding you can have it all hosted exactly as you desire.
Reader insights
Be the first to share your insights about this piece.
Add your insights