Charm Your Wedding Party With Personal, Handmade Gifts
Five Special Handmade Wedding Gifts For Your Wedding Party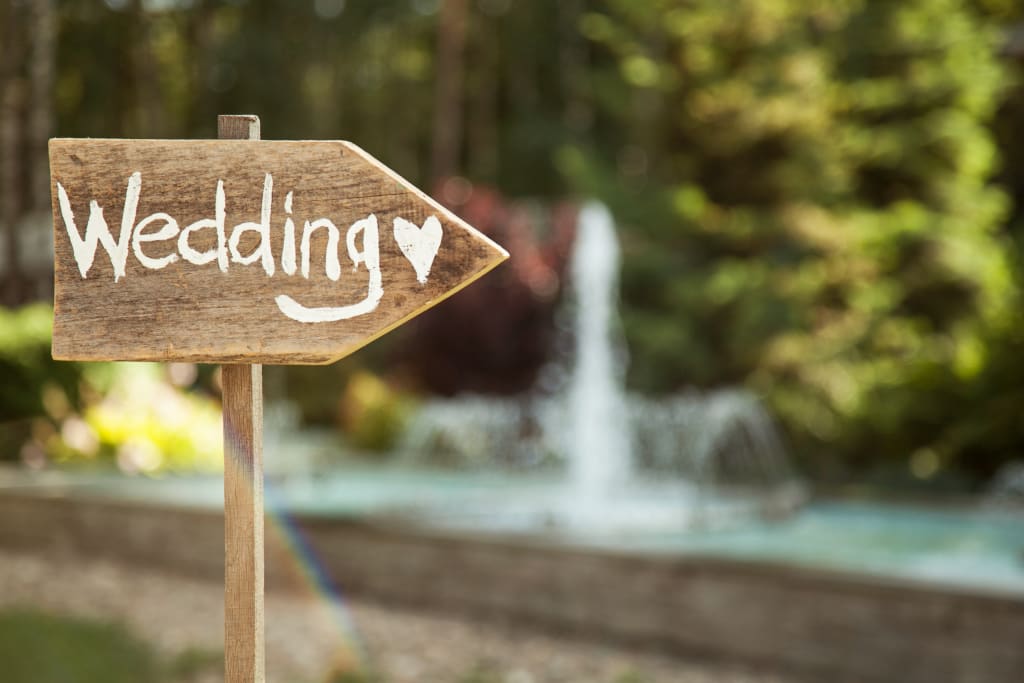 Weddings are a special day for everyone, and you want it to be a memorable day. Regardless of how you plan to celebrate your wedding day, your friends and family will look back on this time with fondness.
Gift your wedding party something for them to remember the day with happy memories. The question is – what can you give them that's special to your wedding day?
Here, we'll explore five handmade wedding favours you can make for your guests.
Create Scented Candles
Everyone loves candles. They light up your home on the coldest of evenings, making you feel cosy and comfortable all year long. So why not spread this joy by gifting your guests a personalised scented candle when they attend your special day?
Don't worry, the process is relatively quick and simple. You can make candles by following eight simple steps using a clean jar, some melted wax, a wick, and a fragrance. This little bit of effort will mean the world to your guests.
The aroma you choose can be personalised to your wedding, including the location you tied the knot. If you're getting married at a wedding venue in the Lake District, for example, you can choose scents inspired by nature, such as pine needle and sandalwood.
This sentimental gift can be cherished by your loved ones forever. They can also create candles themselves, based on their experiences at your wedding. So, if you print out personalised labels, the memory will stay with them always.
Photo Card With The Married Couple
Photographs are one of the best ways to cherish memories. If you're hiring a photographer for your wedding, you can organise personal photoshoots with your nearest and dearest. These can be with your sister, for example, alongside your significant other.
Then you can create a personalised photo card for each of your chosen guests. These can include a professional photo with a handwritten note on it, so they can frame it around their house and remember your day for years to come.
Homemade Seed Packets
You can also prepare homemade seed packets for your loved ones to cherish. These can include a small number of seeds for them to plant and grow in their home garden. This could be Birch Tree seedlings, for example, which represent purification in Celtic mythology.
The colour of Birch Trees also makes them the perfect wedding favour. The bark is a striking silver and white shade, which will match the colour palate of your wedding if you choose to go down the traditional route. What could be more symbolic?
Personalised Bags of Delicious Sweets
If you're struggling to think of an idea to suit everyone at your party, you can simply make a bag of delicious treats to make anyone feel peckish. You can't go wrong with a delicious bag of sweets, after all. These can also be tailored to certain diets, such as vegan and halal.
To make each bag personalised, you can include a little note with a few words of endearment. It doesn't have to be an over-the-top sonnet to each and every person. A few sentences on the moment you met them would be the perfect finishing touch.
Treat Your Guests With A Seasonal Favour
Last but certainly not least, you can make seasonal wedding favours. If you are married in autumn or winter, this can be white crochet pumpkins or delicate wreaths of holly. For the spring and summer, you can make necklaces from seashells or little bouquets made from preserved flowers.
Gifts for your guests don't have to be extravagant, it's the thought that counts! So, no matter what you decide to gift, let it be gifted with love.
Sources:
https://www.cosmopolitan.com/uk/interiors/a34413203/how-to-make-candles/
https://www.woodlandtrust.org.uk/blog/2021/11/british-trees-to-plant-in-your-garden/
Reader insights
Be the first to share your insights about this piece.
Add your insights