Best Sherwani Styles for Groom
If you're getting married this season, make sure to keep an eye out for these oh-so-perfect sherwani styles to choose from!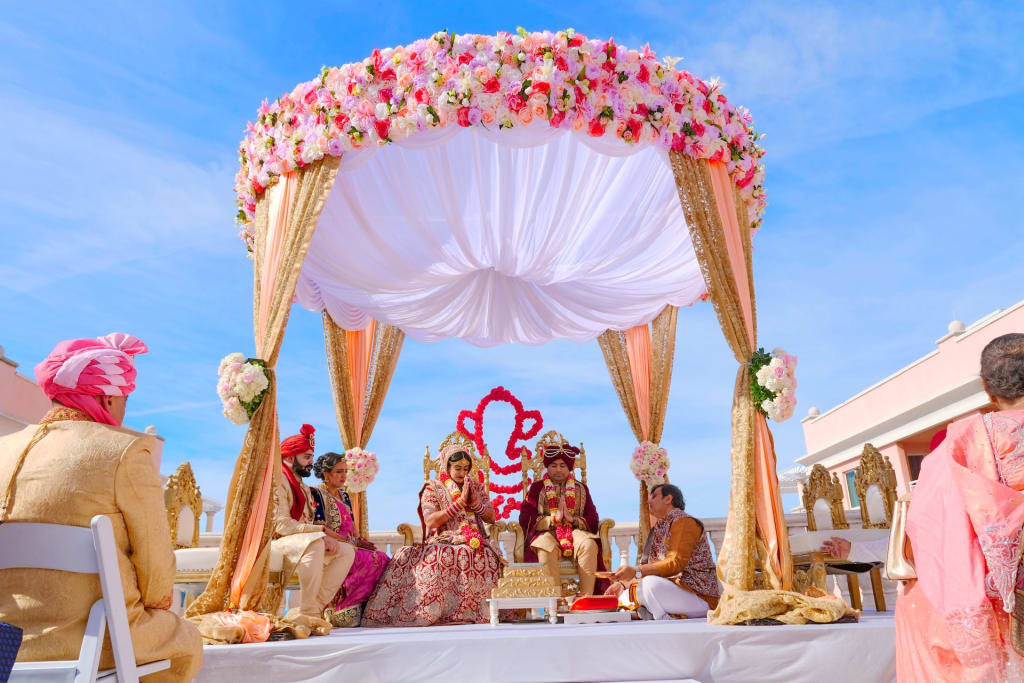 When a wedding is approaching, the bride is the focus of everyone's attention. Bride's family and friends spend hours putting together the best trousseau possible, complete with elaborate outfits. Whereas, men did not pay much attention to what they would wear during the wedding, simple outfits or whatever their family picked out for them would be final choice for them. However, the modern man is aware of the type of sherwani he wishes to wear for his wedding, as well as the accessories that will complement his sherwani worn over cotton vest.
If you're getting married this season, make sure to keep an eye out for these oh-so-perfect sherwani styles to choose from!
Chipkan Sherwani
Would you like to dress up like Prince Charming for the wedding? Then this sherwani style is the best option for you! Chipkan sherwanis are inspired by the Mughal era but have been updated to reflect contemporary tastes with constantly evolving new fabrics, patterns, and colors. If you want to add a touch of royalty to your look so that it appeals to almost everyone, this sherwani style is all you need.
Indo-Western Sherwani
Choosing an Indowestern Sherwani for your wedding may seem like an unusual choice, but if you want to try a new fashion experiment by switching your look from traditional to a little bit modern, these sherwanis are ideal. Wearing an Indowestern sherwani for a wedding will make you appear balanced as well as a trendsetter. Slip into a stylish Patiala bottom or Breeches to let the essence of these types of Sherwanis flow.
Angrakha Sherwani
If you have a well-toned upper body, an Angrakha sherwani is unquestionably a good choice. This Sherwani is in high demand, so you may have to visit several boutiques to find the perfect fit. Finding the right bottom wear is simple because this sherwani looks great with almost any bottom style. Don't forget to complete the look with a pair of royal mojaris.
Sherwani with Jacket
Jacket style sherwanis are unquestionably for those with princely tastes. This sherwani is made from classic fabrics such as banarasi, raw silk, or jamawar and is beautifully embellished with antique-looking motifs, zardozi, and a matte gold finish. Jacket style sherwanis should be paired with churidar and modern juttis made from the same fabric as the sherwani to complete the look.
Jodhpuri Sherwani
Jodhpuri sherwanis, also known as Bandhgala Sherwanis, originated in Rajasthan, as the name implies. This is another royal style that is frequently seen at royal weddings. With their color, bodywork, and charm, Jodhpuri sherwanis have finally made their way into Indian weddings. Only a designer with years of experience creates this sherwani, ensuring that the overall look of the outfit is maintained. You can dress up the sherwani by wearing it with jackets or stoles and classy mojaris.
What matters most, whether you are a bride or a groom, is that you look perfect on your wedding day; after all, it is the most important day of your life. When selecting an outfit, choose something that is comfortable for you. In terms of accessories, we recommend not going overboard and wearing just enough to add a touch of elegance and style to your look. If you choose something classic and regal, you will undoubtedly attract attention!
Sherwani Dupatta for Groom
Dupattas, also known as stoles or shawls, are an important piece of clothing for women in the Indian subcontinent. It is a long scarf that is commonly worn on salwar kameez, kurtis, lehengas, and almost all Indian ethnic clothing for women. These dupattas are made of lightweight material, making them easy to transport wherever you go. You can find them as simple plain material with a border that adds a classy touch, or with embellishments such as sequins or stone work. Hand-woven stoles, which are mostly worn with kurtas paired with cotton lungi, are also available.
These dupattas play an important role in both men's and women's traditional Indian attire. Women wear it almost everywhere, while men wear it with sherwanis, kurta payjamas, and kurtas. It is an important part of the Indian groom's wedding attire because it is required to drape on Sherwani. As neither men do not find it comfortable nor are unsure how to put on a dupatta, it is essential to choose and style the groom dupatta with comfort and style in mind.
If you are getting married soon, you should add an ethnic stole to your chosen sherwani as they will look stunning when paired perfectly. A few things to keep in mind when wearing a dupatta with a sherwani are as follows:
- Make sure the dupatta and bottom of the sherwani are the same color. A sherwani with less detailing than a heavily embellished dupatta will give your outfit an amazing look.
– If the sherwani has heavy work all over it, pair it with a simple dupatta with a border to complete the look.
– Along with the bottom color, the color of the dupatta should match the color of the turban/safa. Mojari can be combined with the same color.
– Dupattas can also be coordinated with the bride's dupatta, which she will wear with her bridal lehenga choli.
Also, the dupatta that you have chosen for your sherwani can be worn on kurtas or kurta payjamas that you intend to wear for any traditional occasion. It is a completely fashion statement accessory that completes any ethnic outfit for Men.