Best 10 Wedding Planning Books
Seamlessly plan your wedding with the help of a standard wedding planning book. Here, we've got 10 top wedding planner books to guide the modern bride.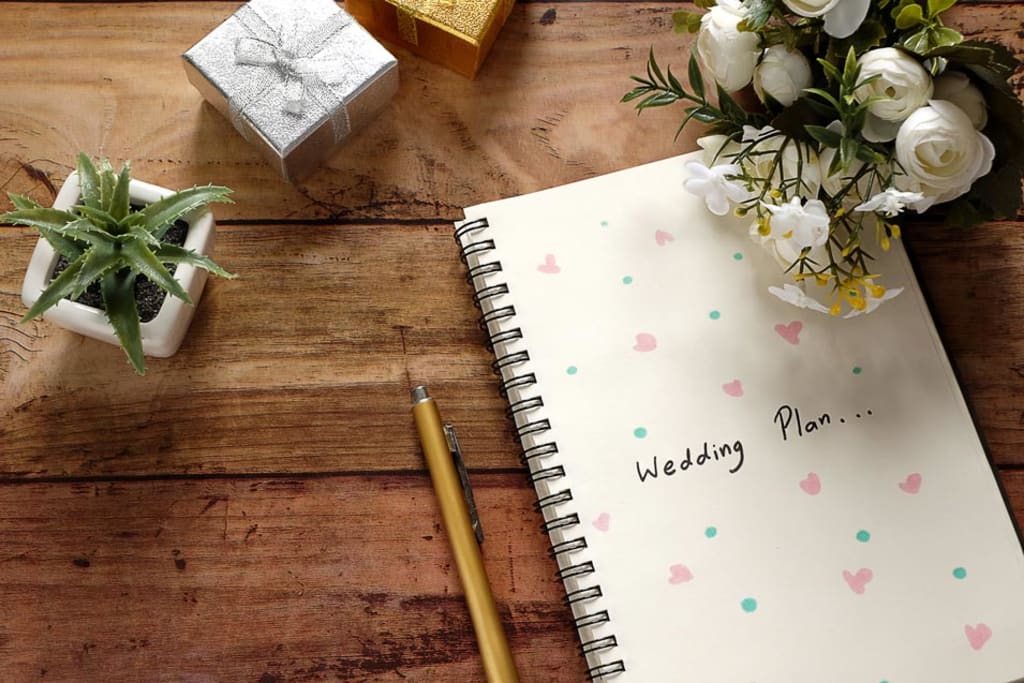 Planning a wedding gets easier and more fun with a wedding planning book to the rescue. Bridal books are portable and helpful, and you can take them everywhere with you. Owning a wedding planning book makes it dawn on you that the wedding is real and happening.
In this post, you'll find the ultimate wedding planner and organizer materials put together by wedding experts. They contain all the tips and hacks leading to a successful wedding. And they're tailored to fit the modern bride.
So if your wedding is in a bit, pick your favorite wedding planning book for the bride from our list.
1. The Stone Fox Bride by Molly Rosen Guy
Celebrating the highs and lows of love and wedding planning, this wedding planning guide book is in two folds, candid humor and fun, plus the ultimate wedding planning guide. This is by the founder of Boho-chic brand Stone Fox Bride and she doesn't go the conventional way. A refreshing twist to bridal books, she chooses personal essays and realistic photos instead.
2. A Practical Wedding by Meg Keene
This is the perfect guide to hosting your dream wedding with the budget you have. In her words, "without losing your mind." Meg Keene hits the point and gets real about creating a one of a kind wedding without going broke, with a ton of wedding spreadsheets, checklists, and timelines. You've got easy days. You're informed of what to DIY or leave to experts. She remains the voice of reason regarding wedding planning.
3. The Groom's Guide by the Black Tux
Who says the men get left out? Here's one, a simple compilation for the classic man. This is a minimalist binder from the formal wear brand (The Black Tux) that caters to the groom. From tricks on how to smash the first dance to tips for choosing the best man. Inspiration for how to look peng isn't left out in this guide book.
4. The Knot Ultimate Wedding Planner and Organizer by Carley Roney
This bride's wedding planner is a masterpiece by Carley Roney, cofounder of the Knot. She's put together all her knowledge and insights into this organizer. The best part of the knot wedding planner book is that information in the organizer has tried and true methods. It contains a budget spreadsheet, pockets for business cards, color swatches for creating a palette, timelines for scheduling, etc. This is a very personalized binder every bride will love to have.
5. The Wedding Planner Checklist by Peter Pauper Press
This miniature notebook is an all in one. A portable planner that has all the charts, lists, and information you need. Complete with pockets for receipts, notes and business cards, planning on the go gets better.
6. Emily Post's Wedding Etiquette by Anna and Lizzie Post
From crafting your guest list with tact, to handling family and all, this is the perfect guide. Anna and Lizzie Post are etiquette experts who will help you keep everyone happy as you plan the wedding. A memorable wedding isn't only about fun and frills, but about the feeling that stays with the guests.
7. The Budget Savvy Wedding Planner and Organizer by Jessica Bishop
This is a bridal book that contains all the spreadsheets, checklists, and expert know-how of how to plan small weddings. If you're a bride with a tight budget, this is your go-to if you want your dream wedding.
8. The Wedding Book by Mindy Weiss
Mindy Weiss is a celebrity wedding planner with over 20 years of experience to her credit. Russell and Ciara's memorable wedding is a perfect testimonial to that. She holds all the cards when it comes to hosting the wedding of your dreams. In her book, she thinks about everything. It's a very comprehensive as it contains stuff like budget-stretching tips and everything wedding. She goes ahead to breakdown contract negotiations and even the mechanics of using Uber to transport guests. Everything you need.
9. Wedding Planning for the Busy Feminist by Amanda Pendolino
Elopement, self-care, hashtags, budgets, family drama, name changes, wedding dresses, name it. Amanda tackles everything in this book. This is the best wedding organizer book for the busy bride to be. She also solves the dilemma faced by modern women as it concerns old traditional wedding planning methods. You'll also find pleasant humor, bringing you the fun you need. This book is uber satisfying.
10. 2Brides 2Be by Laura Leigh Abby
Tapping into her offbeat lesbian wedding experience, Laura brings relief to same-sex couples. She writes from a personal point of view, and that's the vibe you'd get when you read. Traditions get shelved and she gets candid about lots of things. She even gives answers to questions you never knew were on your mind. From the very beginning to budgeting and walking down the aisle. Everything you need is in the book.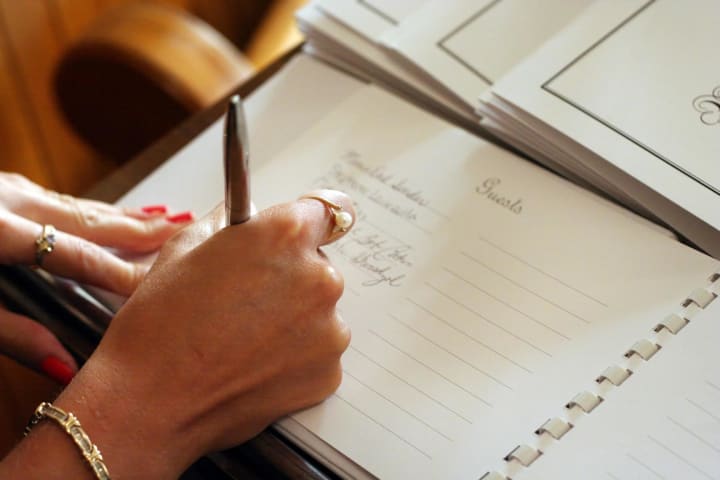 Choose a wedding planning book, and get on with preparation for your nuptials. Wishing you the very best of luck.