5 Wedding Photography Props You Should Thrift
A wedding photographer's thrift haul!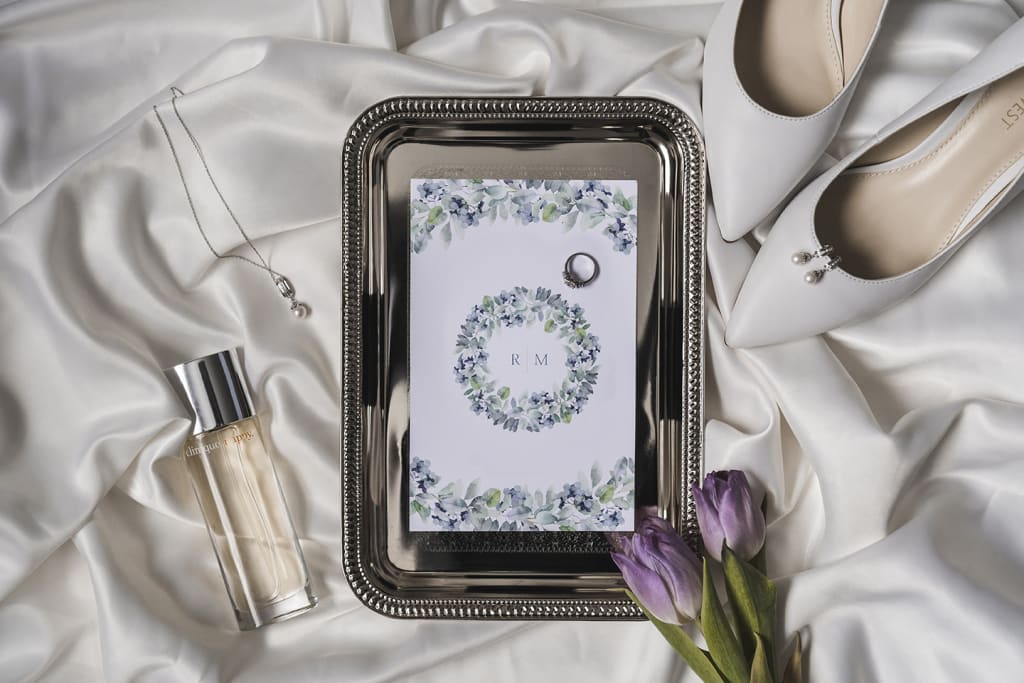 Photo by Dawnpoint Studios
The misconception that thrift stores or secondhand items are of lower quality is simply absurd. Over the past four years of thrifting, I've found items to be better valued, more affordable, and certainly more sustainable than their brand-new, mass-produced counterparts.
As a New Jersey based wedding photographer, I see a lot of genuine love, but nothing tops my love for the local thrift store. Being a climate activist, it's important that my passion for sustainability is present in my business practices as well. Wedding photography is all about premium, elegant appearance. There are so many wonderful items I utilize at every single wedding that were pre-loved. Let me share with you my favorite five props you can buy secondhand for your photography.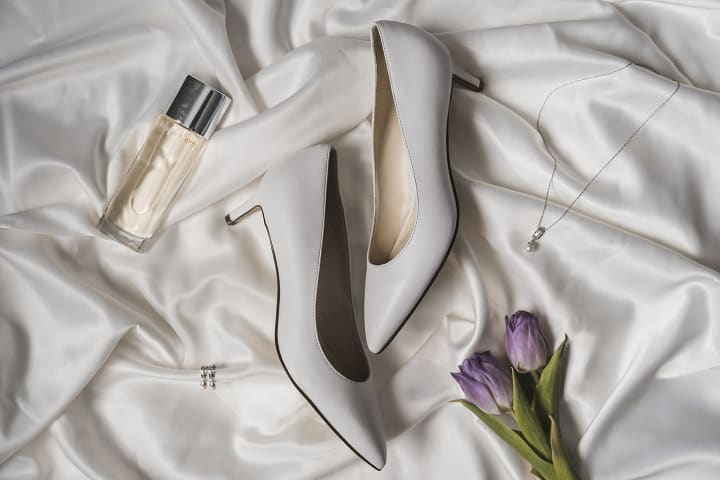 1. Fabric for Flatlay Detail Shots
The photo above was taken using a silk skirt. Yeah, you read that right!
Thrift stores are commonly known for their vintage clothing, but they are also usually abundant in table runners, curtains, and other large fabrics. Sometimes there isn't a fantastic background for detail shots and I have to get creative. Using a thrifted silk skirt I keep in my detail bag, I know I'll always have a safety backdrop for my flatlay shots regardless of any unflattering location.
Believe it or not, secondhand clothing and fabric aren't all dirty and ruined. That is a common mistake people assume about pre-loved items. There are extraordinary pieces of clothing and fabric that you simply can't find on Amazon that may surprise you!
2. Secondhand Engagement Boxes from Facebook Marketplace
These are a vital, must-have item in my detail bag for weddings. The last thing an engaged couple will think about is if their ring has a pretty box for their photographer. Traditional ring boxes are plain black and feature a hinged opening that can block the ring during flatlay shots.
To resolve this reoccurring problem, I hunted for ring engagement boxes to add to my detail bag inventory. Of course, you can buy them new on Amazon. However, I found an abundant amount of perfectly good, barely used engagement boxes on Facebook Marketplace. Most of these were being sold from retired photographers and newlyweds who no longer needed the boxes. Feeling like the Grinch on Christmas Eve, I gladly snagged five gorgeous boxes with detachable tops in a range of colors and shapes from Facebook Marketplace. They were practically new and a fraction of the price compared to new boxes on sale.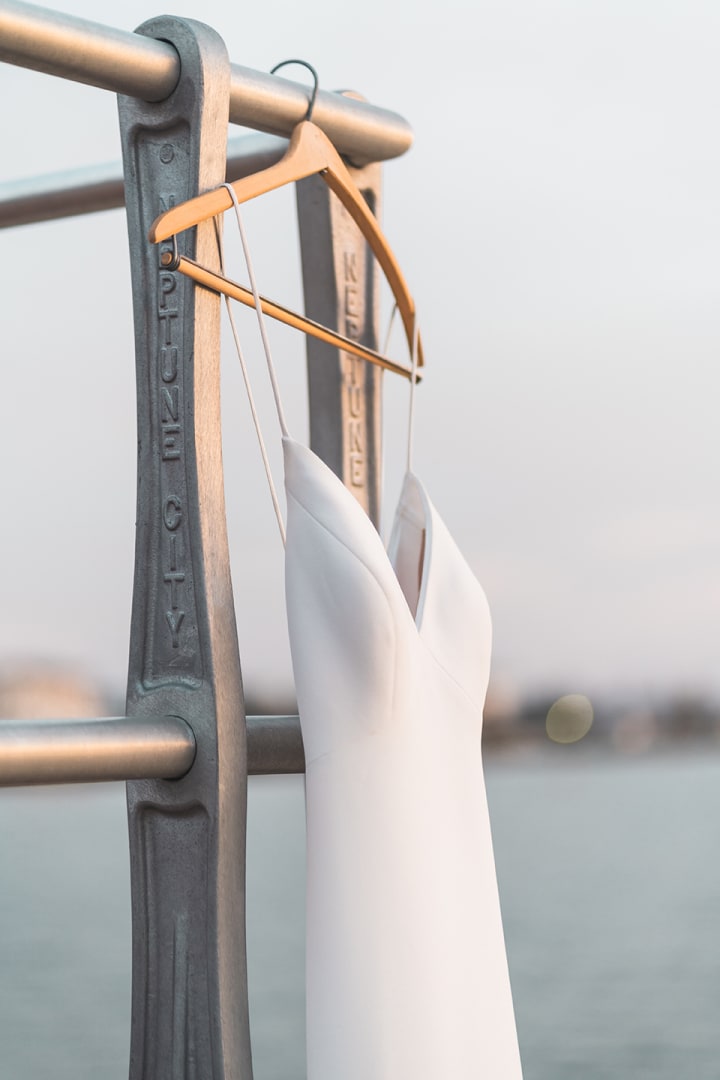 3. Wooden Hanger for Dress Shots
Stay with me here, I know a wooden hanger seems insignificant, but it's not.
Imagine a bride purchases a wedding gown that costs them hundreds or even thousands of dollars. They willing hand that dress to you, the photographer, trusting you will properly showcase all its glory. Then you photograph their wedding gown on a cheap, ugly, plastic hanger laying around. WHAT?! No, you're better than that. You pull a beautiful, wooden hanger from your detail bag. It's strong, sturdy, and has a more elegant look. Oh, and it was quite literally 99cents from your local thrift store.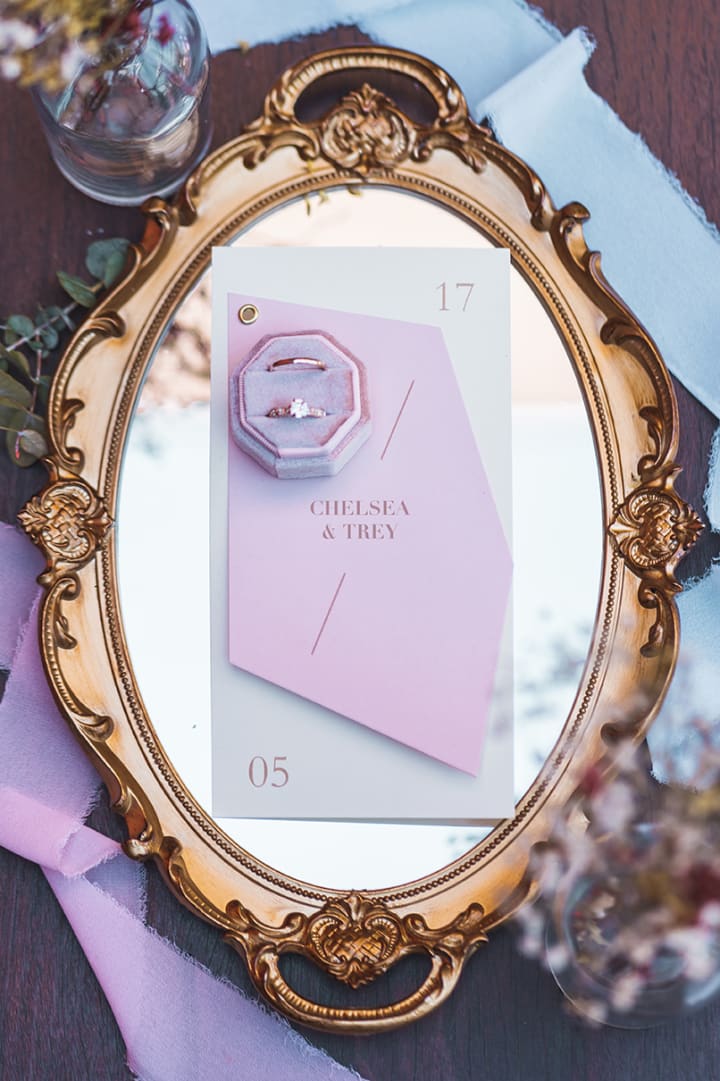 4. Mirrors and Trays
One of the primary reasons I encourage others to thrift for photography props is because they are truly unique. Hunt for trays and mirrors while thrifting. The header image of this article showcases a thrifted silver tray. I'm constantly amazed by the craftsmanship of dated mirrors and the detail of trays. These props are perfect for flatlay shots to add texture and style.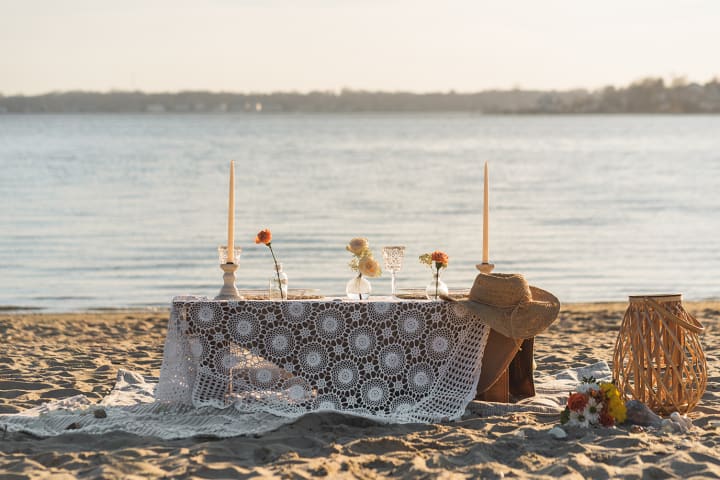 5. Accessories
The holy grail of the thrift store. The possibilities are endless when searching for one-of-a-kind accessories. My personal favorites, as a photographer, are strips of lace for adding texture to detail shots, sunhats for summer weddings, and trinket boxes. (Engaged couples, thrift accessories decor to save money when wedding planning!)
WHERE TO THRIFT
- Shop at Your Local Thrift Store
- Browse Thrift Apps (Mercari, ThredUp, Poshmark, Depop, Curtsy)
- Search On Facebook Marketplace (select local delivery)
- Rent/Borrow From Friends/Family
- Join Any Local Facebook Groups (Freebie groups are a thing)
THE WHY
You can certainly find all these items on Amazon or big-box stores, so why should you thrift them?
Putting your money where your heart is! When you shop at your local thrift store, you're supporting the neighborhood's economy. When you purchase from secondhand apps or Facebook Marketplace, you're supporting individuals that need extra cash. You're supporting people, not a mass-produced brand.
Surprise yourself! When you thrift, you'll be amazed by the affordable, unique items you are lucky to come across. Thrift stores and apps also resell a lot of common brand objects but at the fraction of its original price.
A second chance! When you buy secondhand items, you are giving them a second life and new purpose. Secondhand items are more sustainable because of their lower carbon footprint. You are avoiding a new item being made along with all its energy and resources.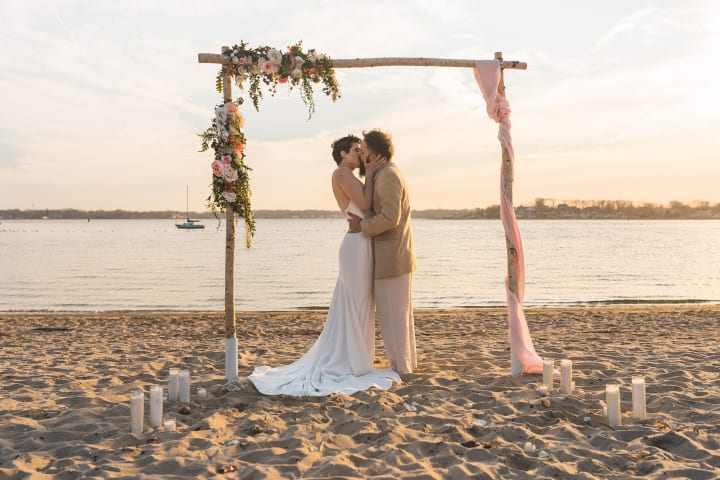 Happy Thrifting!!!
About the Creator
Hi there, I'm Angelica!
I'm a wedding/elopement photographer and climate activist based in New Jersey. By combing art and activism, I create powerful visuals that influence and educate people on global issues. IG: @dawnpointstudios
Reader insights
Be the first to share your insights about this piece.
Add your insights