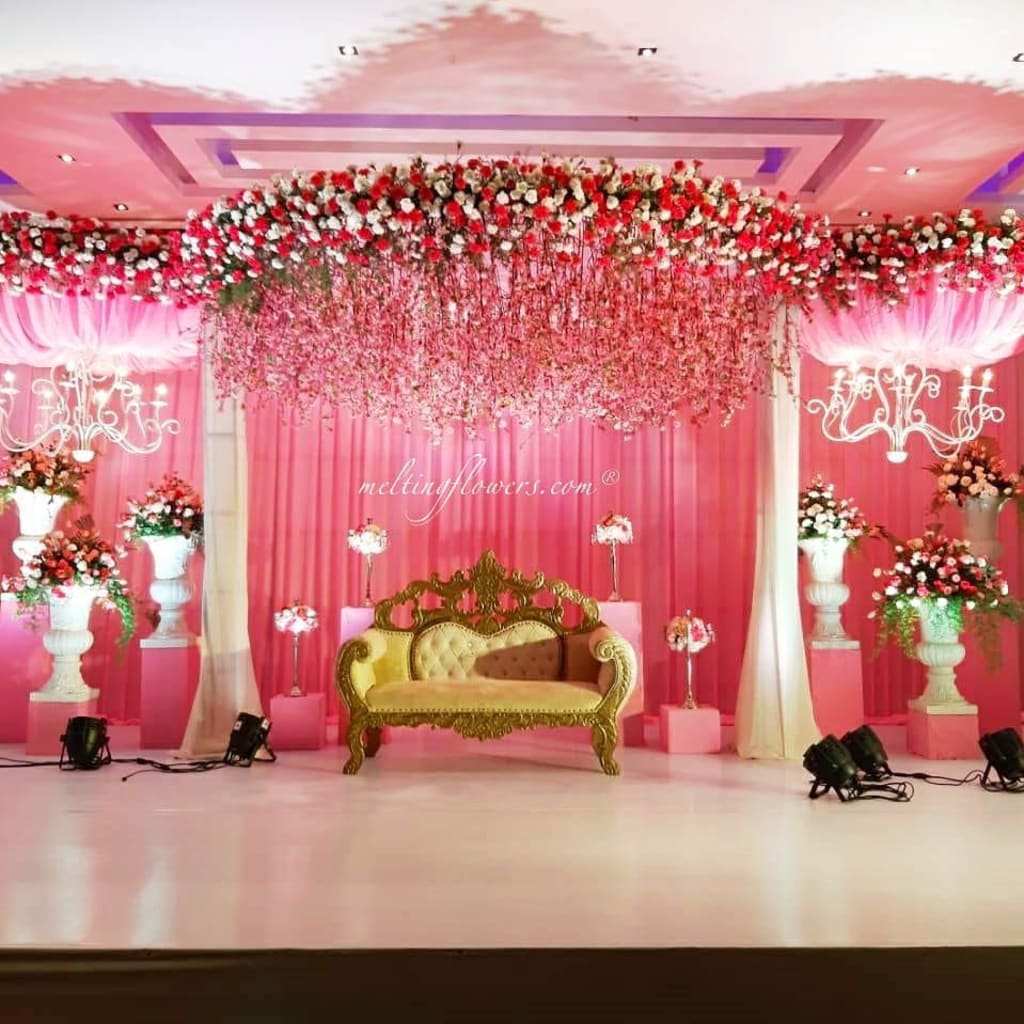 Indian Wedding Theme Decorations
Is a wedding decoration theme something you're considering? The majority of weddings in Bangalore require hired wedding planners and decorators, who spend their days preparing for decoration.
With a little additional preparation, choosing a theme may transform your marriage from boring to amazing. Check out this list of the theme wedding decorations you cannot ignore.
Classic Theme
Choosing a classic wedding theme is a great choice for several reasons. It has an element of elegance that is timeless.
Royal Touch Wedding Theme
Classical is one of the most traditional wedding themes, with white floral arrangements, crisp lines, and a strong emotional presence. Long-stemmed dandelion flowers, roses, or tulips are used in floral arrangements.
Bohemian Theme
With an emphasis on establishing a welcoming, cool mood, bohemian wedding decoration is modern and daring. In other words, don't go overboard with your efforts. This wedding theme is all about incorporating natural elements and colour palettes in your marriage decoration. And memorable statement items like a spectacular arch for the nuptials or hanging centrepieces.
Consider dream catchers, wind chimes, and vibrant umbrellas to match your free-spirited and adventurous nature, which your wedding guests will surely adore.
Vintage Theme
Vintage weddings may be for you if you love browsing antique markets, you have a large collection of relics from bygone eras, or you get fashion inspiration from earlier decades. This theme is most of the time mixed with romantic and rustic themes.
Theme Wedding Decorations
An elegant vintage wedding would be enhanced by soft lamplight and flickering candles in silver candlesticks. Instead of using pure white tablecloths at this time, choose softer fabrics in subtle hues. As an alternative, you could simply cover each table with soft lace for a more touch of elegance.
Regardless, you shouldn't select a vintage wedding theme only because it is attractive. You need to pick a vintage theme as you relate to it on an individual level. Enjoy your big day by reminiscing about a time when life was more leisurely and conversations lasted longer.
Romantic Theme
It's important to feel warm and enthusiastic when planning a romantic wedding. Your special day should reflect your feelings of fuzziness and butterflies for your spouse.
Theme Wedding Decorations
Low lighting, delicate tints, and flowing skirts made of light materials are all hallmarks of romantic weddings. Delicate hues like blush, ivory and soft pastels are used. The spirit of romance is infused with fresh flowers, which may be used as bouquets, table centrepieces, and decorations.
Rustic Theme
The rustic wedding theme fosters a casual setting with close friends and delicious, locally sourced cuisine. Use bare wooden tables with modest flower decoration ideas. Glassware may be mixed and matched for an offbeat touch of sparkle.
Indian Wedding Decoration Themes
Last but not least, mason jars are among the most well-known rustic wedding elements. Best wedding decorators in Bangalore use them to display candles.
Nowadays, a lot of clients like themed weddings over traditional weddings. These Indian wedding decoration themes could be the best option for a couple that wishes to set trends and do something out of the ordinary. The trick is to make it elegant and trendy, therefore simplicity is essential. This theme can be minimalistic and contemporary or even a little vintage. Depends on your choice!
Reader insights
Be the first to share your insights about this piece.
Add your insights