12 Worst Wedding Proposal Mistakes You Can Make
You want your partner to say yes, not to shake their resolve. The worst wedding proposal mistakes you can make should be avoided more than high interest rates on the ring loan.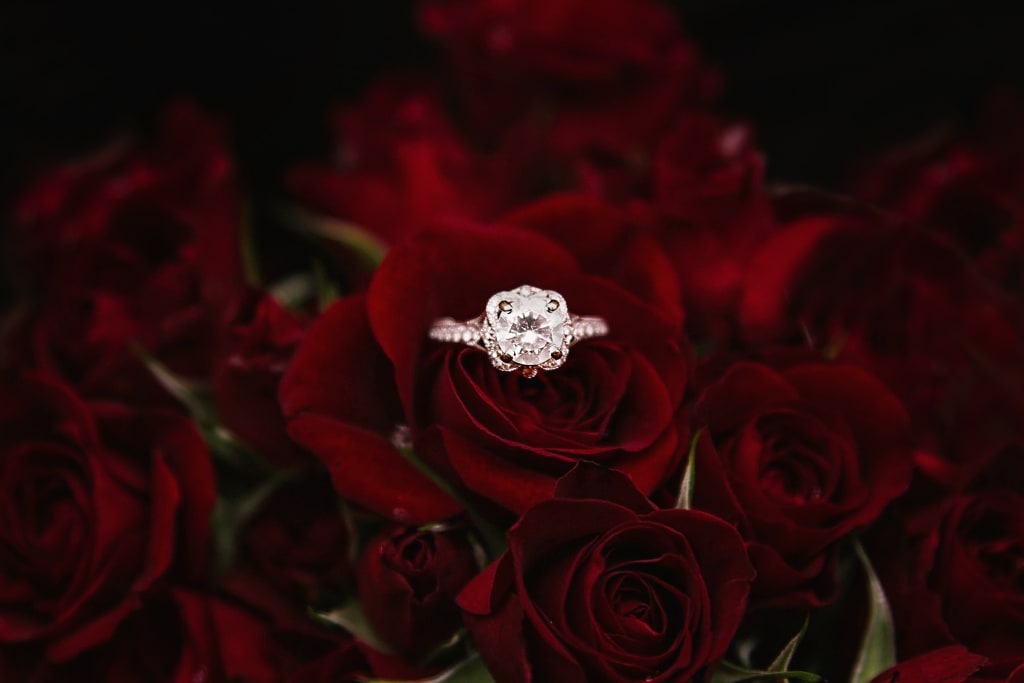 Chances are that if you've got making the proposal on your mind, you've probably been with your partner for a while. You might be going into the proposal with near complete confidence that they're going to say, "Yes!"
However, that's no reason to slack up! The proposal should be something special, something absolutely unforgettable. It doesn't need to be entirely over the top, but it should be something memorable and meaningful, something that you will remember when you're old and gray. Those romantic ideas are why we get married, right?
Just be wary of committing the worst wedding proposal mistakes you can make; otherwise, you're putting yourself at risk of doing something memorable in the worst kind of way.
Don't just guess what kind of proposal your partner wants.
For example, some people would love to have an elaborate proposal with a marching band or a choir, but many would not respond well to any sort of crazy fanfare. Think about who your partner is. If they like grand displays of romance, then doing something elaborate would probably be perfect.
However, if your partner isn't a fan of public displays of affection, they probably wouldn't like a flash mob proposal or anything too over the top like that. Either type of proposal can be wonderful, it's just a matter of knowing what your partner would want.
Don't pick an engagement ring without giving it significant thought.
Pay attention to your partner's style and what kind of jewelry they typically wear. If they wear very small rings that generally don't get in the way too much, don't buy them something gigantic that they might feel is gaudy.
Alternatively, everyone has different tastes, so if they do wear very large and eye-catching jewelry, get an engagement ring with a similar flavor. It's just like choosing how to propose. You've got to think hard about the person you love.
Don't jump the gun unless you're certain she's also ready to commit.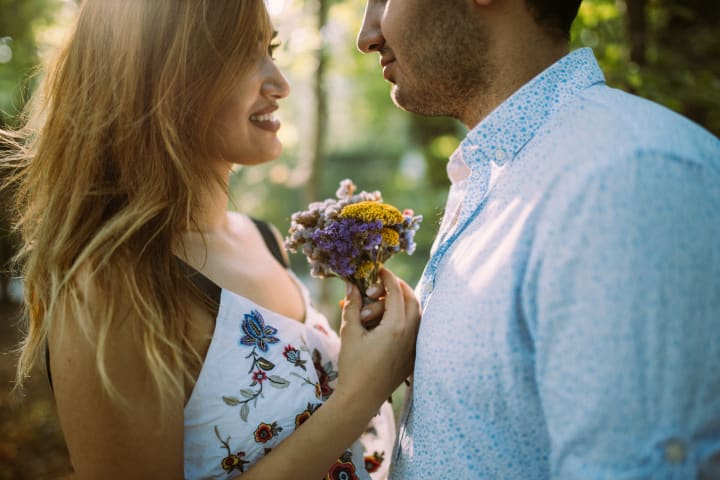 Frankly, this is probably the biggest potential hazard. Deciding to pop the question is a big deal, but even if you feel anxious and just want to get it over with, you've got to fight that. When a guy decides to propose to his girlfriend, boyfriend, or vice versa, it's easy to just want to have it done with.
There's always at least a little bit of fear of putting a ring on it.
It sounds romantic to propose on Valentine's Day, but is it the best idea?
Proposing on Valentine's Day is very, very romantic. And I think it's a fine day for a proposal. I'd discourage people getting married on Valentine's Day, since that ultimately makes for one less holiday per year for a couple to celebrate together if the anniversary and Valentine's Day fall on the same day.
Regardless though, that's getting ahead of ourselves; we're still talking about proposals! If you want a meaningful date to propose on, think about making it the anniversary of when you two first met, when you went on your first date, or some other date with personal meaning if you have one.
Don't involve the family unless you're absolutely sure your partner favor the marriage.
If there's even the slightest concern in your mind that your partner will say no or if they simply don't get along that well with their family, then absolutely do not do one of those proposal parties where you involve a ton of spectators from both of your families.
Personally, I'm not a big fan of involving family in general. Sure, it's fun to share the news with family, but it's much more personal and intimate if it's just the couple, rather than having your mother, brother, and even your second aunt Sally watching the whole affair.
Don't ask them empty handed.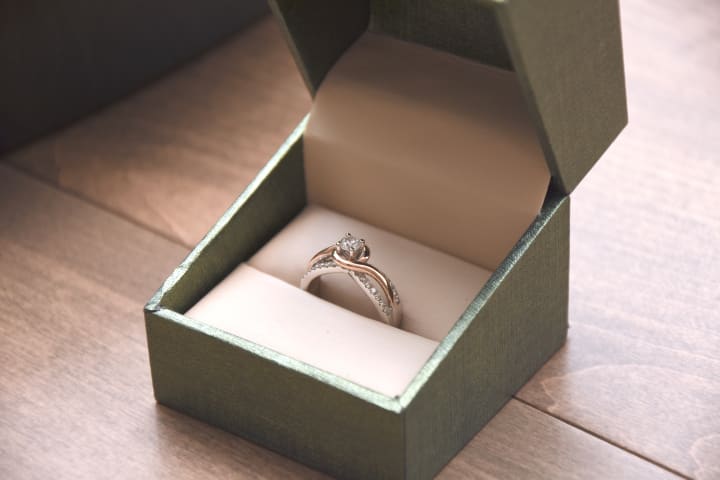 I know money is tight for a lot of us, and it really puts the brakes on romantic engagement and marriage plans. Some might even argue that proposing empty handed is okay, they could argue it's just another manipulation of capitalism, and I would acknowledge that they make fair points.
However, an engagement ring is important. It's a symbol of love, dedication, and the bond you want to forge with your partner. This is one tradition that isn't just old fashioned and silly. After all, if you aren't able to save up for a ring yet, is it too early to propose? Giving things a little more time might be a good idea, both for making adequate preparations and for cementing your decision to marry.
Keep the plan top secret.
If you can't keep it entirely to yourself, or if you do want some unbiased feedback, only discuss it with people who have absolutely no contact with your beloved. Whether you're high school sweethearts or met online in your 20s or 30s, plans about a marriage proposal can get leaked very, very easily.
Recently, one of my partner's coworkers popped the question to his girlfriend of two years. He was careful to only discuss his plans with his coworkers, who his girlfriend (now fianceé) has absolutely no contact with. It's incredibly easy for family members, close friends, or mutual friends to accidentally slip and let your significant other know that there are proposal ideas in the works.
He did everything right—he got down on one knee to pull out the ring. There were red lanterns shaped in a heart around them. It's was an incredibly sweet way for him to propose to his girlfriend.
Choose a good time to propose, not when he or she has a runny nose.
When it comes to making proposal plans, they've got to be a little bit fluid. You should plan ahead, absolutely, but if it suddenly rains or one of you comes down with a cold, it's going to need to wait. The marriage proposal needs to be memorable, it should remind you both of when you fell in love with each other.
It's unfortunate, but you've got to be ready to make contingency plans. There are also some big no-nos with timing that shouldn't need explaining, but I'm going to go ahead and mention them, just in case. Don't propose if any sort of family or personal emergency recently happened. Be there for your partner, but don't make this proposal mistake, you want everything about the moment you propose to be happy.
Is putting the ring in the champagne really a good idea?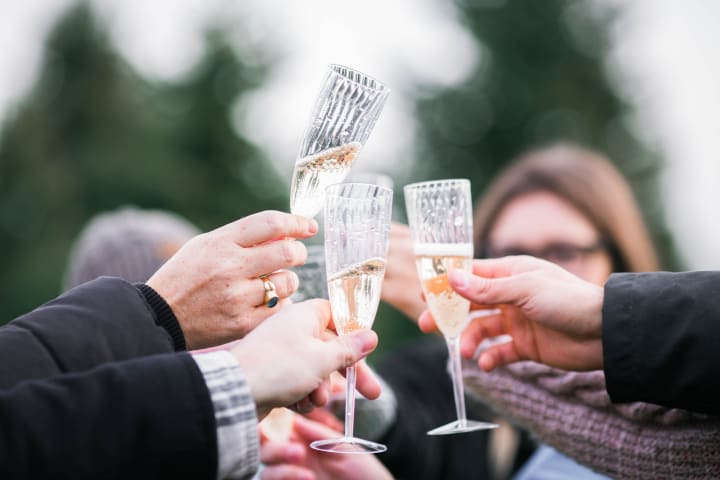 On a happier note, let's talk about one of the silliest proposal mistakes. It's going to be all sticky if you put it in champagne, cake, or anything else. Do you really want to hide the ring?
More practically though, you risk your partner biting the ring, choking on the ring, chipping a tooth on the ring, swallowing the ring—need I go on? This isn't How I Met Your Mother, an ER trip after proposing is not something you want. If this is your only proposal idea, considering going back to the drawing board.
Don't drop the question without some verbal foreplay first.
Don't just drop on one knee out of the blue and pull the box out of your pocket. Say something meaningful to your partner. Then go down on one knee and ask the big question. I can't say it enough, it's got to be a memorable proposal you'll never forget.
It's one thing to surprise someone, and your lines or speech don't need to make it a dead giveaway that you're going to propose if you are trying to surprise them. However, a marriage proposal shouldn't follow the lines of, "Oh yeah, this salmon is really good. Hey, will you marry me?"
Steer the conversation leading up to the big moment.
If you both care about pictures, don't cheap out on getting a photographer or videographer.
I know what you're thinking. Getting a photographer at the wedding isn't enough? You need one for the engagement, too? It's entirely up to you, but if you don't want to splurge on a photographer or videographer, at least have someone lined up to take some nice pictures with a phone.
If your soon-to-be life partner is really into social media or just capturing moments to have pictures forever, consider investing in a professional photographer to capture your engagement. This can spoil the surprise, but if you're doing your proposal in a public place, your photographer should have the sense not to give themselves away too soon.
Choose a good location, preferably a meaningful one.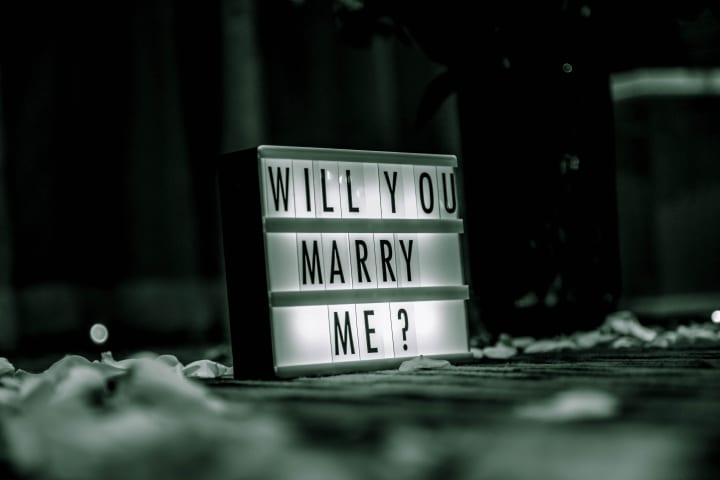 Don't go to the movie theater to propose. I had a friend who did this and he dropped the ring in the dark in a bunch of popcorn and other movie theater ick on the floor. It was one of the worst wedding proposal mistakes you can make. If you're going to do something special at the movie theater, like have them play a customized proposal video for you in the trailers, then it's alright. However, don't pick a somewhat ordinary location unless you've got something special going on.
As you're getting that engagement ring ready to go, think about what would be a meaningful venue for you both. How about the city where you met for the first time? How about the spot where the two of you shared your first kiss? Taking your partner to a place like that and proposing there instantly makes it a beautiful and heartfelt experience.
You don't always need a marching band or to be on top of the Eiffel Tower to propose. Sometimes, just returning to the place where you fell in love is enough.