10 Simple Ways to Save Money on Your Wedding
Setting Your Wedding Budget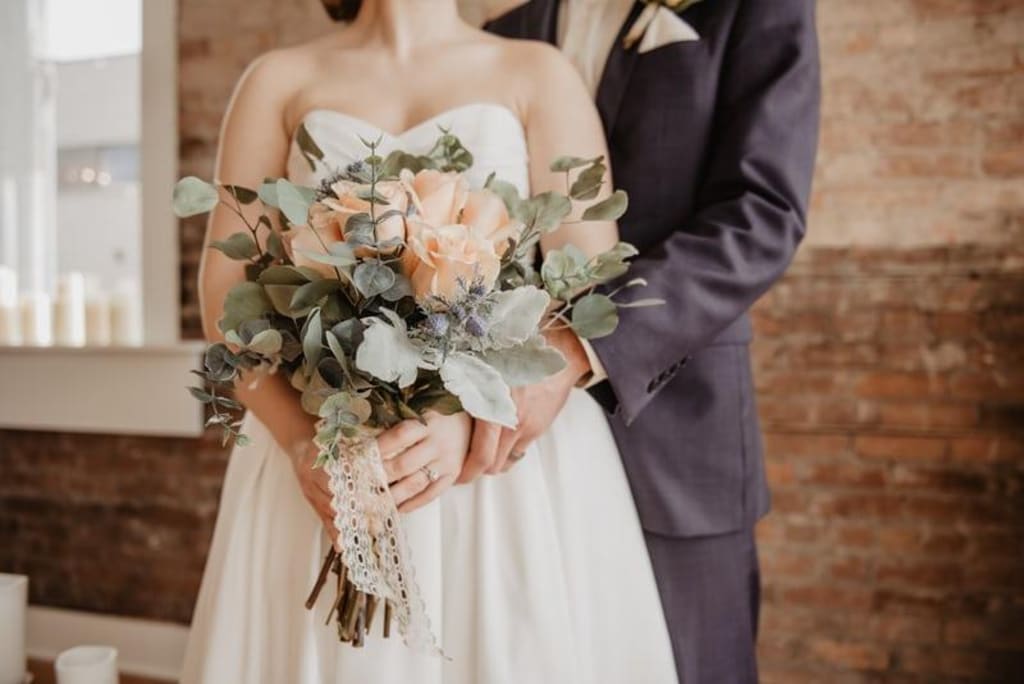 https://images.unsplash.com/photo-1550005809-91ad75fb315f?ixlib=rb-1.2.1&ixid=MnwxMjA3fDB8MHxzZWFyY2h8MTB8fHdlZGRpbmd8ZW58MHwwfDB8fA%3D%3D&auto=format&fit=crop&w=800&q=60
Your wedding is one of the most important milestones in your life, but you don't need to break the bank to have a beautiful and memorable event. Stressing about money is no way to spend your wedding, so we've come up with ten easy ways to save money on your ceremony and reception. They're so simple, we promise your guests won't even notice a thing.
1.Set a Budget
It sounds simple, but setting a realistic budget (and sticking to it!) is the best way to make sure you don't overspend on your wedding day. Having the money talk with your future spouse is an important thing to do before getting married, and discussing your budget ensures that you're on the same page and have similar expectations about the event. This also helps you figure out what's most important to you, so you can prioritize your budget to accommodate your dream dress or a pricier venue.
2.Pick an Off-Season Date
Wedding season typically lasts from late spring to early fall, so this is when venues are the most expensive. Consider getting married in early spring or late fall, when the weather is still nice enough for outdoor venues. If you live somewhere warm or you prefer an indoor location, winter weddings are also an excellent option. Getting married in the off-season lets you take advantage of lower prices and less crowded venues, and using a wedding calendar can help you find the perfect date for your wedding and your budget. Saturdays also tend to be the most popular day for weddings, so getting married on a Sunday or a weekday is another way to get a less pricey venue.
3.Choose a Unique Venue
Although a country club or upscale hotel may be tempting options for your wedding venue, they also tend to be very expensive. Instead, consider a local outdoor location, a church, or a restaurant that can also provide food and drinks. If you get creative, you can find an affordable venue near you that still has everything you want. Choosing a venue that you can use for both the ceremony and the reception will help you save on transportation costs, and it will also save you the headache of making sure everyone makes it to both locations.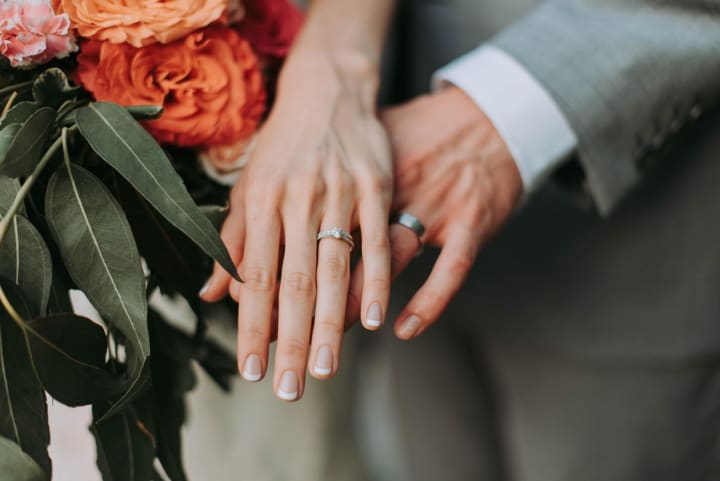 4.Think About Your Ring
Your engagement and wedding rings are iconic symbols of your relationship that you'll wear for the rest of your life, so you don't want to buy a ring that you don't absolutely love. Even though a ring's base price may be in your budget, resizing or customizing it can be expensive. Shopping online is a great way to find a budget-friendly option, and you even can shop for engagement rings that you can try before you buy for the perfect fit. This ensures that you get exactly what you want, without wasting time and money getting it resized. If you have your heart set on a diamond but it's a bit out of budget, a moissanite ring is a beautiful and less expensive option for an eye-catching gem.
5.Embrace Minimalist Bouquets
Bouquets don't need to be over-the-top to be beautiful. Lilies, roses, carnations, and baby's breath are just a few inexpensive flowers that still make a statement. Select a few in-season blooms instead of pricey imported flowers, and fill out the bouquets with greenery to give them eye-catching contrast. If you're giving your bridesmaids bouquets to hold during the ceremony, be sure to put a few empty vases on your reception tables. Their bouquets can double as decoration when the ceremony is over, and they'll appreciate not having to hold their flowers the whole night.
6.Shop Secondhand
Take "something old" and "something borrowed" to heart! Besides being easy on your wallet, shopping for secondhand items is a wonderful way to find unique pieces for your wedding. Consignment stores are a great place to find your dream dress for a fraction of the price, and they've typically only been worn once before. Shopping for antique jewelry or borrowing jewelry from a friend or family member is also the perfect way to accessorize without spending too much money.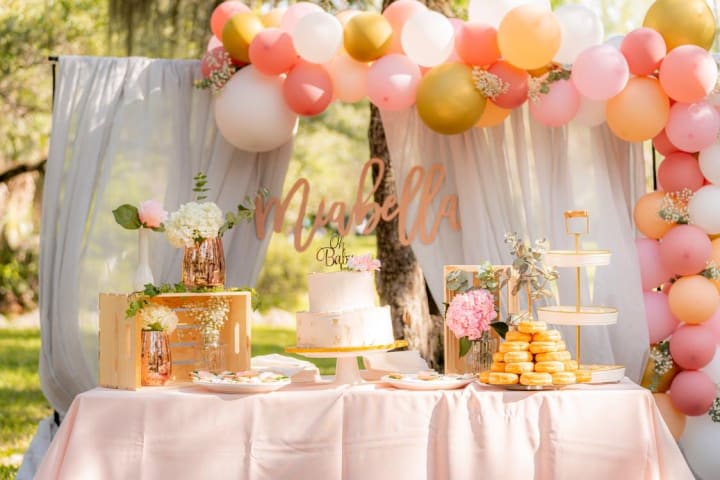 7.Decorate with Balloons
Although balloon decorations might make you think of your aunt's wedding from 1987, they've come a long way since the neon decor of yesteryear. Choose balloons in your wedding colors or soft neutrals, and make your own balloon arch or balloon wall for a fun photo backdrop. They're easy to make and very inexpensive, and you can tuck fake flowers and foliage in with the balloons for a beautiful and creative centerpiece.
8.Go Paperless
Save-the-dates and invitations add up fast, and free customizable evites are a great way to save money. They're also great for the environment, and you don't have to worry about them getting lost in the mail. You can link directly to a website where guests can RSVP, so it's also easy to keep track of who's coming. If you're not ready to give up on snail mail, consider sending an emailed save-the-date and following up with a traditional mailed invitation. Instead of including an insert, refer guests to your wedding website where they can RSVP and get all the information about your venue.
9.Favorable Favors
Instead of paying for individual favors for every guest, consider making a donation to a charitable organization of your choice on behalf of all your guests. They'll love the meaningful gesture, and you can spend the amount you feel comfortable with. Plus, depending on the organization you choose, you can write the donation off as a contribution on your taxes at the end of the year.
Link: https://images.unsplash.com/photo-1480623826718-27e89ac63a4f?ixlib=rb-1.2.1&ixid=MnwxMjA3fDB8MHxzZWFyY2h8Njh8fG9sZCUyMGhhbmRzfGVufDB8MHwwfHw%3D&auto=format&fit=crop&w=800&q=60
10.Think of the Future
Although your wedding is an important and meaningful event, remember that it is just one day. You don't need to pull out all the stops to celebrate your marriage, because ultimately your wedding commemorates the beginning of a lifelong relationship. Your friends and family are there to celebrate you and the love of your life, and the thing they care about most is seeing you.
About the Creator
Tess DiNapoli is an artist, freelance writer, and content strategist. She has a passion for yoga and often writes about health and wellness, but also enjoys covering the fashion industry and world of fitness.
Reader insights
Be the first to share your insights about this piece.
Add your insights