Workshirt For Farm Workers
Workwear for farmers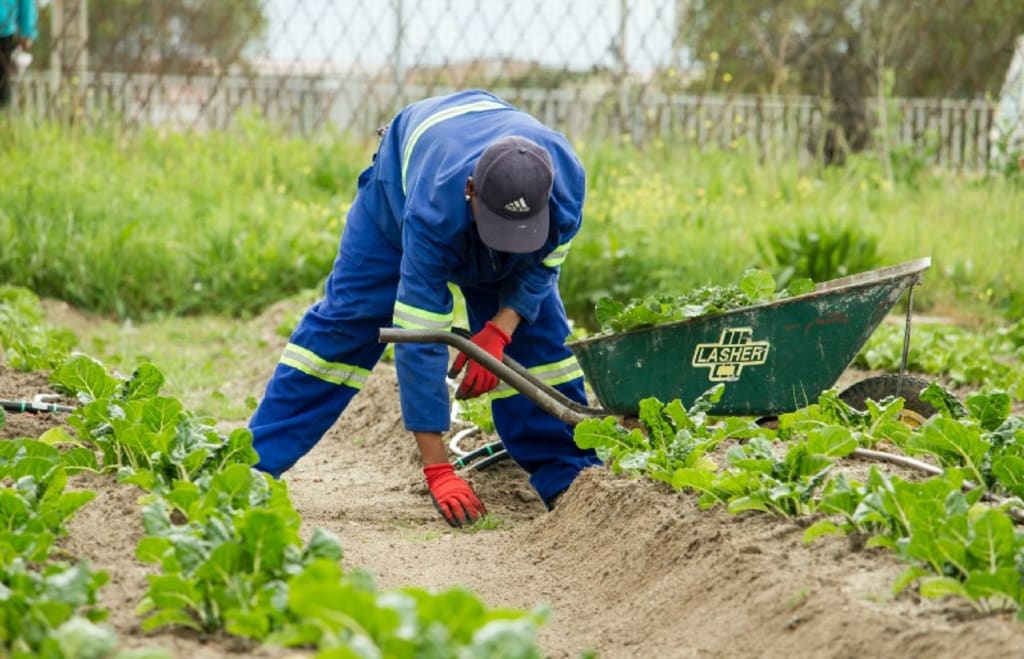 Farmer With his Overall Work Wear
Farmers are some of the most hardworking people in the world. They always on the field doing hard labor just to bring food to our table. Being of the most hardworking people every farmer needs an excellent work shirt to be more comfortable in their work. In this article, I will list what work shirts are for farmers.
First of all, what is a work shirt?
Work shirts or workwear are garments used when working. They are designed to help the workers improve their performance and also protect workers from hazardous materials. Work shirts are also designed to be durable and can be used multiple times within a week. They are usually made of cotton chambray, cotton flannel, brushed chamois, etc. These materials are used because they are very durable and comfortable.
There are a lot of work shirts in the market but what are for farmers. Work shirts are versatile kinds of garments, they can be used whatever your work is. For farmers, they need work shirts that comfortable and at the same time durable. A farmer's work shirt should protect them from the daily tasks they perform. They should be comfortable so that those who wear them will help reduce the fatigue of the farmworker. Work Shirts for farmworkers should be made of light and durable materials like cotton chambray, organic cotton, etc. Work shirts need to be durable so that they can protect farmers on whatever they do. 
Types of Work Shirt
Long-sleeves
Work shirts like long-sleeves are the best for farmworkers in the plant field that has many thorns in the area. Because work shirts are designed to be durable you don't have to worry that your skin might get hurt with all the thorns around your area. Work shirts are built for extreme use, so small torn or stains won't stop you from using them. Long-sleeved work shirts are also good for farmers that are always exposed to the open field. Farmworkers who plant, harvest, and managed plants are recommended to wear long-sleeve workwear to protect their skin from the extreme heat of the sun.
Overalls
 For those that are on dairy farms or in a field of work that requires you to be dirty, it is best to wear overall workwear. Overall workwear is worn not only to protect yourself but also protects the clothes you wear underneath them. Overalls are also good in a cold environment especially if it's winter.
Hi-Vis
High-Visibility clothing is workwear that has good color reflectors, they are usually used in construction but they are also used by farmers especially those who drive or manage heavy types of equipment. Hi-vis is used to provide visibility to the farmworker and is usually made of polyester or mesh fabric. High-Visibility comes in a range of colors, including blue, green, red, and pink. However, In any case, for protection purposes, it is regularly the best fluorescent color, for example, yellow and orange that are utilized. These pieces of clothing are a lot simpler to see, particularly around evening time or in a terrible climate like snow or downpour. Sometimes, this vest could save your life. Farm owners are advised to provide their farmworkers high-visibility work shirts to provide visibility and safety.
Where to buy them?
There are a lot of clothing stores that sell work shirts, you just have to choose the proper one for farmworkers. Make sure that it has all the features you need in a work shirt. You can buy them at your local place or order them online. I will list the top 3 online stores where you can find them.
Dollarworkshirts.com.au
This online store is the best if you are from Australia and you want to save money without compromising the quality of your work shirts. They offer brands that have high-quality materials like JB's Wear, Biz Collection, and AS Colour. A good feature of this online store is that you can customize work shirts here. If you are a farm owner, you can print your farm name and information about your farm. Another feature in this online store is that you can order workshirts every 4,8, or 12 weeks. This is best if you have many farmworkers that require you to buy work shirts from time to time.
Dickes.com
This brand is popular for its quality workwear. They sell workwear T-shirts, long-sleeves, jackets, shirt jackets, and Overalls. Their price is higher compared to other online stores but they are worth it because they have high-quality workwear for farmworkers.
Redkap.com
This store is offering a "better grade" of shirts. They were inspired by people who get up every day and do their purpose. They started their business in 1923. What's good about this store is that it's easy to navigate. Also, it has a very affordable work shirt, yet it looked elegant. You can also use a filter to see and pick the good work shirt that would fit you best.
Reader insights
Be the first to share your insights about this piece.
Add your insights