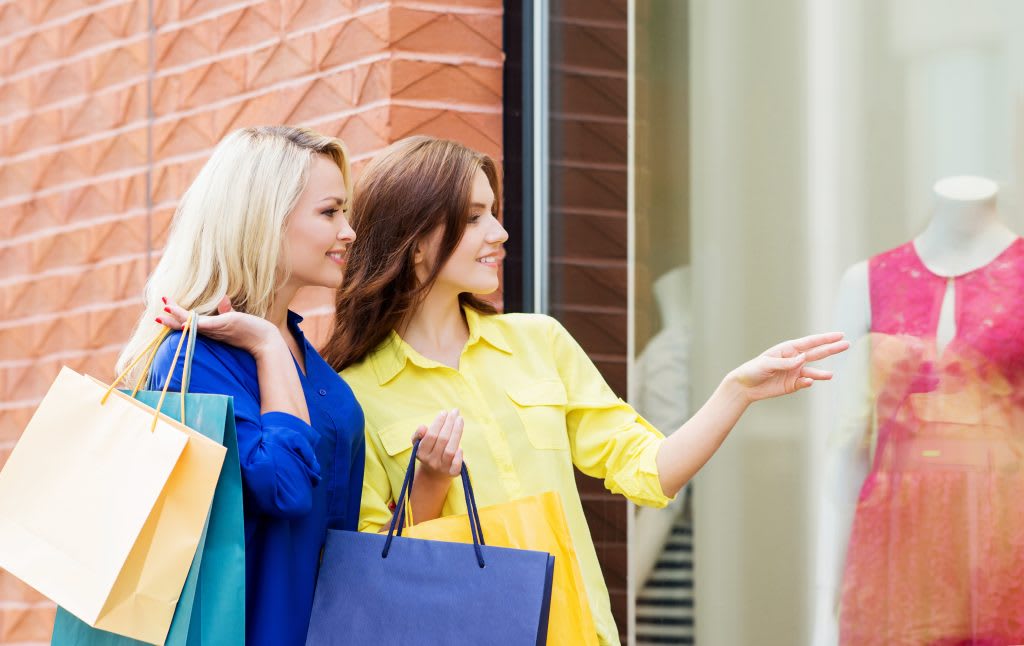 Window shopping is the act of browsing retail window displays, in-store displays, and even online websites, with no intention of buying any merchandise. Many people enjoy window shopping as a recreational leisure activity, while others use it as a way to price future purchases and find fashion or decorating inspiration. Whatever your intentions for window shopping, learning how to pick the right location, relax and make the most of your trip, and resist the urge to impulse buy, will make it all the more enjoyable.
With the right preparation, shopping can be an absolute success, almost like a fashion expert. If you follow the advice of professionals, you will save time and bad mood. Good planning also prevents impulse purchases, because it makes you much more aware of what you're doing. For example, you can easily integrate sustainable (i.e. well thought out) consumption into your own (buying) behaviour.
To help you achieve this, we have prepared a small guide with the best advice from fashion experts.
The danger of window shopping is that it quickly turns into 'well, maybe I can just get this one thing.' The shopper's voice in your head can be very persuasive, and sometimes it takes a good friend to talk you down from a purchase. Bringing a date along can turn temptations into conversation starters, and keep you from falling in love with a product you don't need. You may be surprised to learn how many coveted items you can actually make yourself. If you're window shopping for home accents, bring a small notebook along and jot down ideas for future crafts.
The right set
If you're planning a long shopping marathon, you should choose a practical piece of clothing that you can put on and take off quickly. Blouses, lace-up shoes, skirts and stockings and too much jewelry are best left at home for this occasion.
The right style
Shopping? Why not? If you groom yourself a little, not only will you feel more attractive and in a better mood: you will also like the fashion you try on.
Mannequins to inspire
Help, sensory overload! In some stores, fashion practically overwhelms you. Mannequins offer guidance and inspiration, showcasing key looks and providing ideas on how to combine different pieces.
Always have a plan
Instead of that jacket you need so much, have you kept those beautiful high-heeled shoes that you don't really need, because you practically never wear heels? Typical beginner's mistake. Fashion experts draw up a plan before each shopping trip, write down exactly what they need, and specifically look for only those products.
Buy with cash
Credit cards on the edge: A harmless shopping trip can sometimes end in a real frenzy. Therefore, potential victims of fashion should leave their debit and credit cards at home; and set a budget in advance for purchases in the form of cash.
Ask store workers for advice
Especially in smaller stores and boutiques, shopping professionals enlist the help of clerks. They have the best overview of the assortment, know which garments fit much better on their clothes than on the hanger, and sometimes suggest pieces that you might have overlooked yourself.
Try on your clothes relaxed at home
Long queues, narrow cubicles, poor lighting: if you want to save time and not get nervous, try your shopping quietly at home and not in a narrow locker room. So you can combine the new garments with your current wardrobe and know if you really need them or not. After all, trading is certainly less stressful than piling up dozens of bad purchases in your closet.
About the Creator
I am passionate to spend time with litrature. I am struggling to see, hear and percieve things that aren't really unfolded. I love to work in fields of Social, Psychological, Family, Spiritual, Cultural and Public Health issues.
Reader insights
Be the first to share your insights about this piece.
Add your insights