Why You Need Homeowners Insurance
Homeowners Insurance Explained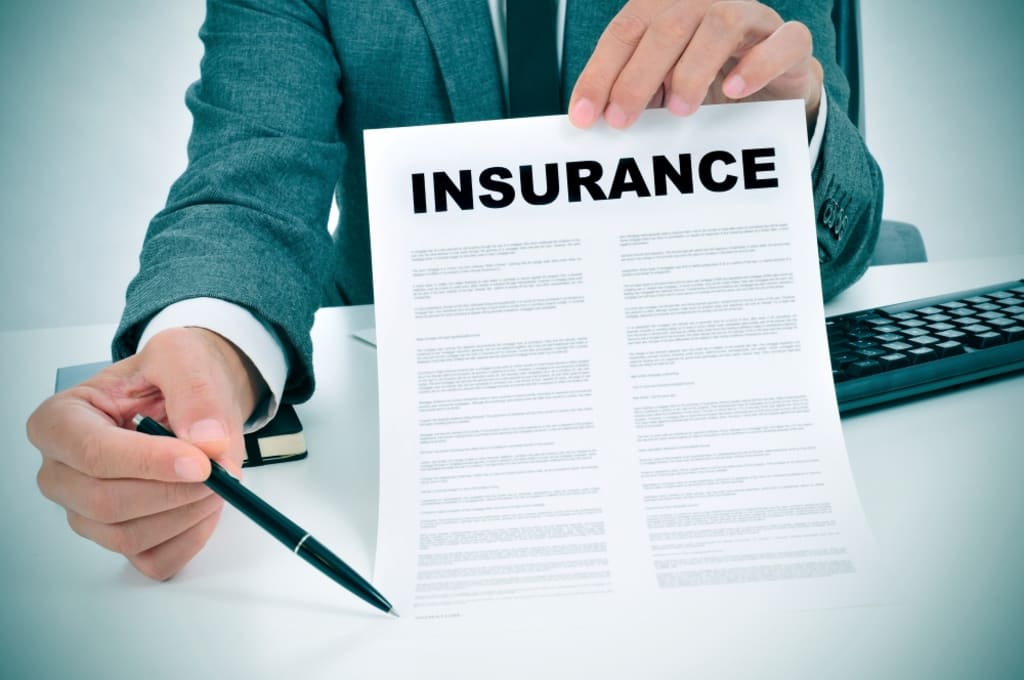 Buying a house is an expensive experience, so you will naturally want to avoid any unnecessary costs. Homeowners insurance might seem like something you can avoid spending money on, but is this a wise choice?
The risks of not having insurance can be severe should your home and your life be struck by disaster. Though, you may not be able to avoid paying for insurance even if you want to take a risk. Let's look at the details involved.
Is Homeowners Insurance Really Necessary?
In some cases, it can be. If you are buying your home with the help of a mortgage, you will need insurance. Your lender will require it to make sure they are covered should the worst happen.
The lender will need you to show that you have the correct amount of cover so that they will get their money back should the house be destroyed. This will provide money to repair or completely rebuild the home if it is hit by a disaster.
What Does Homeowners Insurance Cover?
Not all insurance policies will provide you with the same level of cover. They will cover the cost of damage to the house but could also offer other coverage. So what causes homeowners insurance to rise and fall?
Possessions. Do you want your stuff to be covered by the insurance should it be damaged or stolen?
Legal expenses. Homeowners insurance can cover liability should a visitor to your home have an accident. It will potentially cover legal costs and medical bills.
Living expenses. Should you have to move out of your home because of a problem, the insurance might cover the costs of temporary accommodation.
Liability coverage. Homeowners insurance can sometimes offer protection should you, or a member of your family, be held responsible for damage to another house or injury to someone else.
Homeowners policies are different and you should read them carefully to understand the level of cover they offer. Some will have restrictions on the type of possessions they will insure, for example. They can also include deductibles, which will leave you having to spend for any claim before the insurance company will pay the rest.
Normally, they won't protect you against damage from floods or earthquakes. Additional coverage may be needed if this is a risk to your home.
Homeowner Insurance Coverage Limits
Policies may include coverage limits, which could leave you out of pocket if a serious amount of damage happens to your home. Ask your realtor for advice about the amount of cover you need for your home should it need to be rebuilt.
You will also need to think about the value of your possessions. Make a list of your stuff and work out the value. You will then need to check that this doesn't exceed the cover available on the policy. If there isn't enough to cover your things, think about getting additional coverage for the replacement cost of items. This will be instead of cover for the value of your items and means that you will have enough money to replace losses.
Coverage limits for living expenses, should you have to move out of your home, and liability cover limits, need to be thought about as well. How much do you think you would need if the worst were to happen? It can be difficult to understand how much insurance cover you really need for these things, it is recommended that you get at least $300,000 cover for possessions, for example.
More cover is going to lead to larger premiums. Some insurance companies may offer discounts if you have more than one policy with them, or if you use security technology to protect your home. Shop around for the best deals before you commit to an insurance company or agent.
Getting Homeowners Insurance
You will need to have your insurance policy ready for closing. So look for insurance once you have signed the purchase contract. This should give you plenty of time to get quotes and find the best cover for your situation. Once you have found a quote that best meets your requirements, it can take a few days for the insurance to be set up, so allow for this.
When the Mortgage is Paid Off Do You Still Need Insurance?
Once your mortgage has finally been paid back to the lender, there is no longer a requirement from them to ha=ve your home insured. You can now save on this expense if you wish, but it does leave you at risk should there be a disaster in your home.
Final Thoughts
You don't want to be left homeless should your house be destroyed by fire. If that were to happen, you would have to foot the bill for rebuilding. So the many years of paying the mortgage would have been better spent on renting instead of buying. Your valuable investment in your home could be gone and you could find yourself in significant financial difficulties. Saving a few hundred dollars a year on insurance will look like a massive mistake should this happen.
When shopping for homeowners insurance it's important to compare apples to apples. Is the coverage the same? What's the rating of the insurance company? Will they be around if disaster hits? You definitely don't want to "save" a few hundred dollars come to find out you lost tens of thousands of dollars.
Reader insights
Be the first to share your insights about this piece.
Add your insights