Why New is Not Always Best
Second-hand clothes for are just as warm in the winter and far more environmentally friendly
Image courtesy of Canva.
Worried about decking the kids out in their winter clothes because you don't have the money? Need new things for the house but don't know how you'll afford it? Don't buy new, buy second-hand.
There are loads of great charity shops out there selling a wide range of great stuff from clothes and shoes to books, toys, prams, kitchenware, furniture and refurbished electrical goods.
Charity shops are great for having a good old rummage around in…I treat it very much like the Lucky Dips (not the sweety kind) I used to love as a child. You go in not knowing what you'll come out with, but it will always be treasure.
Because of their nature, the only 'bad' part about charity shops is you need to keep going back (but who doesn't love that idea, right?). You might not get what you want first time, but there's bound to be other things in there you could use or you just go back at a later date. Get to know the staff and tell them what you're looking for, they may have other stock in the back or can lay aside your item if it comes in in the near future.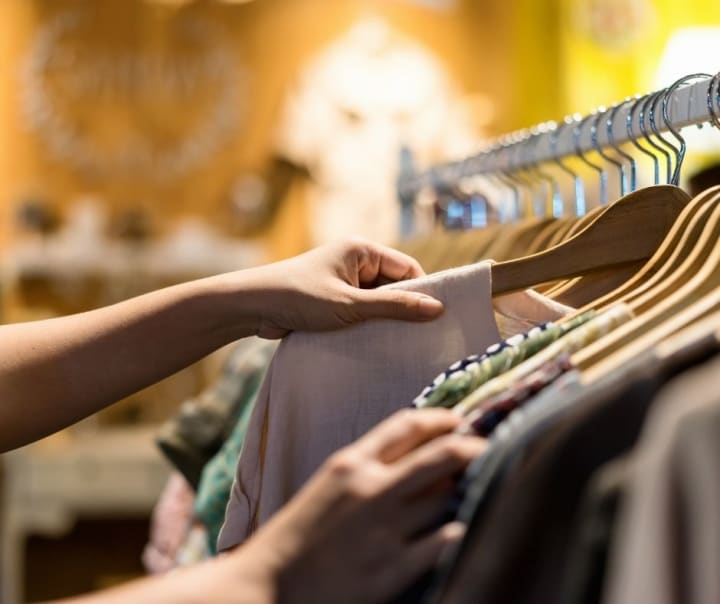 For winter, you can pick up some great bargains in warm winter coats, shoes, boots, hats, scarves and gloves for the whole family. You can also buy bedding and curtains, cushions and draught excluders in charity shops. You might need to shop in a few stores to get everything you want, but it'll be fun doing it.
Need more plates and cutlery for your Christmas dinner guests? Check out the local charity shop to see what they've got there. There are also shops purely dedicated to selling household goods such as sofas, chairs, dining sets, bookshelves and white goods. A friend of mine got a cream leather suite for a couple of hundred pounds out of a charity shop in Glasgow's Argyll Street. It looks brand new.
Crafters can also benefit from dropping into their local charity shop. Many sell wool, craft utensils such as knitting needles and sewing needles, material and other things. If you're an able seamstress, you could also pick up clothes in larger sizes to alter to fit you or the intended recipient.
Great stuff I've got from charity shops over the years include:
• A double bed sized pure wool blanket that was in excellent condition.
• A new-to-me refurbished bread maker.
• Hardly worn trousers for my son.
• A large crocheted blanket for nights snuggling up on the sofa.
• A brand-new dress (with the labels still on) for me.
• A leather clutch bag.
• Plates and glasses.
• A lovely old teapot and matching cup and saucer.
• Brand new gloves for me and my two children.
• A brand-new long winter coat for me which I picked up for the bargain price of £7.
• Wool, knitting needles and material.
Other contributors from this blog have also got: out of print books, Next jeans, M&S skirts, Principles jeans for £3, picture frames, shoes for mud races, CDs and vinyl records.
Also, don't forget to buy, sell and swap second-hand from online sites such as Ebay, Gumtree, Buy, Sell and Swap, and Facebay*. Best buy from one of these: a pine kitchen dresser for £25! There's also ThredUp where you can get used clothing, shoes and purses amongst many other things.
There are added bonuses for buying second-hand: not only are you preventing the stuff going into landfill and being environmentally friendly, but charity shop buys also benefit the people the charities support. What's not to love about that? You get a new treasure and you're helping the environment and other people into the bargain!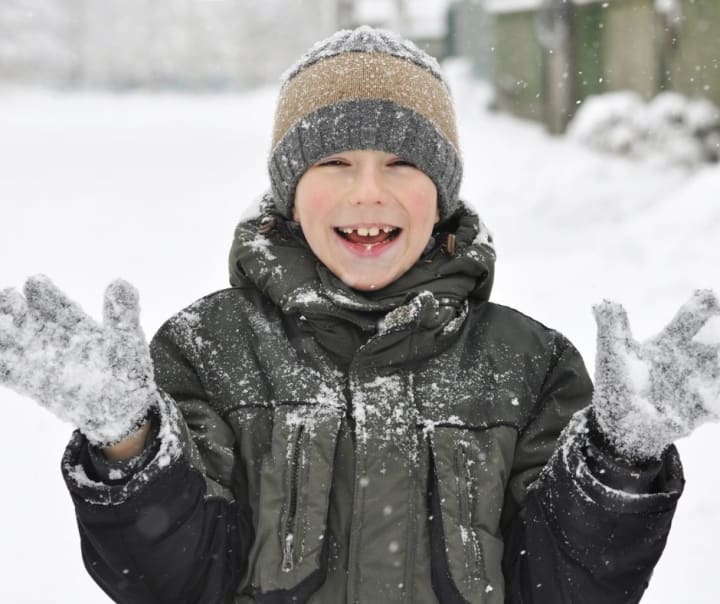 Plus charity shops are never too hot, too busy or uncomfortable to be in. There's no sales pitch or pressure to buy, just a nice calm atmosphere and voluntary staff who are only too happy to help.
So what's stopping you? Get down to your local charity shop and see what treasures they have to offer!
By the way, you do buy new in commercial shops, check out the post-Christmas sales for coats, hats, scarves and gloves for your kids/yourself for the following winter…get a size or a couple of sizes up from your child's current size. Put them away. I don't, however, advise buying children's shoes in the sale to be kept for the following year as you don't know what size they will be. Happy hunting!
*These are the ones I know about in the UK, if you know of any others or come from another country and would like to put forward your suggestions, please do so in the comments.
how to
About the author
Dawn is a writer, journalist and award winning author from Scotland. She lives near Loch Lomond with her kids and numerous pets and is currently working on a couple of new book series.
Reader insights
Be the first to share your insights about this piece.
Add your insights