What Kind Of An Impact Do Running Gears Have On Your Performance When Completing A Half Marathon?
8 Pieces Of Running Equipment You Absolutely Cannot Do Without For Your Half Marathon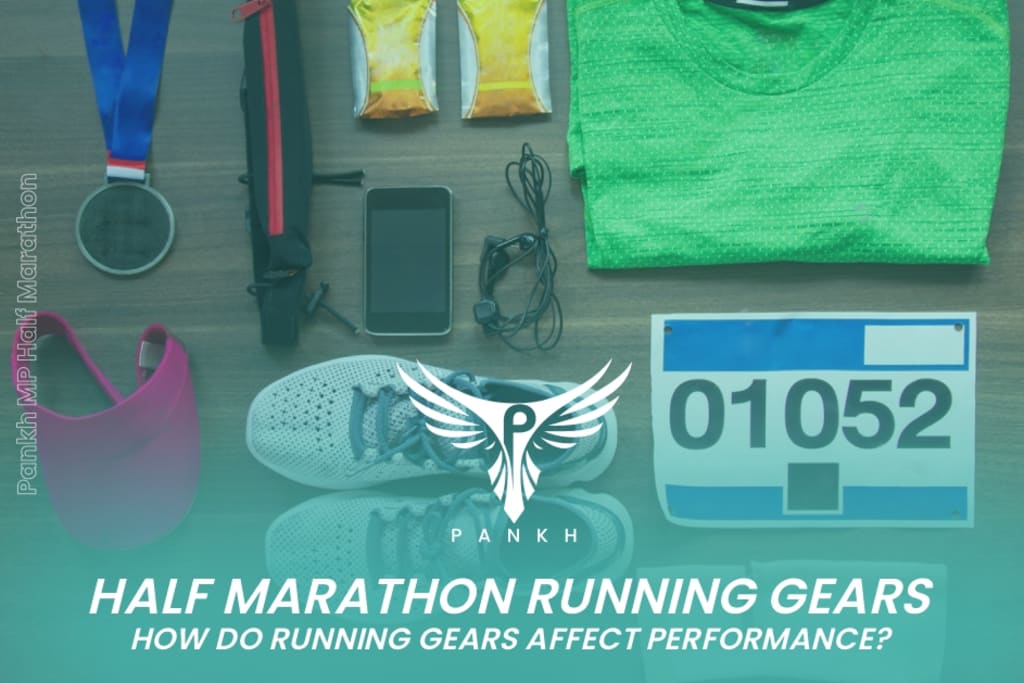 Running techniques for a half marathon can be improved with the purchase of appropriate gear. If you try to start a half marathon while wearing regular clothes that are not made for running, you will not be able to start. Running long distances is not the primary purpose that clothing like football shirts and beach shorts were designed to fulfill. In addition to this, the loose clothing will constantly move around, which will cause chafing and make you feel uncomfortable. Instead, you should invest in running gear that is purpose-built for activities such as the half-marathon.
8 Pieces Of Running Equipment You Absolutely Cannot Do Without For Your Half Marathon
Before discussing the points, let us tell you about the Pankh MP Half Marathon that will be held by Bansal News on February 26 so that you can make an informed decision about whether or not to purchase the running gear for a half marathon before you make your purchase. This is a program that will provide opportunities for athletes in the state of MP who are under the age of 19. Visit the website, www.mpmarathon.run in order to register for the competition.
Let us say you have decided to start treating your running with more importance. In that case, you are going to want to make sure that you have some of the essential pieces of equipment that are listed below:
1. An Athletic Bra Of Good Quality
It is essential to make the investment in a high-quality sports bra that can reduce unnatural and uncomfortable movement of the bust if you wish to avoid stretching the ligaments that provide the bust with its irreversible support. You should anticipate spending more money on a high-quality sports bra as opposed to a standard one.
2. Running Tights Designed For A Half Marathon
When the temperature begins to drop, it is a smart move to put on some tights so that your legs will be warmer and you will have a lower risk of injuring yourself. Running tights can be custom-fitted to the wearer's legs in order to provide a more effective cover and to prevent the wearer's legs from being directly exposed to wind and rain.
3. Running Socks Designed For A Half Marathon
Your feet will be thankful for the quality running socks that you have on. Make an investment in a pair of running socks that are of high quality and can wick away moisture and sweat from the foot. Runners will find these socks to be very comfortable. These can be of great assistance in preventing blisters and reducing friction, both of which can be very painful experiences.
4. Running Shorts Designed For A Half Marathon
You want to make sure that the running shorts you wear to exercise are not only comfortable but also able to absorb sweat. This is especially important if you run a lot. You won't need to wear anything else with those running shorts because they already come with a pant liner like most other pairs of running shorts do.
5. Running Tops For The Half Marathon
It would be unwise to choose to run in a regular cotton top given the significant advancements that have been made in both short-sleeve and long-sleeve tops. Cotton tops quickly soak up moisture, whether it be from sweat or from the rain. In addition, cotton garments with an inappropriately large amount of slack can lead to chafing and rubbing on the nipples and under the arms. Cotton clothes are fine to wear while warming up or after your run, but you shouldn't wear them during a long run such as a half marathon because they will make you overheat and become uncomfortable.
6. Running Cap For The Half Marathon
When it is cold outside, you can lose up to 30 percent of your body heat through your head. As a result, it is essential to wear a hat whenever you are outside because it will prevent this heat loss. Woolen hats are worn frequently for the same reasons that woollen gloves are worn frequently: they are common, simple, and inexpensive. This holds true for hats as well. The more expensive hats typically provide protection against the elements, including the wind and the rain.
7. Running Gloves For The Half Marathon
Running causes large volumes of blood to be diverted from the extremities (fingers and hands) to the working muscles (legs), which results in the hands becoming very cold and necessitating the use of gloves. Running also causes the heart rate to increase, which causes the blood pressure to rise. Gloves should be lighter in weight and have a more comfortable feel when being worn. When the weather is particularly severe, you will need to wear thick running gloves, but most of the time, your hands will warm up enough that you will be fine with the normal thin type.
The Bottom line
Get your belongings organised and get yourself prepared for the race. Your overall experience will be improved, and the ease with which you complete the run will be a direct result of the gears mentioned above. Make sure that you have trained enough for the marathon this time.
About the Creator
ToneOp is an initiative designed to keep
you fit & healthy through a vast collection of comprehensive offerings,
including 100% customisable region-based diet plans for multiple health goals.
Reader insights
Be the first to share your insights about this piece.
Add your insights