UK Ambulance Staff Take Part In Twenty Four Hour Strike
Members Of UK Emergency Services Strike Over The Amount Of Pay They Receive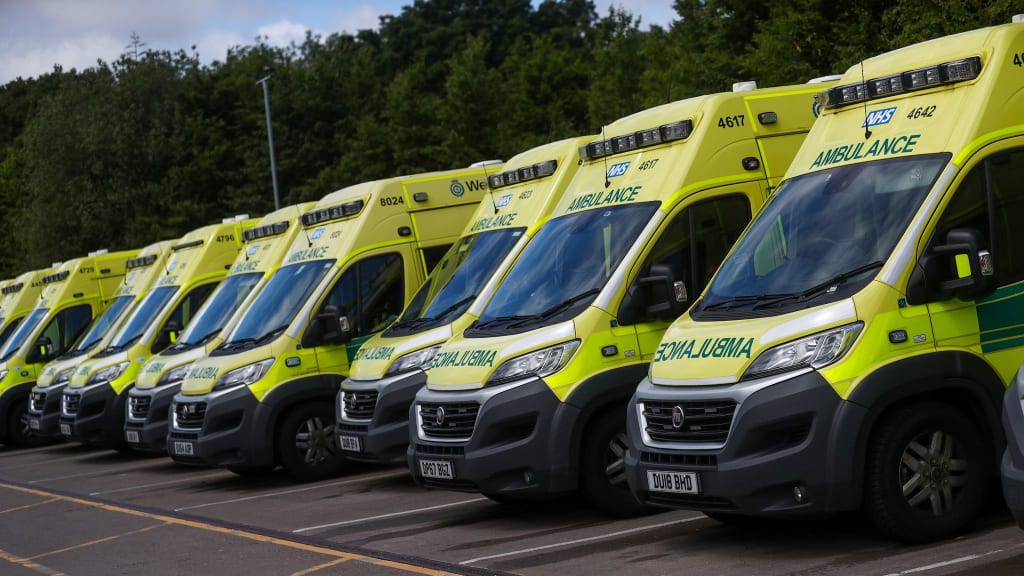 Image: Sky News
This week, people who live in England and Wales were left without the security of having emergency care whilst thousands of ambulance workers including paramedics and call handlers took part in a twenty four hour strike on Wednesday over the pay they receive. This meant that if somebody had an accident where they needed to call an ambulance, there was more than likely going to be a long delay in the time in which the ambulance would arrive if it did manage to come at all.
People were requested to only call 999 if they needed emergency care in certain circumstances. After people called 999, their call would be assessed and placed in different categories as to how urgently they needed emergency care. The calls would be assessed on an ongoing basis where certain calls would be moved up or down the list depending on how much of a risk the general public were in.
These included:
All Category 1 calls - classed as the most life-threatening situations, such as cardiac arrest - will be responded to by an ambulance.
Less urgent calls which are not immediately judged to be life-threatening (Category 2), may have to wait longer than usual for an ambulance. However ambulance services say they will still respond to strokes and heart attacks.
Urgent problems that fit into Category 3 - such as a woman in late-stage labour - will not be prioritised.
In all cases, patients with the most urgent clinical need will be given priority.
NHS Medical Director For Secondary Care Dr Vin Diwakar said: "The message from the NHS to patients is clear - if you need emergency care, please come forward.
"This means continuing to call 999 for life threatening emergencies as well as using 111 online for other health needs where you will receive clinical advice on the best next steps to take.
"NHS staff have worked hard to minimise disruption, but it is inevitable there will be an impact on services."
People who call 999 if they have a fall or don't need care for an absolute emergency are unlikely to receive 999 care and would be directed through to another number. Everyone was being advised to only ring if it was a life and death emergency in which they needed urgent medical attention. If safe and appropriate, some NHS Trusts are advising people to use their own transport or get a taxi to the hospital where they would be assessed and directed to the right department where they would be assessed appropriately.
On strike days where people were unable to access emergency care, they are still being advised to contact their GP or use the 111 service where there would be people who would be able to offer advice or point people in the right direction where they would be able to access the care and support they needed.
Ambulance workers from different unions might not have been striking at the same time as others so people who needed care and support were still advised to call up and see if they could get the care and support they needed. Around the country, ambulance workers would be taking part in a staged strike action to ensure that care and support was available for people when they absolutely needed it. The strike action was not something that they really wanted to do, but something they were forced in to doing due to the conditions they were working under and the amount of pay they received.
Further strikes by ambulance workers are being planned for January 23rd in their dispute over the pay they receive.
Reader insights
Be the first to share your insights about this piece.
Add your insights