Turquoise : The Stone of Wisdom
Appearance, Metaphysical Properties, and benefits of Turquoise Gemstones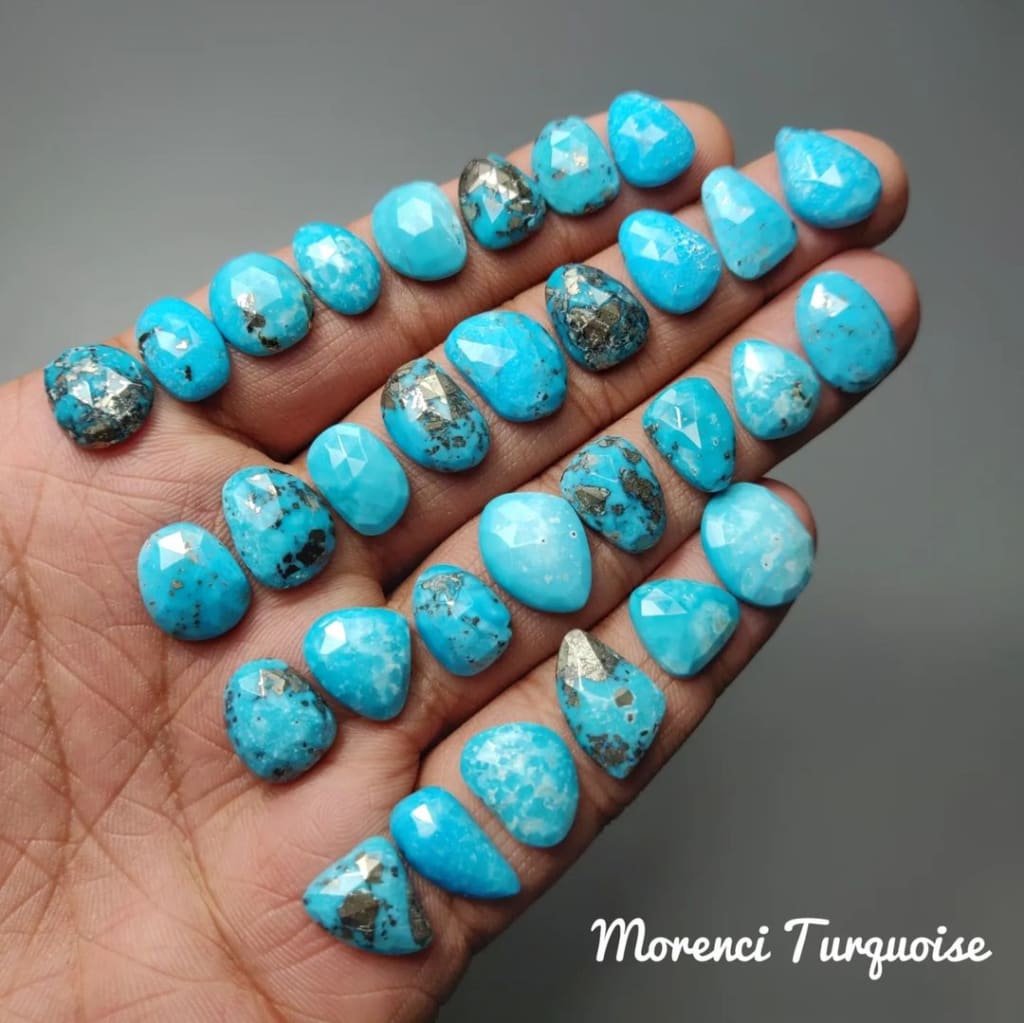 Turquoise Gemstone
A stone that screams calmness as you look at it is the turquoise gemstone. This turquoise is also known by the Indian name "feroza stone," which is derived from the French "pierre turquoise," which means "Turkish stone." Read further to learn everything from turquoise stone meaning to turquoise stone spiritual meaning.
Appearance
The stone is available in all serene colors, like green, ocean blue, pale blue, and light blue. A turquoise stone's price can be easily affected just by its color. In terms of quality too, a Hubei turquoise cabochon is believed to be of the best kind. In terms of appearance, a variscite stone is believed to be a closer dupe for this turquoise stone.
Availability
This December birthstone can be found in various locations like Mexico, Iran, the United States, Australia, Belgium, China, Chile, Ethiopia, France, Portugal, and Poland.
Usage
This serene stone can be used in various ways. The stone holds great power and is a delight to look at. The stone can be worn as jewelry, and it wouldn't fail to grab anyone's attention. Any form of jewelry—ring, pendant, earring, or bracelet—would be fine when it comes to this stone.
Benefits
This stone holds healing properties that are beneficial for our physical, emotional, and spiritual bodies. Let's have a look at the healing properties of this turquoise birthstone.
Physical healing properties
Known to boost our immune system and help with tissue regeneration.
Acts as an anti-inflammatory and detoxifying element.
Helps deal with stomach aches, headaches, and cramps
Helps clear throat and eye problems.
Helps deal with rheumatism, viral infections, and gout.
Emotional healing properties
dissolving feelings of martyrdom, self-pity, and self-sabotage
Helps calm down an irritated mind and stabilize your mood.
Helps you find inner peace
Helps you deal with panic attacks, depression, and anxiety.
Metaphysical healing properties
Promotes enthusiasm and the ability to discover one's ability
Helps attract prosperity and success
Enhances one's communication skills
Adds a sense of self-worth.
Care
To properly avail the benefits of turquoise stones, one needs to take care of their gemstones. The care of these gemstones is pretty simple and important. To clean your gemstone,you can simply use mild soap and lukewarm water. Any use of harsh chemical cleansers is strictly not advised. Harsh cleaners can ruin the stone's appearance and damage it permanently.
To charge the stone, there are many ways that you can try. The stone can be charged with some salt. Take a bowl of sea salt and submerge your stone in that bowl. Salt is believed to absorb all the negativity. Using a sage stick is also a rather convenient and effective method. Take your stone, burn a sage stick, and smudge the stone with it.
The stone has a hardness level of 5–6 when measured on a Mohs hardness scale. Hence, it must be stored with a little care. Try keeping the stone on a scratch-proof surface. You can store your stone in a softly fabricated box as well to prevent it from getting scratched.
Conclusion
This was everything that you needed to know about this December birthstone. Find the best quality turquoise stones for sale with your favorite wholesale gemstone manufacturers and suppliers, CabochonsforSale.
FAQs
1. Is turquoise considered to be a lucky stone?
Yes, this Feroza stone is believed to be no less than a magnet of good luck and fortune.
2. What is the spiritual meaning of a turquoise stone?
Turquoise is known to replace negative thoughts with positive ones. It helps one polish their communication skills and allows you to get connected with your loved ones.
3. How do I identify real vs. fake turquoise?
It's a little tough to tell the difference between a real and fake gemstone when it comes to turquoise. There are two ways to find a real turquoise gemstone. Try running your fingernails on the surface of the stone, and if your nail gets stuck in the inclusions, then it is a real gemstone. You can try checking the authenticity with a heated needle too. Try putting the needle through the stone, and if it gives off a smell like burnt plastic, then it's fake.
4. Which finger is considered the best for wearing a Feroza stone?
The stone can be worn on two fingers, but for different purposes. For professional purposes, one can wear the turquoise stone on the index finger, and for personal purposes, one can wear it on the ring finger.
5. Is turquoise a water-safe stone?
Turquoise is not a water-safe stone as it is a porous stone, and heating the stone or submerging it in water can cause damage to the stone.
About the Creator
Hello, my name is James Kent. I've worked with Cabochonsforsale for more than 5 years as the company's product manager. Cabochonsforsale is a multinational wholesale gemstone manufacturer and supplier company situated in the United States.
Reader insights
Be the first to share your insights about this piece.
Add your insights