Top 8 Men's Perfumes Available In Pakistan
Men's Perfumes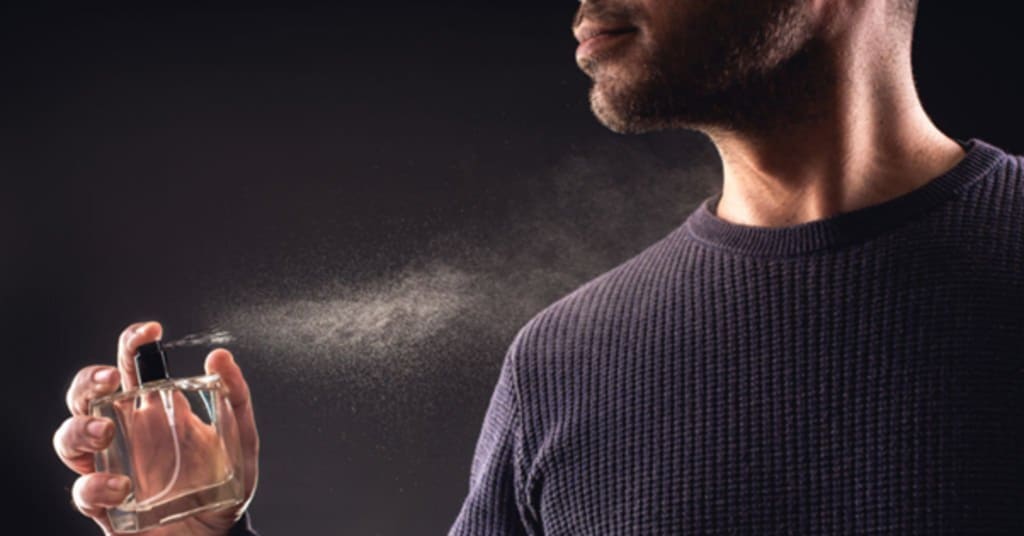 Are you looking for exceptional perfumes for men? If yes, then you are at the right place! Selecting a good perfume can be tricky as the fragrance has quite a lasting impact. One can judge your personality by the scent you are wearing. With your perfume, you can make every head turn and nod in appreciation. But the key is to get your hands on the strongly impacting and long-lasting one. If you are looking for perfumes that will add a striking touch to your personality, you are at the right place. We have compiled a list of all the fragrances that can pop your personality in the most pleasant way.
Ysl Y For Men
The Ysl Y Eau de Toilette is a clean and fresh men's cologne for the fearless individual who lives by his own rules. The long-lasting fragrance features aromatic notes of lavender and sage fused with a crisp touch of geranium rounded out by masculine incense and sensual woods. The beautiful bottle depicts the color of coolness with icy blue revealing the freshness of the scent. The crystal glass bottle features a shining silver Y that slashes through the beautiful square-shouldered bottle making it an ultra-desirable item for the fearless experimenter.
Ysl Opium For Men
Yves Saint Laurent Opium Spray is a sensual and refined fragrance featuring oriental harmony with spicy and woody notes. With a warm, sensual, and tantalizing accord, the fragrance has vanilla for its momentum of subtle sweetness that will unfold slowly. The fragrance of blackcurrant, the nobility of oriental wood, and the fire of spices make this scent a symbol of grandeur, strength, and immortality.
Versace Dylan Blue
Versace Dylan Blue is a sophisticated, modern masculine scent that gives you an inviting aromatic edge as soon as you smell it. It's a perfect scent, ideal to be worn by a gentleman in a suit on an evening out. The powerful but not overpowering scent will amaze your fellows and mark your presence as the long-lasting one. Moreover, the long-lasting effect of this scent is fantastic; you can put a puff or two of this at the start of your evening, and it will end the duration of your night.
Versace Eau Fraiche Edt
Versace Eau Fraiche is synonymous with seduction and elegance. The fragrance is dedicated to the modern man, full of self-confidence and unique charisma. A surprisingly fresh fragrance with amber and musk base and sweet bubbly notes provide a mysterious and skin-deep sensation. The top hints of white lemon, rosewood, and carambola leave you with a fresh effect all day long, while the tonic woody notes add a masculine charm to your personality.
Versace Eros Pure Parfum
Versace Eros is specially designed for men who are masculine and confident. The Eros Eau de Parfum is an attractive, sensual fragrance that fuses oriental, woody, and fresh notes, creating a strongly impacting perfume that evokes Eros - the God of love. The individual wearing this scent is envisioned as a heroic, passionate man, like a Greek God. The powerful scent is made up of notes that express power and sensuality and power, and an extreme force, ideal for men who are fierce and strong.
Versace Pour Homme Edt
Versace Pour Homme is a fragrance with Mediterranean accents; the heart of Versace Pour Homme is characterized by a mineral-floral aroma of Clary Sage and Blue Hyacinth with masculine, sensual base notes of Amber and Musk. The aromatic, woody family with the top notes of bitter orange leaves, diamante citrus, and neroli flowers make this scent perfect for wearing all day long.
Versace L'Homme
Versace L'Homme can easily be classified as one of the top all-time men's favorite fragrances in the world. The scent is absolutely spellbinding while not being too heavy. A pleasant mix of spicy, amber, musk and a touch of fruit can easily catch anyone's attention. However, it is not a citrusy, splashy, or ocean fragrance that resembles a deodorant or soap. Instead, L'Homme is the fragrance that captivates the attention and leaves a lasting impression.
Ralph Lauren Polo Blue Edt
Ralph Lauren Polo Blue comprises a blend of watery, juicy melon delivering an invigorating burst of freshness complemented by the sensual aromatic notes of Basil Verbena and Sage. The signature scent of washed suede accord sweetly combines with a distinctive woody note to create this best-selling aquatic fragrance by Ralph Lauren.
Bottom Line
All these perfumes can be perfect for your fragrance needs, whether you need one for occasional use, for daily use, or something special for those special moments. Get your hands on them and buy fragrance online today to make compliments start pouring your way. You can shop all of them from Cosmetic Candy. We have a wide range of men's fragrances ideal for yourself or for gifting someone special.
Reader insights
Be the first to share your insights about this piece.
Add your insights