Top 12 Home Remedies For Weight Loss
12 Effective Weight Loss Home Remedies: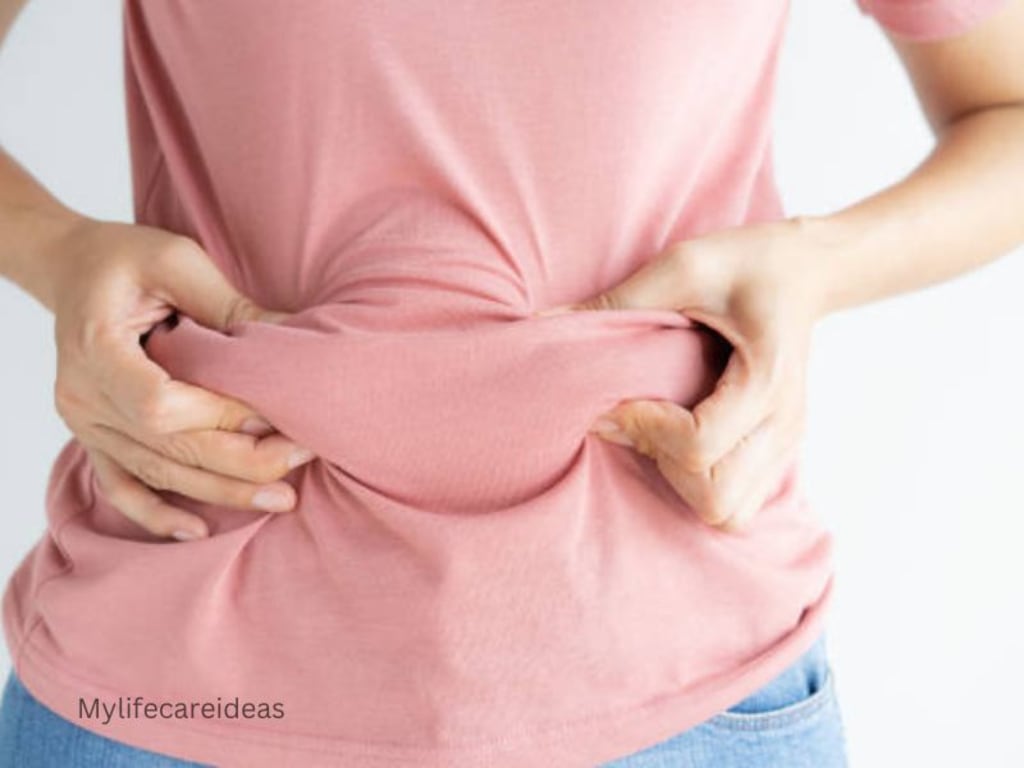 You've come to the correct place if you're worried about losing those few extra weight and seeking natural remedies since we'll make the process quick and simple for you.
The finest methods of weight loss are at home. Utilizing home remedies to reduce excess weight is advantageous biologically and financially compared to purchasing weight loss products from the grocery store.
Home remedies are more appealing since they have fewer negative side effects, are less expensive so you can stop using them right away if they don't work, and are widely accessible so you don't need to go anywhere specific to acquire them.
So which home remedy is best for weight loss?
12 Effective Weight Loss Home Remedies:
Many people are attempting various fad diets and weight-loss methods that don't work for them in their desire to lose this unhealthy fat. As a result, we decided to provide you with some simple at-home weight-loss techniques and natural cures. They're all trustable and have achieved successful results.
Home Remedies For Weight Loss
1- Cumin Water:
We are all familiar with cumin, also known as jeera, but we are not aware of its health advantages. As a healthy remedy for burning fat, jeera water is advised. It is helpful for people who experience constipation since it increases the activity of the digestive enzyme that is found in your stomach.
Water that has had jeera poured into it overnight is fantastic for better digestion and encourages weight loss.
2- Lemon Water With Honey:
Lemon and honey are the two most often used items in the kitchen. Luckily, these work just as well for weight loss as any other specific brand. It's simple to prepare as well. To start, you'll need a small glass of warm water, a quarter of a lemon, and a tablespoon of honey. For effective benefits, this should be taken continuously without break. Honey and lemon are well known for cleansing the digestive system.
Read More: 11 health benefits of lemons!
3- Brown Rice:
Brown rice is lower in calories and carbohydrates and is higher in fiber. They give you a longer-lasting feeling of being full and energetic. Your metabolism, bowel movements, and weight growth are all controlled by it. Eating organic brown rice as well as some meat each day will help you lose weight. Within a few months, you will undoubtedly notice a small change.
How to Use: Purchase high-quality brown rice and cook it under pressure. Use your cabbage, carrot, and beetroot to make a salad of vegetables. One certain technique to lose weight quickly is to take it with rice.
4- Ginger Tea:
Green tea is well known for helping people lose weight and for controlling their intake of caffeine and catechins. Also, this keeps you stress-free and happy. There are readily accessible packs of ginger or green tea.
How to make: Bring a glass of water to a boil. Insert the tea bag inside. Give it some time to settle. If you want, stir in some ginger. The finest weight loss cure is ginger, which will further result in weight loss.
Read More: 10 ginger benefits for health!
5- Rose Petal Moisture:
This drink is more reasonable and refreshing. By salting the urine, they are moderate relievers that benefit the kidneys. This can help with short-term weight loss and reduce the amount of water in the circulatory system. Here's how to go about it.
How to Use: Pour lukewarm water over the rose petals. Allow it to calm down for around 15 minutes. As often as you can throughout the day, drink. Using this method can help you stay hydrated for a longer time.
6- Coconut Oil:
This can be utilized in place of fat. The main factor for being overweight is saturated fats. In addition to having saturated fat, coconut oil also has a variety of other, healthful fats called medium-chain triglycerides. This helps you burn calories even more effectively.
How to Use: Take one teaspoon of coconut oil daily. As an alternative, you might include a spoonful of it in your diet.
7- Yogurt:
It is filled with beneficial bacteria that support the maintenance of a healthy digestive system. Assisting you in getting rid of all the extra fat that has been built on your body, helps with weight loss. Lactic acid bacteria, which are found in yogurt, are great for the gut and aid in improving the body's ability to burn fat. Consume once a day to reduce weight.
8- Aloe Vera Juice:
The metabolism is stimulated, and the calories you have taken throughout the day are burned. Juice from aloe vera plants can help people lose weight and reduce body inflammation.
Juice from aloe vera should be taken two to three times daily.
9- Fenugreek Seeds:
It also goes by the name methi, which aids in boosting your body's metabolism. It has a lot of fiber, which decreases hunger and decreases appetite, helping you avoid overeating. Plus, it is a good source of iron and vitamins A and D.
Chew some methi seeds every day to help with digestion and to aid with weight loss.
11- Carrot Juice:
The healthiest drink among home weight-loss cures is carrot juice. It effectively promotes weight loss by melting fat in your body. How rapidly you can prepare carrot juice is shown below.
How to Use: Peel the skin off two carrots. Place them in a blender right now, then wait a minute. After breakfast each morning, sip this juice. Eat them raw or include them in your salads for noticeable and effective benefits. Boiling or steaming them would be the best option.
Click here to more read about the health benefits of carrot juice.
12- Cucumber:
A well-known treatment for calming your body and giving it some benefits is cucumber. It is hydrated and greatly aids in fat reduction. In addition, cucumbers include vitamins A, C, and E and are 90% water. Your entire health is enhanced as it relieves your body of all pollutants.
How to Use: Ensure that you eat two raw cucumbers each day. Peel and thoroughly wash them. Slice them, and season with salt if you'd like. You can also eat it while adding some pepper to it.
About the Creator
My Life Care Ideas is a place where you will find all types of health tips, beauty tips, food and drink recipes, and life care ideas.
Reader insights
Be the first to share your insights about this piece.
Add your insights