Top 10 Things People Do in Their Car on the Phone
How people use their smart phone in the car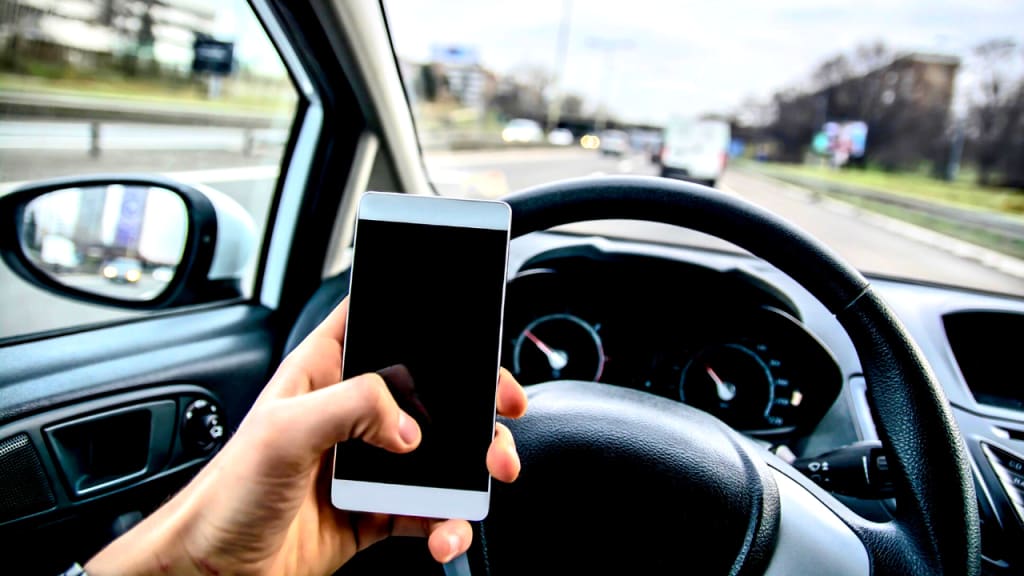 It is almost impossible to go a day without using several technological innovations, and that's just how essential they are to our daily lives. The smartphone has proven to be one of the most valuable innovations in the modern day, with unlimited benefits. Do you know you can use your mobile smartphone to personalize your car features?
Smartphones have become exceptionally useful in cars today, performing many functions that were rarely imagined several years back. With the help of car accessories, your can now make your driving more enjoyable by linking its features to your smartphone.
You can also maximize your smartphone use while driving without compromising your safety. Still wondering how useful your smartphone can be in your car? Here are the top 10 things people do in their car with their phones.
Charge Your Phone
Smartphones are powered by cells in a rechargeable battery, and the charge on these batteries can often get low at any time. Hence, the car charger has been identified as one of the most used car accessories.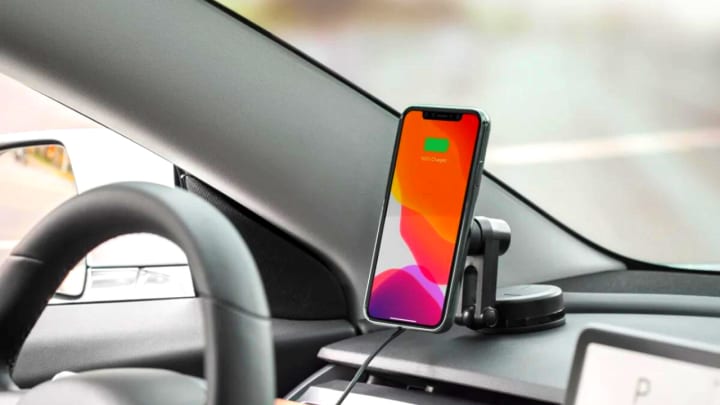 Imagine having a flat battery when you need to make important calls or send urgent text messages; there are not many scenarios as frustrating as this. But with your USB or wireless car phone charger, you can quickly recharge your battery in the comfort of your car.
Play Music
Talk about entertainment and music is often the first thing to mind. Many people who love to stay entertained while driving listen to music using their smartphones and car speakers. It's easy.
Many modern car brands come with already configured Bluetooth-connected stereos. So all you have to do is initiate pairing on the Bluetooth stereo and connect your phone's Bluetooth to enjoy your best songs while driving.
This feature is even more significant, considering how music can help your concentration levels. For older vehicles that do not have a configured stereo, you may need to purchase an external car Bluetooth device.
This device can be plugged into your car's auxiliary power outlet and configured to connect to your smartphone's Bluetooth.
Get Driving Instructions
Perhaps, one of the most advanced features of smartphones for car owners is its ability to issue driving instructions. If you are new to the concept of driving or have not fully mastered the technique, this feature may be extra helpful.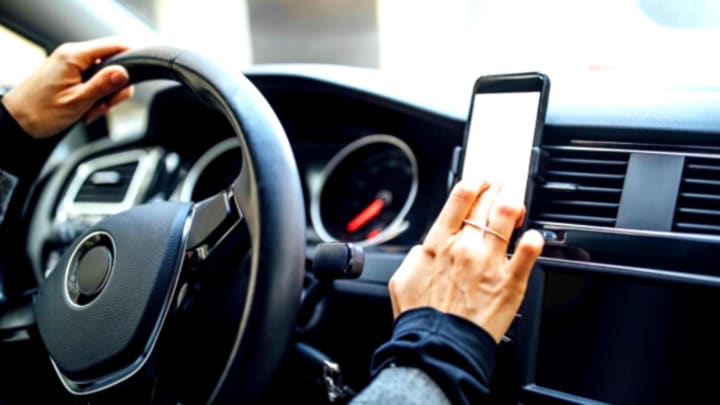 You can simply download a mobile instructor app and follow the instructions to sharpen your driving skills in no time.
Track Your Car
Car tracking is one of the essential smartphone functions in cars. We've all had to deal with the experience of missing a valuable item, and you know how devastating it can be. Thanks to the introduction of this feature, you can easily find your car regardless of whether it is stolen, lost, or borrowed.
You only need to attach a car tracker to your car and connect the device to your phone, and then you can monitor your car's whereabouts from your phone screen.
Find Your Location
Car makes it easier for us to move from place to place very quickly and easily, but only to places we know. Hence, we are often only limited by our knowledge of locations and how to find them. Well, you can wave those limitations goodbye as you can now use your phone to find any location from your car.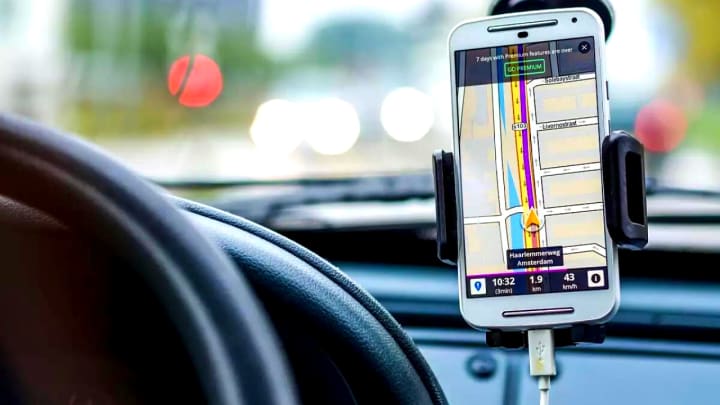 You can also use it to find your location when you are lost and can't find your way. This technology is made possible with the global positioning system (GPS), which uses satellites to calculate distance and location.
Make Calls
Calls are the essential features of mobile phones. Still, it is often not allowed in cars because of the distraction it causes, which is expected considering how difficult it can be to divide your attention on the road.
But with new and exciting features in modern cars, you can connect your phone to your car speaker and answer calls quickly without taking your eyes off the road. With the new and improved voice recognition, you can do as much as initiate a call on your smartphone phone without looking at it.
Connect to the Internet
Wi-Fi has become a widespread technology and is now featured on more devices. Modern cars now come with built-in Wi-Fi connectivity that powers several modern car features that require an internet connection.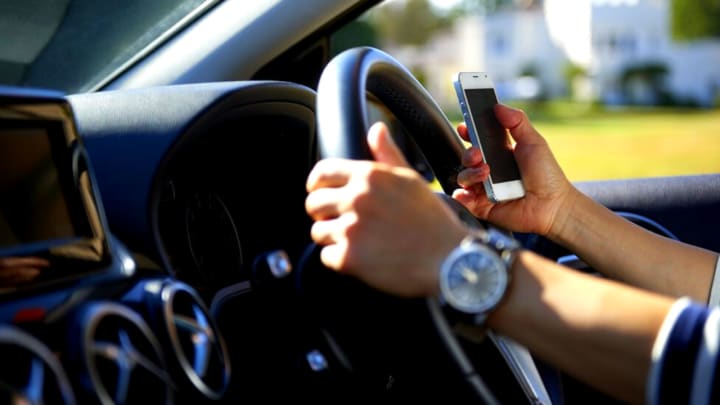 What's more? You can connect your smart devices to this connection and browse the internet freely in your car. Therefore, you can connect your smartphone to your car and complete assignments freely from your car.
Car Diagnostics
Unfortunately, cars can often develop faults on the road. There are many possible problems your car can develop, and it is often difficult to reverse these problems without taking your car to a garage or mechanic's workshop. This can be stressful and time-consuming, especially when you don't know what part is affected.
Today, you can quickly run an on-board diagnosis to figure out the fault in your car without visiting a repair shop. You only have to scan your car, and the diagnostics will be displayed on your smartphone.
Get Driving Feedback
This is another feature that is especially useful for novices and amateur drivers. It involves connecting your device to your vehicle, and a mobile phone application will give you feedback on your driving skills by calculating your speed and control.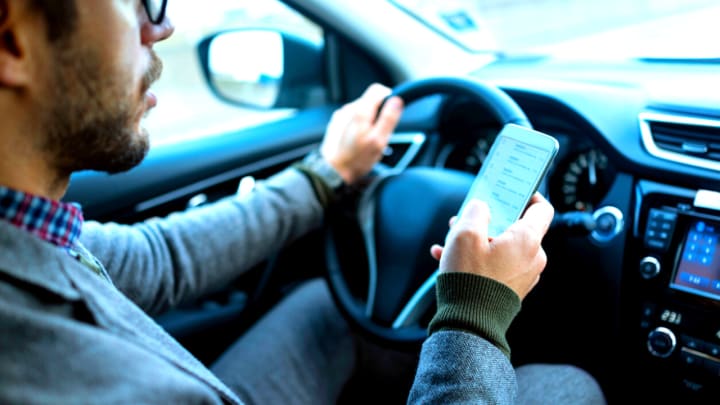 This way, you can easily keep track of your development to know how much progress you are making. Experts can also use this feature to ensure their driving skills are still as sharp as they need to be.
Access Dashcam Footage
One exceptional car accessory that has proven useful and effective is the dashcam. It is s video recording device placed on dashboards to record the road in front. It often comes in handy in accidents and traffic situations where you must prove your innocence.
It can also be used to find car thieves and traffic offenders. It often saves recorded footage on a memory card. You can use your smartphone to read the memory card and access the saved footage.
Conclusion
Smartphones are advanced telephones that can be used for many purposes. It has many benefits, including the fact that it can help upgrade your car use.
With the help of car accessories, you can connect your phone to your vehicle to maximize its uses. This article has highlighted the top 10 things people do in their cars with their phones.
tech
About the author
Reader insights
Be the first to share your insights about this piece.
Add your insights