Top 10 Most Popular Online Games
Top 10 Most Popular Online Games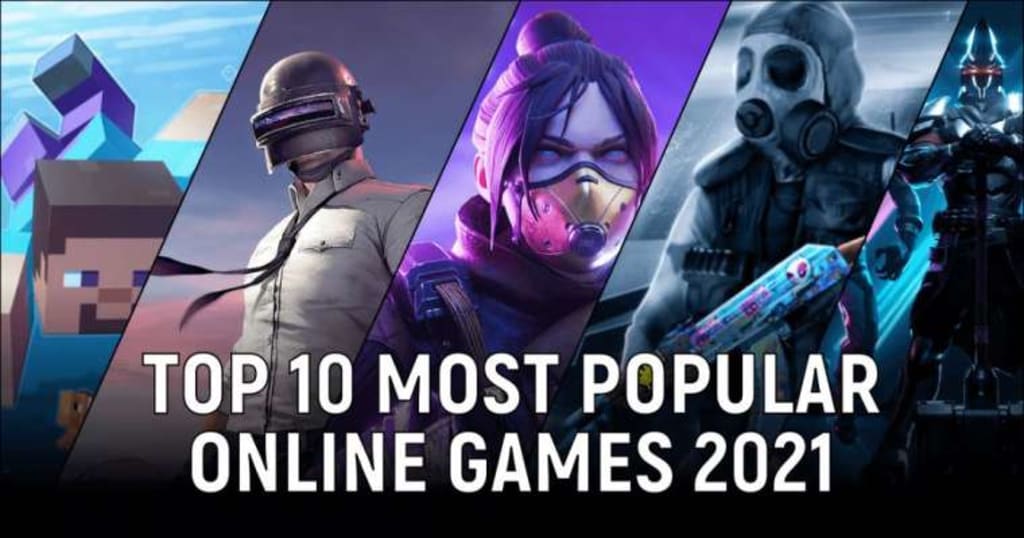 **Popular Online Games**
People spend half their time in front of electronic devices, and most people play online games using the Internet or other available computer networks. Many games have different options and require the latest technology to play the game.
**1) PUBG**
This is the most popular online game in 2022. PUBG has ignited the internet and over time there are more players than expected. PUBG is actually based on Armor and H1Z1. This game can spoil up to 99 players at the same time.
This game is very popular due to the graphics and the actual situation where maps and missions are assigned to more enemies in the bush. The player wins the game by overcoming the situation and killing all the hidden enemies.
**2) Call of Duty**
If you are looking for a playable internet game that is really addicting, you should check out the mobile version of the iconic Call of Duty. This free first-person shooter was developed by TiMi Studios in collaboration with Activision, and since its first release, it has caused a great deal of turmoil in the gaming industry.
And now, the game has over 15 million active monthly members worldwide. Within just a year of its first release in October 2019, the game has reached approximately 270 million active downloads. In the meantime, the game has made a total of about $ 480 million in revenue.
3) Counter Strike : Global Offensive
This is a goal-oriented multiplayer first-person shooter video game and the fourth game in the Counterstrike franchise. It can be played both online and offline. The game consists of two teams, a terrorist and a counter-terrorist. Both sides aim to eliminate other missions and complete separate missions. The goal of terrorists is to set up bombs and secure a place to house hostages.
In contrast, anti-terrorists need to block the placement of weapons or dismantle the weapons to rescue the hostages. At the end of each round, players will be rewarded based on performance in the form of in-game currency. It can be used for other weapons and utilities in the next round. Winning a round makes more money than losing.
Achieving the goal will give you a cash bonus and non-cooperative actions such as killing your teammates will be a penalty. Professional competitions, such as tournaments with prize pools, are also held in collaboration with third-party organizations and valves.
4) Fortnite
There is no shortage of battle royale games with 100 players, but even in this crowded genre, Fort Night Battle Royale stands out for its vibrant colors and outstanding freeform construction system. Fortnite Battle Royale is a free-to-play massively multiplayer online battle royale video game, arguably the most popular among top online gamers with around 5 million concurrent players. This is a free strategic action survival game with 100 players in first place.
Players can fight alone (solo), additional players (duo), or groups of 3 or up to 4 players (squad). As the game progresses, the playable area of ​​the island gradually shrinks, giving players less room to interact. The only remaining player or team alive wins the game.
The main feature that sets it apart from other games of the same genre is the building elements of the game that allow players to build walls, obstacles, or other structures from the resources they collect. It's available in three different mode versions: Fortnite: Save the World, Fortnite Battle Royale, and Fortnite Creative.
5) Minecraft
The best-selling video game ever developed and published by Mojang. This is a purposeless 3D sandbox game that gives users complete freedom and can do whatever they want. There are both first-person and third-person perspectives.
The core game revolves around the survival and construction of the campus and the full authority to take over animals, people, buildings and food. Players can pick up 3D blocks (made of soil, water, lava, stones, tree trunks, etc.) and make things from them. Users can also create electrical circuits and logic gates to form more complex systems.
Reader insights
Be the first to share your insights about this piece.
Add your insights