Top 10 Delicious Keto Recipes for Weight Loss - Your Ultimate Guide to the Keto Diet
Discover the Best Keto-Friendly Meals to Help You Lose Weight and Stay Healthy - A Comprehensive Guide to the Keto Diet
The ketogenic diet, or keto diet, is a low-carb, high-fat diet that has been growing in popularity over the past few years. This diet is effective in helping people lose weight, reduce inflammation, and improve overall health markers. If you're following the keto diet, you may be looking for delicious and satisfying recipes to help you stay on track. In this post, we'll share the top 10 keto recipes for weight loss that you can enjoy while sticking to your keto plan.
Keto Cheeseburger Casserole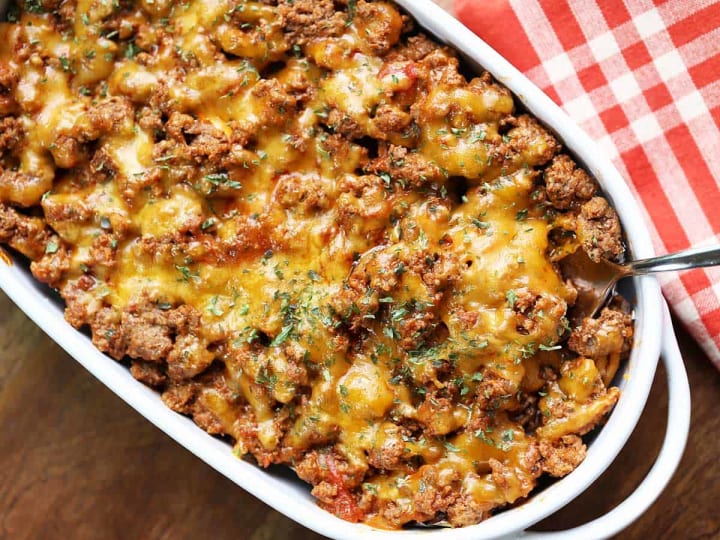 This keto cheeseburger casserole is a perfect meal for a busy weeknight. Made with ground beef, cheese, and a few other keto-friendly ingredients, it is satisfying and flavorful. You can even prepare it in advance and reheat it for a quick and easy meal.
Keto Cauliflower Fried Rice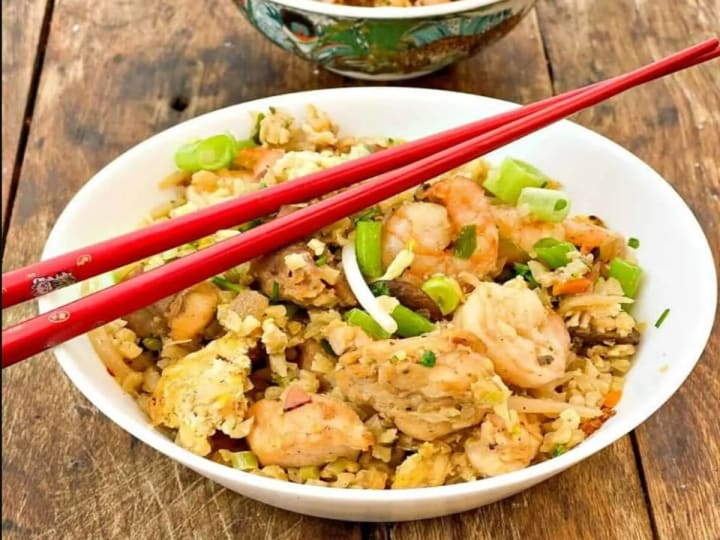 Fried rice is a favorite of many people, but it is loaded with carbs from the rice. This keto cauliflower fried rice recipe replaces the rice with cauliflower, making it a low-carb and tasty alternative. Add in some shrimp, chicken, or beef for a complete meal.
Keto Baked Salmon
Salmon is a great source of omega-3 fatty acids and protein, making it an ideal food for the keto diet. This keto-baked salmon recipe is simple and easy to make, and it's full of flavor from garlic, lemon, and herbs. Serve it with some roasted vegetables or a side salad for a complete meal.
Keto Pizza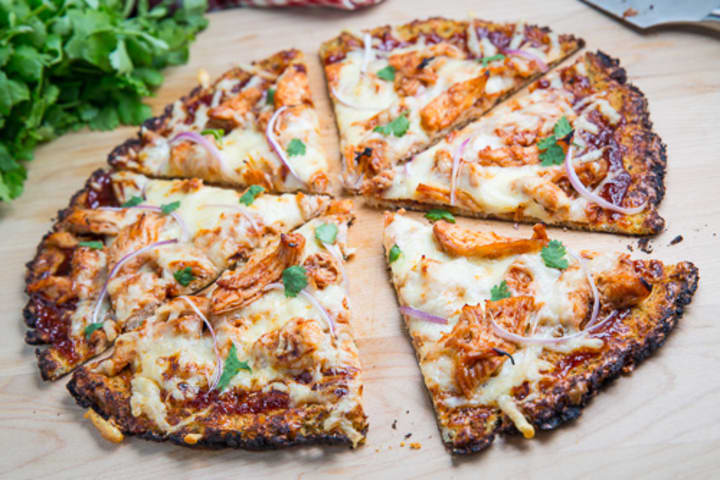 Pizza is a favorite food for many people, but it's typically loaded with carbs from the crust. This keto pizza recipe uses a cauliflower crust and low-carb toppings to create a delicious and satisfying pizza that won't kick you out of ketosis. Customize it with your favorite toppings for a pizza that's all your own.
Keto Chicken Alfredo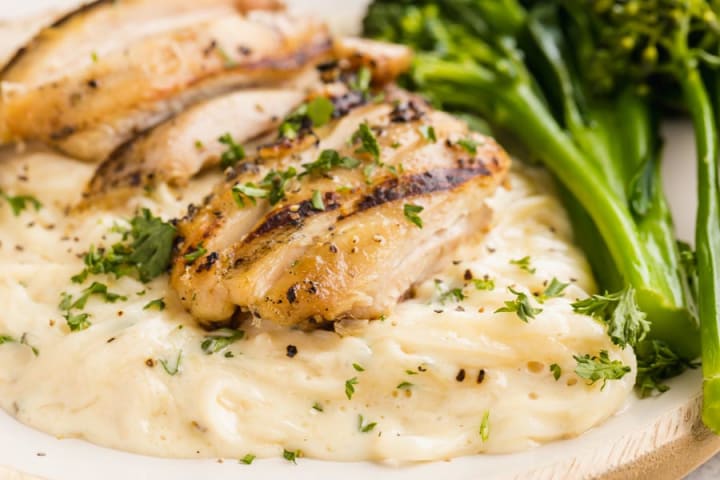 Creamy and indulgent, chicken alfredo is a classic dish that many people love. This keto chicken alfredo recipe replaces the traditional pasta with zucchini noodles, or zoodles, for a low-carb alternative. The chicken is cooked in a creamy alfredo sauce that's made with heavy cream, butter, and parmesan cheese.
Keto Tacos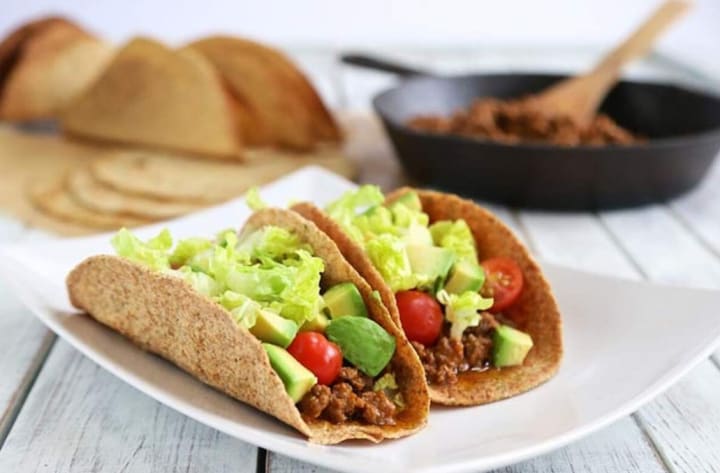 Who says you can't enjoy Mexican food on the keto diet? These keto tacos use lettuce leaves instead of tortillas, and the filling is made with seasoned ground beef, cheese, and avocado. Top it off with some salsa and sour cream for a satisfying and delicious meal.
Keto Buffalo Chicken Dip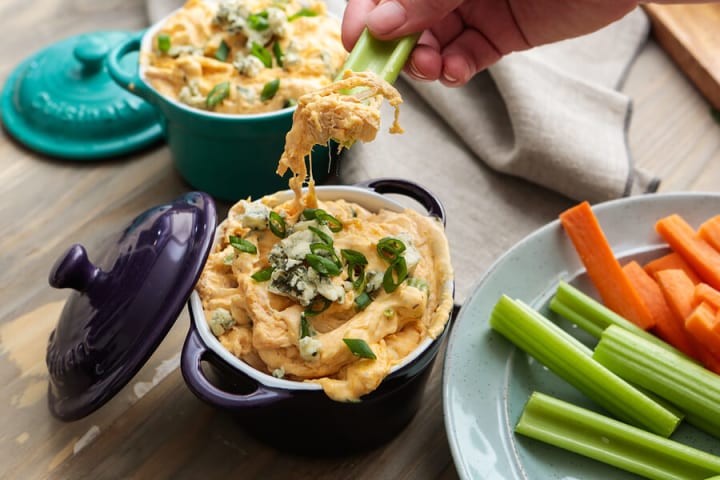 Looking for a keto-friendly appetizer to serve at your next party or gathering? This keto buffalo chicken dip is a crowd-pleaser that's easy to make and full of flavor. Made with shredded chicken, cream cheese, and hot sauce, it's a great option for a snack or appetizer.
Keto Meatballs
Meatballs are versatile dishes that can be served in a variety of ways. These keto meatballs are made with ground beef, almond flour, and parmesan cheese for a low-carb and flavorful alternative. Serve them with zoodles or cauliflower rice for a complete meal.
Keto Lemon Bars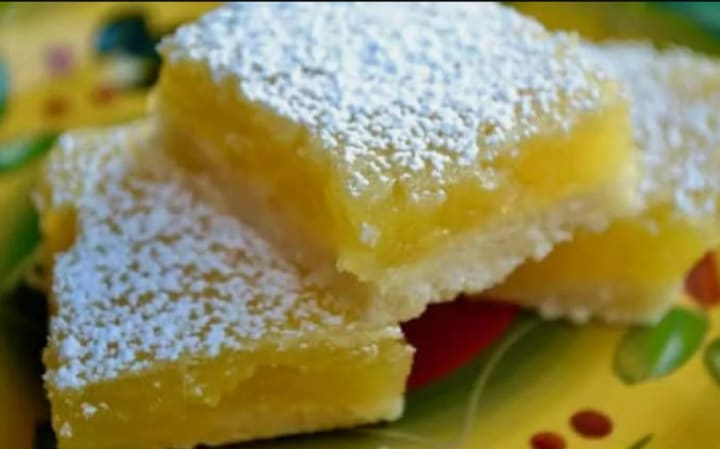 Just because you're on a keto diet doesn't mean you have to give up desserts. These keto lemon bars are a sweet and tangy treat that will satisfy your sweet tooth without kicking you out of ketosis. Made with almond flour, butter, and lemon juice, they're a perfect dessert for a special occasion or a weeknight treat.
Keto Breakfast Sandwich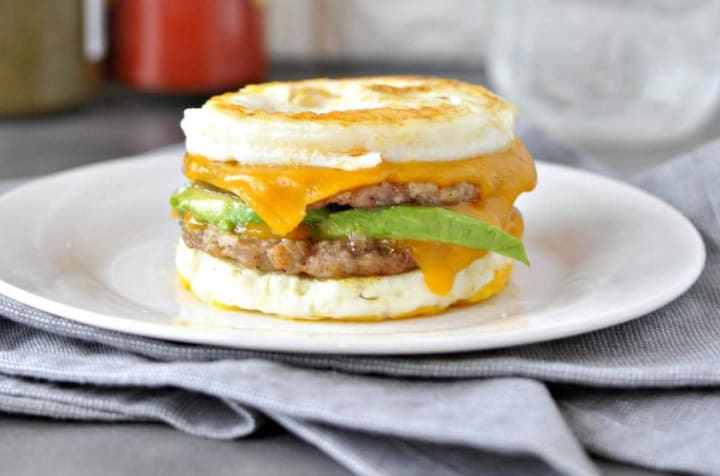 Starting your day off with a keto-friendly breakfast can set you up for success for the rest of the day. This keto breakfast sandwich uses a chaffle as the bun, and the filling is made with bacon, egg, and cheese for a delicious and satisfying breakfast that's low in carbs.
In conclusion, the keto diet can be a great way to lose weight and improve your health. With these top 10 keto recipes for weight loss, you can enjoy delicious and satisfying meals while sticking to your keto plan. By optimizing your post for SEO, you can help your content rank higher in search engine results and attract more readers to your site. Don't forget to offer a free resource to your readers, like the Essential Keto Cookbook, to help them on their keto journey.
About the Creator
I'm Gene Mitchell, a freelance writer and blogger passionate about sharing my travel, tech and lifestyle insights through engaging storytelling.
Reader insights
Be the first to share your insights about this piece.
Add your insights