Tips to keep Scaffolding secure
As construction continues to grow, keep ahead of the curve and keep your staff safe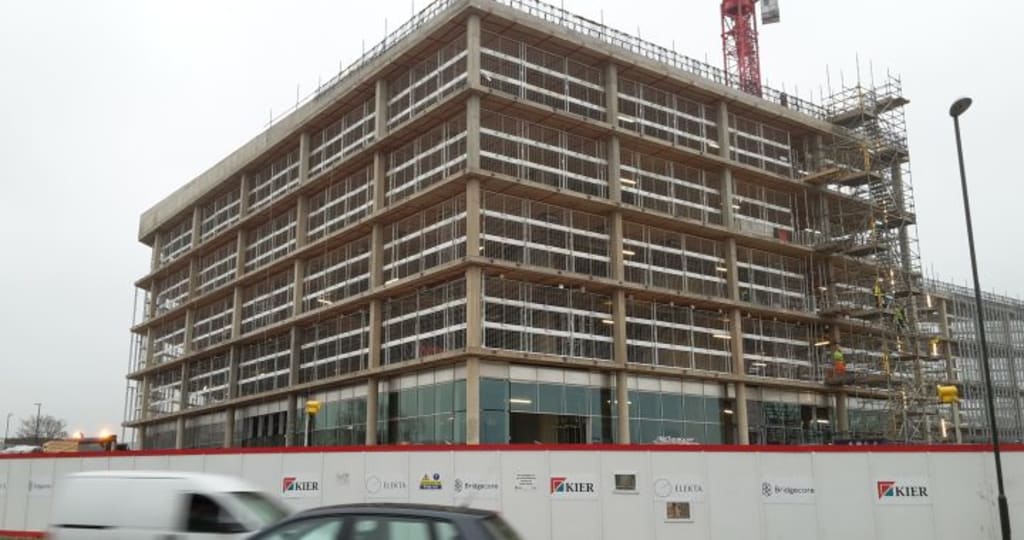 Modern scaffolding is everywhere as building projects become larger and more frequent throughout towns and cities. Jobs are also becoming more complex and the height of scaffolding often requires strict safety measures to be put in place. What are some of the best tips to make scaffolding as secure as possible and keep your staff safe? Whether these be behavioural, structural or personal, there are things you can do to keep yourself as safe as possible and things you can think about to keep others safe and prevent accidents before they occur. These range from proper PPE to temporary edge protection. A construction site can be a complex and dangerous place with often changing weather conditions so keeping your structure as secure as you can goes along to keeping risk down and making sure your staff are safe.
Be wary of potential hazards - This is a fairly obvious one but it needs to be said because we all can overlook the danger hazards present until it occurs. It can also be difficult to know what potential hazards can be on a site and how to identify them. From obvious examples like stray tools and wires to poor weather conditions and slippery surfaces, it pays to make sure everything is kept tidy and that you are aware of any dangerous areas on the structure.
Secure and maintain the scaffolding - By this, it means to keep the structure away from heavy equipment and any vehicles when possible as well as keeping up regular safety checks and making sure any maintenance is done in an efficient and professional manner. You can avoid any potential for vehicles or heavy equipment toppling over the scaffolding by giving enough clearance and providing barriers around the structure. Safety checks should be carried out throughout the assembly process and then throughout the usage of the scaffolding. This is to ensure that it isn't damaged or faulty at any stage and to maintain the best possible security for the workers.
Temporary Edge Protection - On a structure like scaffolding, edge protection is vital to the safety of the workers from either falling off the structure or from materials falling from a height. When working at height, edge protection systems can keep you safe and provide an extra balancing tool in tricky conditions as mentioned above. If you would like to learn more about temporary scaffolding edge protection, you can read about it here : https://www.rapideps.com/blog/2020/01/30/what-is-edge-protection/
Personal protective equipment (PPE) - PPE is a lifesaver on a construction site and it must be worn at all times. This includes a hard hat, gloves, non-slip or safety footwear and high visibility clothing. There are also other examples such as eye protection, respiratory protection equipment (RPE) and safety harnesses that should be worn when necessary and you should be instructed to wear them by a safety officer or by the site supervisor when needed. Wearing these provides you with an extra layer of protection that can be the difference between a job being done safely and serious injury. If you are unsure of what PPE is required for a specific job, you need to ask the site supervisor before proceeding with the work or stepping on site.
There are some tips and security measures that you should be aware of and should be following next time you are on-site. Not only will they keep you safe but they will also keep your colleagues safe and allow you to get the job done efficiently. If you would like to learn more about anything discussed, you can find links below to useful resources on temporary edge protection, PPE and more.
Links
https://www.rapideps.com/our-news/
https://www.labc.co.uk/news/scaffold-safety-how-avoid-scaffolding-accidents
https://www.legislation.gov.uk/uksi/2005/735/contents/made
Reader insights
Be the first to share your insights about this piece.
Add your insights