Things Everyone Should Know About Tattoos!
All about Tattoos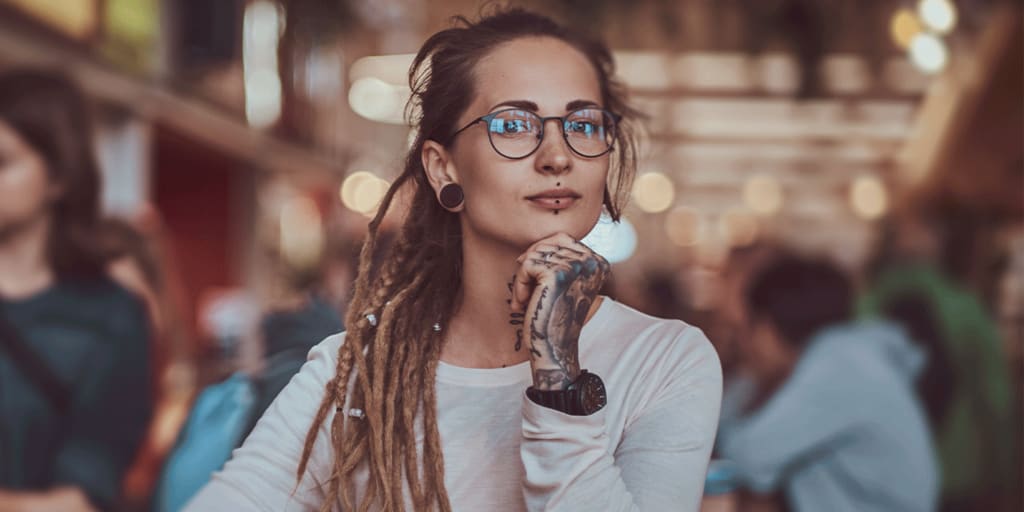 One of the most prominent parts of human life is fashion. Everyone strives to look their best. Your confidence will increase if you present a favorable image to others. Famous people serve as role models for their fans. Fans frequently imitate celebrities' fashion choices.
The most well-liked feature of a popular athlete or film star is their tattoos. Celebrities adore getting tattoos, especially the big-name actors in blockbuster films.
What You Should Know About Getting a Tattoo
If you're thinking about getting a tattoo, remember that it will become an indelible part of your skin. Tattoos are a permanent feature unless you later decide to have them removed since they are made by embedding permanent ink beneath the skin. Surgery is required to remove a tattoo, which is pricy and has hazards of its own.
There are many things you should know before getting a tattoo. Your tattoo artist will explain the important points about the process during the consultation. You can decide on placement and pricing by showcasing any photographs you've saved for inspiration.
● It's never simple to choose a tattoo design, especially before getting your first one. Finding the ideal design and artist is extremely crucial.
● Make sure you're 100% sure about the design and details of your tattoo before permanently marking it on your body.
● It will be immensely beneficial for your artist to understand your concept if you provide reference photographs.
● Prior to going to the tattoo shop, make sure to get a good night's rest, refrain from drinking the night before, stay hydrated, and eat something.
● There are plenty of tattoo lovers that's why tattoo parlors hardly go out of business. It's imperative that you book your appointment a few days in advance.
You will have to pay for a striking back tattoo. A tattoo artist may bill by the task or by the number of hours worked. Most tattoo artists have minimum prices, so you should check to be sure you aren't deceiving yourself by selecting the tiniest design.
Research Your Tattoo Parlor Well
Before getting a tattoo, it's a good idea to do some research about the tattoo design studio. How long has the company been in operation? What do their past clients say about them (check their Google reviews)? Who do your friends recommend, and how was their experience, if they have tattoos as well?
Before deciding to have your tattoos inked, it is vitally crucial to follow up with references and gather as much of information as you can.
Find out which tattoo shops have a good track record of keeping their equipment clean. This is the most crucial factor to take into account when getting a tattoo because there is no assurance that the equipment will be kept clean or maintained if the shop is not licensed or the tattoo artist is not a qualified professional.
A license isn't necessary, but your tattoo artist must be experienced and skilled at his or her job.
Book an Appointment with a Tattoo Artist
Tattoos are colorful and may be an expression of art. They frequently depict someone's lifestyle, the name of their spouse, or another emotion. People get tattoos for many reasons.
They are influenced by social media personalities, want to be a part of a certain group, have very much fashion interest, and want to showcase their love for their country or someone they truly miss or loved. Although they may not last forever they're hard to be eradicated.
Though many people can and do successfully remove tattoos, there's no actual assurance that these techniques will always be effective. So your decision to get a tattoo should be conscious and motivated by a particular reason.
We at Ink Me Toronto, provide customized and unique tattoo designs. We offer free consultations in order to give you a great tattoo experience and to allow our artists to create something that you will be happy to have for the rest of your life.
If you've got a design in mind, let's discuss it with one of our professional artists. It's best to let your artist know your thoughts and what kind of tattoo style you want to adopt. Make sure you book an appointment in advance so that you don't have to wait.
Reader insights
Be the first to share your insights about this piece.
Add your insights