How to Prepare For Your First Back Tattoo
Step-to-Step Guide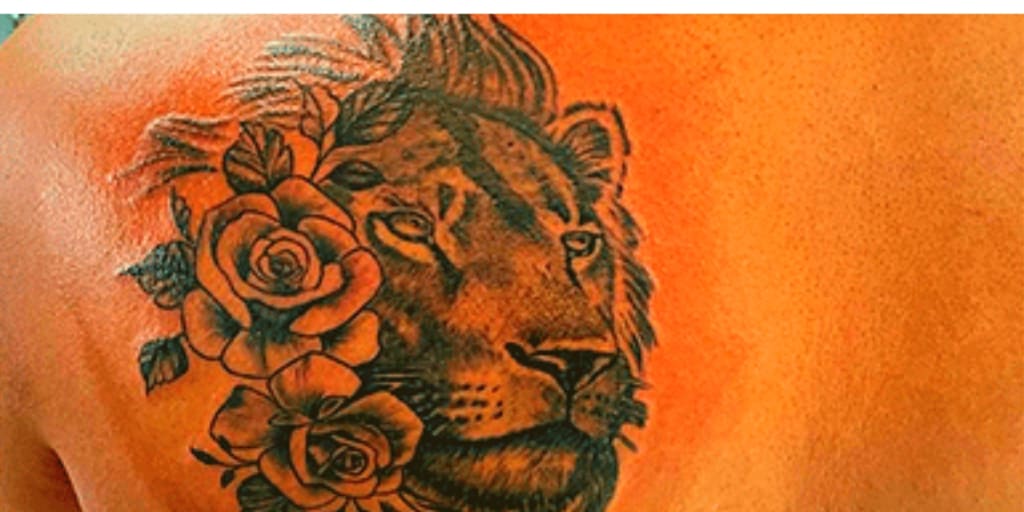 tattoo on a back
It's a big deal to get your first tattoo. A tattoo is a permanent decision that's difficult to reverse, regardless of how much thinking you put into it, whether you got one on a whim or after years of consideration.
When getting a tattoo for the first time or any tattoo, you should always make sure to go to the best tattoo parlor and artist because the quality of the job is crucial.
Many people who suddenly decide they want a tattoo to walk into any tattoo shop without even thinking about it. Sometimes they receive the tattoo just the way they wanted, and other times they don't.
Things To Keep In Mind Before Getting Your First Tattoo:
It can be challenging to select the one that is perfect for you because there are so many incredible designs and artists. Make sure that everything was completed exactly as you had intended and that you were making informed decisions about your first tattoo.
1. Look for Inspiration
Before entering a tattoo parlor, it's helpful to have a general idea of what you want your tattoo to look like. Bring a good amount of reference materials for your tattoo artist to draw inspiration from, and do your research on tattoo ideas beforehand. If you want a portrait tattoo, these can be actual images.
2. Choose the Artist Wisely
Don't get your first tattoo from just anyone. Do your research and select a reputable tattoo parlor that is renowned for its skilled tattoo artists, strict sanitation procedures, and welcoming environment where you will feel at ease throughout the entire procedure.
Good tattoo artist specialists who can design and execute a tattoo that looks amazing and lasts a long time are very significant.
3. Don't Rush
Getting your first tattoo is a pretty thrilling experience. You always get enthusiastic after choosing the design you want, and it may be quite difficult to wait until this decision has been made.
However, you shouldn't rush into getting yourself tattooed because it is a lifetime endeavor. Why not take your time, consider your options carefully, and then decide?
4. Explore Your Options
Don't pick the first site you visit; instead, have a look around. Look at other stores and artists' work, do some research online, and ask around. Find the best possibilities and determine whether they offer a pleasant environment and quality services.
Look at the creations and designs of artists. Check the costs to see if it works out in your favor. Look for the greatest options at all times.
5. Be Open
Tell the artist exactly what you are seeking while being honest and upfront in your communication. Until you discuss your ideas with the artist, they won't know.
Find a tattoo artist who is approachable and willing to talk to you. During the art-making process, be sure that you and your artist are on the same page.
6. Consider Positioning
There are other factors to consider when choosing a location for a tattoo than just visibility. If you want your first tattoo to look good, size and placement are crucial. Trust your tattoo artist to guide you in choosing the optimal location for the tattoo you have in mind so it won't shrink or stretch over time.
7. Be Comfortable
Wear clothing that will make it simple to get to the area of your body that needs a tattoo. In this case, avoid wearing skinny jeans if you are having a tattoo on your leg. Wear something you'll feel comfortable in for a couple of hours if you're having a large tattoo.
8. Ask Around
The best walk-in shop can often be determined by asking your friends for recommendations. Any of your buddies who have already gotten a tattoo can share his/her positive or negative experiences with you.
They can provide you with recommendations for the top tattoo shops and can also divulge any negative experiences they may have had. Ask around, not only your pals but also anyone with tattoo experience. Asking around might be a fantastic way to find a reputable tattoo parlor.
It might be difficult to choose the best tattoo artist because there are so many factors to take into account, including the design, store, artist, and the type of ink you want to use. Therefore, be sure to go through the process before making the major decision. Book your appointment with Ink Me Toronto to have the best first tattoo experience in Toronto.
Reader insights
Be the first to share your insights about this piece.
Add your insights