Looking For A Good Tattoo And Piercing Shop In Brampton & Toronto?
Some tips you can look into before getting a tattoo or pierced.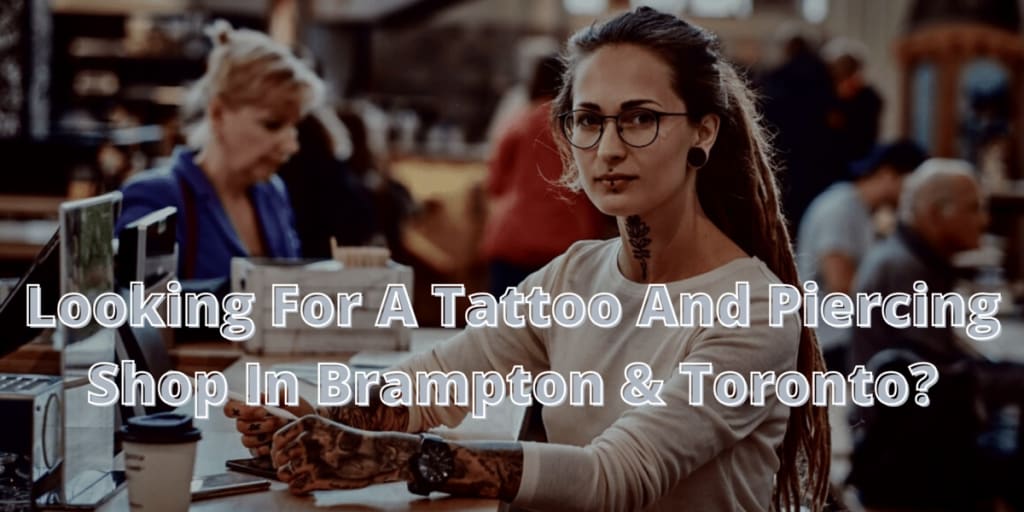 tattoo and piercing in Toronto and Brampton
Everybody wishes to get their first tattoo or piercing just the way dreamed and they make sure to get it from the best tattoo/piercing shop in Toronto and artist as the best work must be done. A lot of people get a sudden desire to get a tattoo and without even thinking about it enter any tattoo shop in Toronto, sometimes they get the tattoo just the way they wanted and sometimes it leads to a waste of money, time and skin.
Tips To Look For Before Choosing The Right Tattoo Shop:
With so many options being present in front of you, it gets a little hard to choose the best options. There are some important tips you need to keep in mind before choosing the right tattoo shop in Toronto.
1. Do Not Hurry
Getting a tattoo or piercing is a really exciting thing whether you are a beginner or just another new art, you always get excited after deciding the art you want and it becomes really hard to hold back once you have made up your mind.
But it's not something you should get in just by thinking once; getting your body designed is a big decision as it stays for a lifetime. So take some time, think accordingly and then make your decision.
2. Look Around
Look around; don't choose the first place you went to. Check out other shops, and artists' work, Google it and ask around. Look for the best options, and see if they have a good environment and services. Take a look into artists' work and designs. Also, check the prices.
3. Survey the Work
Whenever you feel like getting a tattoo or piercing you always want the best work to be done, so when choosing the tattoo or piercing shop and artists think wisely and have a detailed look at an artist's portfolio.
Don't get flattered by just taking one look at the design. Take a deep look at the work if they are smooth or not, lines should be bold. Examine every work properly.
4. Share Your Ideas
Always be open while you try to communicate with the artist, tell him/her exactly what thoughts you are having regarding the design and what kind of art you looking for.
An artist won't be able to give the best work until you share your thoughts with him/her. Look for an artist who is friendly and open to communicating with you.
Make sure that both of you are having the same opinions and are on the same page regarding the design.
5. Ask Your Friends
Talking to your close ones or friends can be a big help when choosing the best walk-in shop in Toronto. You can ask around any of your friends who have had a tattoo or piercing experience before to share his/her experience with you both good and bad.
They can be a big help to find the best tattoo or piercing shops in Toronto for you, and if they had any unfriendly experience they can share that too. You can ask them about the mistakes they did and make sure you don't do that.
Ask around, not just your friends but anybody who has had any experience with tattoos. Asking around can be a big help and an amazing source to find a good tattoo shop.
6. Search Online
Another great option is searching online, it is the best option for finding the best tattoo/piercing shop in Toronto. It provides options more than you can ask for with deep and extra information.
You can get a detailed look at the studio and its artists. It also lets you know the artists' background information, you can know about their experience, talent, work and a lot more.
Choosing the right tattoo and piercing shop is not an easy task, there are many things you need to keep in mind while considering the decision of the art, shop, artist and the kind of ink or material you want to use.

So before making your final big decision, make sure you have gone through every detail while choosing the right tattoo shop in Toronto.
Reader insights
Be the first to share your insights about this piece.
Add your insights