The Nutritional Powerhouse: Uncovering the Facts About Tomatoes
Learn Nutritional Facts About Tomatoes
Nutritional Facts About Tomatoes
Tomatoes are an important part of a lot of our favorite dishes. We often forget how juicy they are, whether cut up in a salad or blended into a sauce. But did you know this simple fruit is also a great source of vitamins and minerals? Tomatoes are full of important vitamins and minerals and have been linked to a number of health benefits. The nutritional facts about tomatoes are important to keep in mind. They can help prevent heart disease and keep your skin healthy. In this article, we'll examine the facts and discuss the many ways this fruit can be used.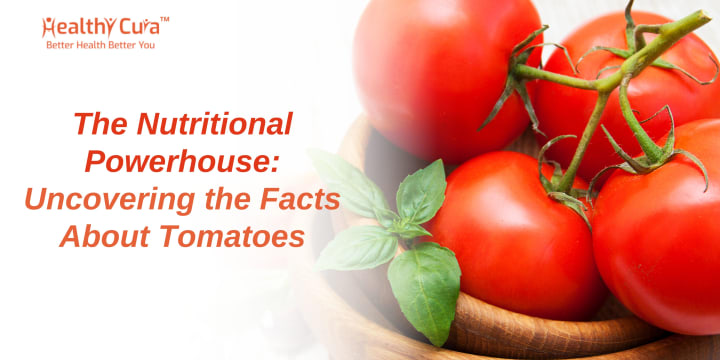 Did you know that eating tomatoes can protect your skin from sun damage? Lycopene, a powerful antioxidant found in tomatoes, has been shown to reduce UV light's damage to the skin. Even though it's still important to use sunscreen and stay out of the sun, eating more tomatoes can help protect your skin in another way.
Nutritional Values of Tomatoes
Here is the tomato nutritional information. According to the USDA, 100 grams of ripe red tomatoes contain the following:
Calorie count: 18
Fat: <1 gramme
Cholesterol level: 0 mg
5 milligrams sodium
3.89 g carbohydrates
1.20-gram fiber
One gram of protein
Tomatoes are low in calories and high in nutrients such as vitamin C and potassium. They're also high in antioxidants, including lycopene, which gives tomatoes their distinctive color and has been linked to various health advantages, including a lower risk of heart disease and certain cancers.
Nutrition
One entire tomato contains the following nutrients:
22.5 calories
4.86g carbohydrates
Fat: 0.25g
1.1g protein
Vitamin C: 17.1mg, representing 19% of the recommended value
Potassium: 296mg (6% of daily value).
9.88mcg of vitamin K, or 8% of the recommended value
Folate: 18.8mcg, or 4.7% of the RDA
Tomatoes include vitamin C, an antioxidant that benefits the skin, bones, and connective tissue. It also improves healing and aids iron absorption in the body.
Potassium is a mineral that the body requires to produce proteins, including muscle, to break down and use carbohydrates, and to control heart rhythm and pH balance.
Folate aids in the production of DNA, the building block of the human body. It also aids in the formation of red blood cells, which helps to avoid anemia, and it collaborates with vitamins B12 and C to help the body break down, utilize, and generate new proteins and tissues.
Tomatoes in other forms, such as juice, sauce, or paste, have different nutritional values than whole, fresh tomatoes. Examine nutrition labels to determine calorie and nutrient content. Also, read ingredient lists to discover potential additions such as sodium or sugar.
Skin Advantages of Tomatoes
It Gets Rid of Dead Cells
There are numerous tomato skin benefits. When you use tomatoes regularly, they can aid in removing dead skin cells from the skin. This is because tomatoes contain several enzymes that act as natural exfoliators.
Note: Tomatoes contain acids; however, they are gentle on the skin and can be used safely, even with sensitive skin.
Acne Treatment
Vitamins C, A, and K are abundant in tomatoes. It is also acidic, which helps to preserve the skin's pH while deep washing it.
It Aids In The Tightening of Pores
When the pores open, they draw a variety of contaminants such as dirt, bacteria, and so on. Tomato is a natural component that helps to tighten pores.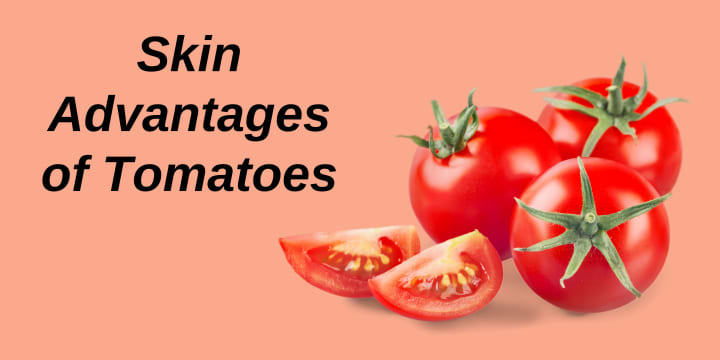 What Did You Know?
Combine a few drops of lemon juice and a teaspoon of tomato juice. Mix thoroughly and apply to your face. Let it for 5-10 minutes before rinsing thoroughly. This will assist in tightening the pores on your skin.
Tomato Facial Application Side Effects
If you get irritation after applying tomato to your face, discontinue use immediately.
If you see any redness, peeling, or skin irritation after using tomato, discontinue use and see a dermatologist.
Tomatoes might induce a burning feeling if you already have skin rashes.
Conclusion
Now you know the nutritional facts about tomatoes. They are high in antioxidants and vitamins, and when applied to the skin regularly, they provide numerous tomato skin benefits. It is acidic, so it should be used sparingly. However, if you experience discomfort after using tomatoes, you should see your dermatologist immediately.
To learn more about health-related blogs, you can check out Healthy Cura's official website. Healthy Cura provides numerous health blogs for the general public to read in an understandable way. Visit our website to check out blogs.
About the Creator
Healthy Cura is the Health & Wellness website. We provides numerous health blogs for the general public to read in an understandable way. We are dedicated to providing our viewers with quality information on various health problems.
Reader insights
Be the first to share your insights about this piece.
Add your insights