The Best Time to Visit Ladakh: Weather, Festivals and Seasonal Highlights
Time to Visit Ladakh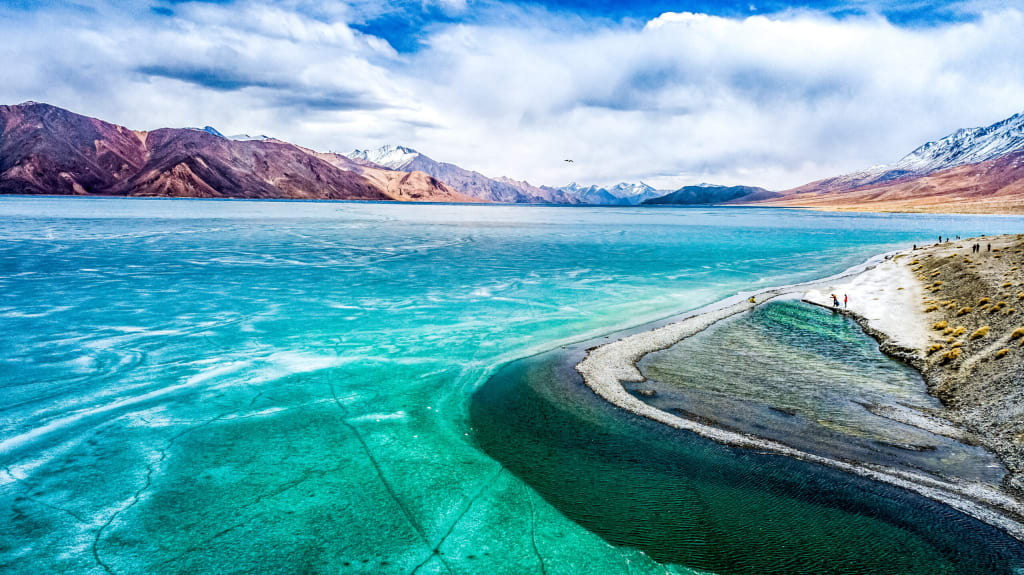 Introduction
Are you planning a trip to Ladakh but wondering when is the best time to visit? Look no further! Ladakh, also known as the Land of High Passes, is a unique destination with breathtaking landscapes and vibrant cultural experiences. However, due to its high altitude and extreme weather conditions, choosing the right season can make or break your trip. In this blog post, we'll explore everything you need to know about the best time to visit Ladakh - from weather patterns and festivals to seasonal highlights that will leave you mesmerized. So sit back, relax, and let's dive in!
The Best Time to Visit Ladakh: Weather, Festivals and Seasonal Highlights
When it comes to visiting Ladakh, timing is everything. The best time to visit depends on what you're looking for and what activities you want to do. If you're interested in trekking or exploring the natural beauty of Ladakh, then the summer months from May to September are ideal.
During this time, the weather is mild with temperatures ranging from 15-30°C during the day and dropping down to 0-10°C at night. The clear blue skies make it perfect for sightseeing and capturing some breathtaking photographs.
If experiencing local culture and festivals is your thing, then plan your trip around one of the many festivals that take place throughout the year. Hemis Festival in June/July celebrates Guru Padmasambhava's birth anniversary while Losar (Tibetan New Year) takes place in February/March.
Another great time to visit Ladakh is during winter when snow covers much of the region creating a magical winter wonderland experience. For those who love winter sports such as skiing or ice-skating, this is definitely an exciting season worth considering.
Regardless of when you choose to visit Ladakh, always come prepared with suitable clothing appropriate for that particular season since temperature variations can be extreme in certain parts of Ladakh even within a single day!
When is the best time to visit Ladakh for weather?
Ladakh is known for its extreme weather conditions and a visit to this region requires careful planning. The best time to visit Ladakh for favorable weather conditions would be from June to September when the temperatures are mild, making it easier for visitors to explore the rugged terrain of this region.
The summer months in Ladakh offer pleasant daytime temperatures ranging from 20-30 degrees Celsius, which gradually dip down during nightfall. This makes it an ideal season for trekking, cycling and other outdoor activities that require physical endurance.
Monsoon season (July-August) sees moderate rainfall in Ladakh with occasional landslides disrupting travel plans. However, there are some advantages to visiting during monsoon such as fewer crowds and lush greenery across the valley.
Winters (October - February) can be harsh with sub-zero temperatures and heavy snowfall causing roadblocks on major highways leading into Leh-Ladakh area. These months may not be suitable for everyone but tourists who seek adventure can enjoy skiing, ice-skating or winter treks amidst stunning landscapes.
The best time to visit Ladakh depends on your personal preference and interests but if you want to avoid unpleasant surprises then plan your trip between June-September when the weather is at its best.
What are the main Ladakh festivals?
Ladakh is a cultural hub that celebrates several festivals throughout the year. These festivals are an excellent opportunity for visitors to experience the region's rich culture and traditions. One of the most popular Ladakh festivals is Hemis Festival, which takes place in June or July every year.
During this festival, locals perform traditional dance forms and showcase their unique costumes. Another significant festival celebrated in Ladakh is Losar or Tibetan New Year, which usually falls in February or March. The celebrations involve lighting lamps and burning incense sticks to ward off evil spirits.
Likewise, Phyang Tsedup Festival takes place in August and features performances by monks from different monasteries wearing masks depicting various deities. Additionally, Sindhu Darshan Festival held on the banks of River Indus showcases rich Indian diversity through music and dance performances.
These cultural events offer a glimpse into Ladakh's vibrant culture while providing visitors with an unforgettable experience of local customs and rituals.
What are the seasonal highlights in Ladakh?
Ladakh offers an array of seasonal highlights throughout the year, making it a destination that is worth visiting any time. During spring, from March to May, Ladakh's landscapes come alive with blooming flowers and lush greenery. It's also the perfect season for adventure activities like trekking, river rafting and mountain biking.
Summer in Ladakh lasts from June to September and is considered peak tourist season. The weather is mild during this time making it ideal for sightseeing tours around Leh Palace, Magnetic Hill or Pangong Tso Lake. You can also indulge in cultural experiences by attending local festivals such as Hemis Festival or Ladakh Polo festival.
Autumn in Ladakh spans from October to November when you can witness breathtaking hues of reds and yellows across its landscape. This period marks the beginning of winter when temperatures start to drop rapidly.
Winter starts from December until February where the cold desert transforms into a white wonderland covered with snow creating stunning views all around. Winter sports enthusiasts find solace here with exciting activities like skiing or ice-skating.
Ladakh's diverse terrain promises something unique every season; thus, there isn't really a wrong time for anyone interested in experiencing this beautiful region firsthand!
Conclusion
Ladakh is a unique destination that offers breathtaking landscapes, rich culture and traditions, and an unforgettable experience. The best time to visit depends on what you want to see and do. If you are interested in trekking or adventure sports, the summer months from May to September are ideal. On the other hand, if you want to witness the local festivals or enjoy winter sports like skiing or ice-skating, then December to February is perfect.
Regardless of when you choose to visit Ladakh, be prepared for extreme weather conditions as it can get very cold during winters and quite hot during summers. Also remember that due to its remote location in the Himalayan region of India, travel arrangements should be made well in advance.
Ladakh is a must-visit destination for all nature lovers and adventure seekers alike. With its incredible scenery, unique cultural experiences and friendly locals - there's no better place than this "Land of High Passes". Plan your trip accordingly by keeping these tips in mind and get ready for an awe-inspiring journey!
Reader insights
Be the first to share your insights about this piece.
Add your insights