Surviving January
What to do with the start of a new year...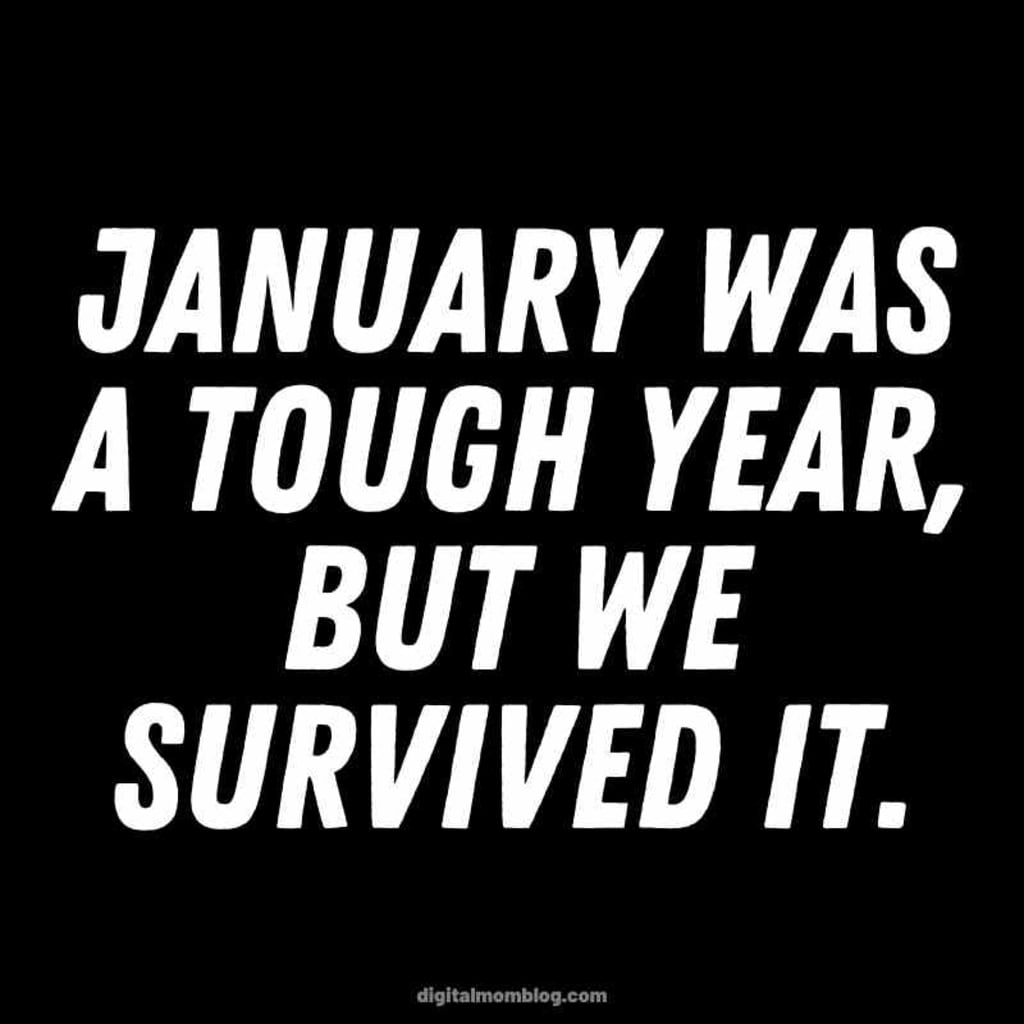 It was and will be...
Another year means another chance, so they say. I am back to working on my schedule of classes at two different schools, and as I write this, I have heard an announcer on the radio warn us of the "January Blahs". This I am very familiar with: those feelings of being run down and restless that hits us at the beginning of the year. The days are still too short; the weather is still too cold; the bills that you thought you could handle keep piling up. I myself spent the holidays with my family in a slightly less-colder part of the country (not really a vacation, despite seeing all those familiar faces and indulging in all that food and drink). So, my thoughts are on how to get through this time of the year sane and stable.
And maybe some of you might like this advice:
1) Do not think about making a resolution. It is all fine and good to want to improve oneself because of the change in years, but it is also a good way to feel miserable when you have reached the end of the month and nothing has changed. Ignore the hype and just take things a day at a time.
2) Don't take things one day at a time! What is wrong with you? That is the kind of thinking that makes you lazy and nonproductive. You have to look at the long run and consider how much time it will take you to reach whatever goals you have in mind. One day at a time…geez…
3) Avoid negative thoughts. Be sure that you are surrounded by people and web pages that provide actual advice that you can use. It will have an influence on the way you conduct your life and how you get things done…or if you get them done.
4) Be honest with yourself. Still want to drop ten pounds? Still want to find the love of your life? Still want to get a better job in the new year? Well, guess what? We all want those things. Get to work and stop reading web pages that claim to have any of the answers you are looking for.
5) See No. 3.
6) Get out of the house. I have found that if I spend too much time indoors wonder about what to do with myself I get nothing done, besides occasionally scribbling into a notebook and then ignoring those wise and profound ideas. A little head-clearing with some fresh air and another perspective. Rather important if you are going to write and imagine your words matter.
7) Stay inside! It's pretty cold out there, and someone else should take care of the snow in the driveway, the dog's demand for a walk, and the endless pile of letters and junk mail that are stressing out your mailbox. All of this will make you aware of how you can rely on yourself and not need to interact with that big bad world.
8) Pay a lot of attention to your money. It is January, you say. No one has any money. That is true, but somehow, we still end up spending it on sales that are designed to clear out any merchandise that did not sell during the holidays. Be very wary of the 50% off tag and the promises of the store they are in. They are very false and very tempting.
9) Pay a lot of attention to something besides money. I have bills, as I am sure that you do, but I still find the time to read, tap out these occasional articles, develop stories, and then find some source of energy to get me through work that begins with a new group of faces in my classrooms, and many new documents on my desk and in my inbox. They need some notice.
10) Do not spend all your time reading lists on particular web sites. Writers sometimes just get desperate and start to scribble and tap away. And what do they know?
Reader insights
Be the first to share your insights about this piece.
Add your insights