Simple Home Improvements to Improve Your Property
Home Improvement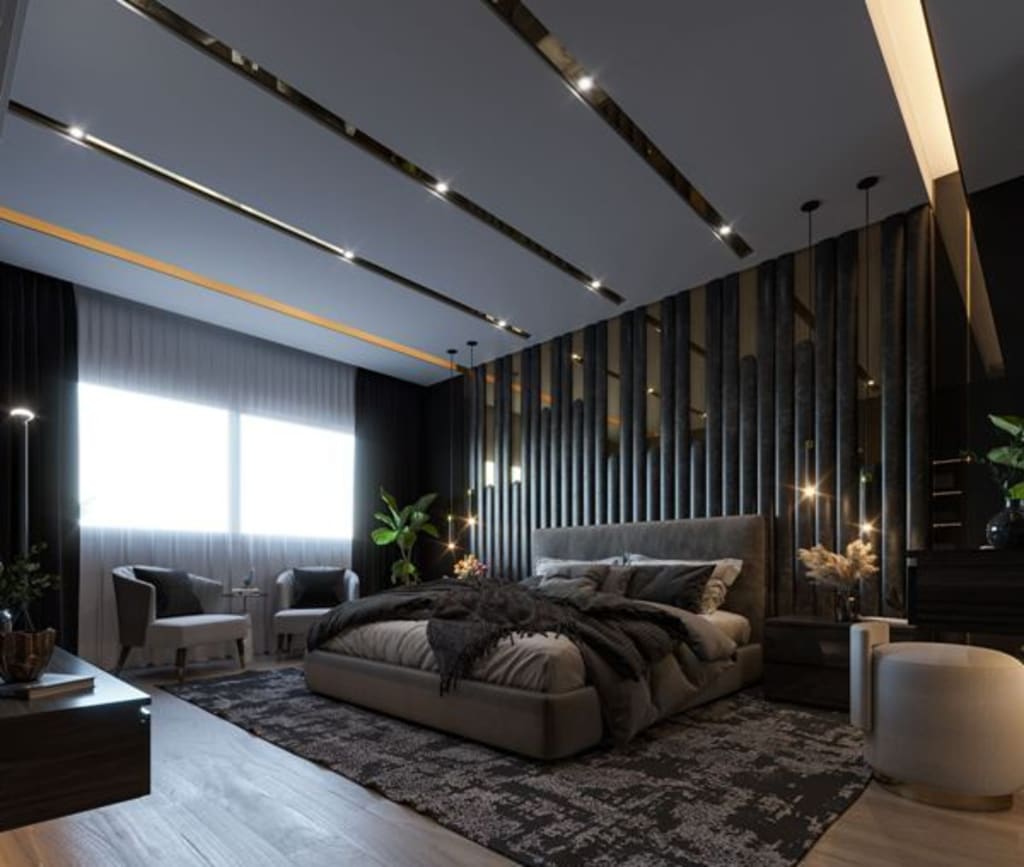 Do you ever want to update the internal decor and aesthetics of your house? You can make significant home improvements that guests will note if you follow these straightforward advice! Any place, whether it be a townhome, apartment, or house, can benefit from these advice!
Place greenery
House plants can significantly enhance a home's interior decor. Combining the features of a house and garden can improve your home's design and introduce you to a new hobby—gardening! You might find that taking care of plants is a fun, stress-relieving pastime. You can occasionally bring home flowers to add colour and freshen up your area if you don't care for keeping a house plant.
For your house, choose timeless decorations!
This entails decorating your house with timeless furniture and accessories rather than following passing trends or fads. A mirror or paintings on the walls, for instance, are timeless pieces of wall decor that can add elegance and warmth to your house.
The condition of your kitchen cabinets is one small home improvement job that can make a big difference in the appearance of your home.
A significant increase can be made by replacing the handles on your drawers, cabinets, and doors. You don't need to employ a contractor for small jobs like this because all you need is a screwdriver and the handles available at your neighbourhood hardware store.
It's crucial to furnish your area with comfort-enhancing features. For instance, lovely throw pillows, blankets, and quilts can improve both the comfort and decor of your room. Additionally, adding rugs to your carpeting can completely change the look of your room. Additionally, it's crucial to include drapes in your window treatments. These serve as privacy barriers and are visually pleasing.
Outdoor spaces!
Maintaining order in your lawn and garden, if you have them, can significantly alter how you feel about your house. On the weekends, maintaining your garden can be entertaining. Additionally, making sure these areas are organised—by adding a shed or organising your garage—can increase your sense of security and happiness in your home.
Creating an outdoor space with a table and chairs where you can enjoy your morning coffee or welcome friends for a cookout on the grill. Make use of your home's exterior as well, rather than just staying inside! For some cover on a sweltering summer day, you can add an awning or even a gazebo to your area.
Decorations in your home
Bright colours have been shown to uplift your attitude and brighten your surroundings. It is possible to add colour tastefully, and doing so will enhance your home design. You can enhance your area by, for instance, using a colourful comforter in your bedroom or colourful accent pillows on your bed.
Refinish the beautiful wood door in your house.
In some places, varnish flakes adhered to the wood; elsewhere, the surface was rough and dried out from exposure to water and sunlight. The same attacks are made against wood entrance doors everywhere, and many of them are discarded in favour of low-maintenance, mass-produced metal and fibreglass substitutes. But with a few inexpensive materials, you can give your ancient door a fresh coat of paint.
Use an easy-to-clean backsplash to protect the walls.
Adding a solid surface backsplash could be your saving grace if adding a traditional tile backsplash feels a little out of your DIY wheelhouse. The beadboard backsplash shown here is made by Swanstone, and it is available from them in a variety of colours and patterns. Shaping, cutting, and glueing up this cheap stock material is a weekend job that the majority of novices can successfully complete. And once your stylish backsplash is in place, you'll question why you ever considered tile in the first place because you'll think it's such a chic protector from spills and splatters.
Reader insights
Be the first to share your insights about this piece.
Add your insights