Travel Do's and Dont's
Seven Travel Hacks to Save Your Vacation
Save yourself some stress, by following these tips and tricks on your next vacation.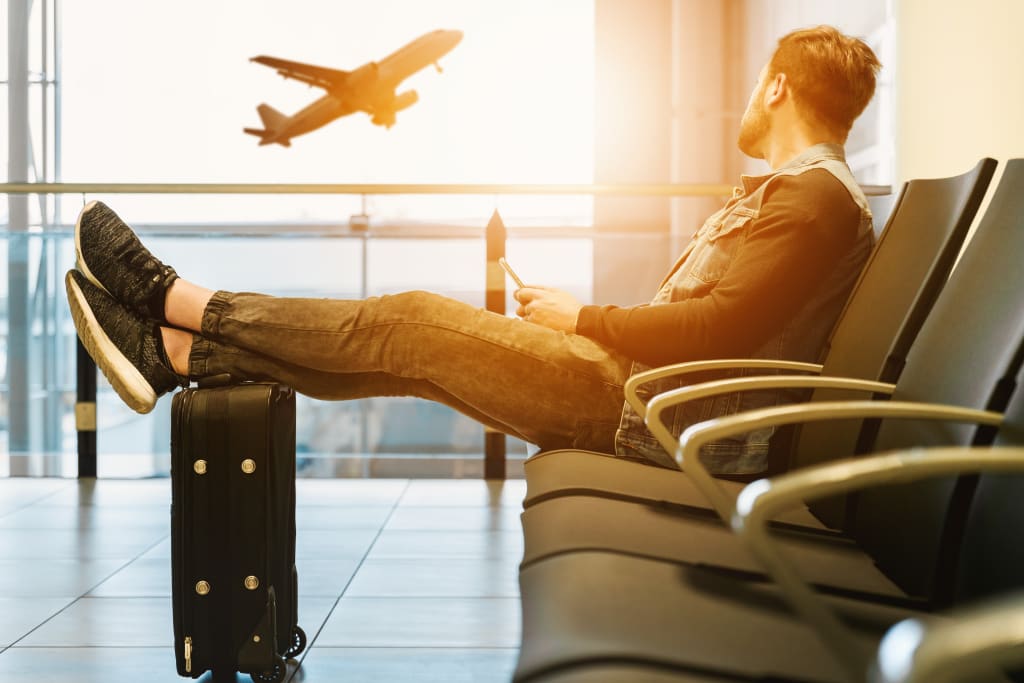 Everyone loves to go on vacation. Many people fantasize about it during most of the work year. However, despite how much people look forward to vacation time each year, many still experience serious problems on vacation. There's a lot that can go wrong. It can make a trip a stressful endeavor, instead of the relaxing fun time you had planned. Thankfully, there are things you can do to make sure that your vacation does go much smoother. Below are some vacation tips and tricks that can help.
Think about the kind of vacation you want.
There are almost limitless vacation possibilities out there. To make a decision, you need to think of what you want most out of your vacation. Do you want quality time with your family? Do you want excitement and thrills? Do you want quiet relaxation? Do you want to eat exotic cuisine? Do you want to see natural wonders? Do you want to see wildlife? Do you want to go shopping? These are all things you should ask yourself. Not every trip is geared to each of these.
Book flights early.
If you're traveling far away for your vacation, chances are you'll be flying to your destination. Tips and tricks for flying could take up an entire book. However, one tip you should keep in mind is book your flights early. If you wait too close to your departure date, you'll end up paying a whole lot more for plane tickets. In general, the earlier you book, the cheaper your flight. While spontaneous vacations can be fun and exciting, they're better for road trips in which you'll only have to worry about the price of gas.
Pack a First Aid kit.
If you're driving, something you should do is pack a first aid kit in your trunk. You don't know what could happen on your trip. Someone in your family could get injured while you're in a cellular dead zone. Even emergency numbers may not work. It can and does happen. The Red Cross has a list of items that should be contained in a standard first aid kit. This includes things like bandages, dressings, antiseptic wipes, gauze pads, a cold compress and more.
Don't over plan.
Many people tend to over-plan their vacations. It is easy to understand why they do so. When planning months in advance, you have the time to schedule almost every minute of every day. However, you don't want to feel like you're acting out a script while on vacation. You also need some time for spontaneity. What you want to do each day may change, based on what you discover at your destination. Such experiences can be even more valuable than what you have meticulously planned out ahead of time.
Consider allowing someone else to plan the trip.
If you hate planning trips in general, you may want to leave the finer details up to a travel agent. You may even want to buy a package trip from a cruise line, or similar travel company. Most cruises don't have you stay on the boat during the entire trip. The best Mediterranean cruises, for example, allow you to exit the ship, and explore historical monuments, and local culture. Such trips can give you the structure you want, without requiring you to do so much research and planning.
Have more than one source of money.
There are many ways you can lose your money on vacation. If you think you are safe, because you don't carry a lot of cash, think again. Identity theft costs consumers about $16 billion a year. You could suddenly lose access to a credit or debit account, if you're targeted while on vacation. It's a smart idea to have multiple sources of funds on your trip to protect against something bad happening.
Protect your home while you're gone.
It's a nightmare many hope to never live through. Still, many people's homes are burglarized while they are on vacation. More burglaries occur during the summer, in part because criminals know that families leave on vacation.
Take precautions. Even a simple sign saying your home is protected by a security system can ward off criminals. If you don't want to invest in a security system, you may want to hire a home sitter. Just make sure it's someone you actually trust, like a family member. Don't let anyone who doesn't have to know that you're going on vacation. Only tell trusted friends and family members. Especially don't post about your vacation plans on social media. Only upload the photos after you get home.
Planning a vacation sometimes takes a lot of work. However, don't be afraid to put in the extra effort. If you can prevent any serious problems from occurring, you'll be able to focus on enjoying your vacation instead of worrying about what could go wrong.