Roses are violet, man wait what is it again?
What are you drawing?

Sunny day flower by Kathy Reed
8/26/2020
Roses are violet, man wait what is it again?
Written by: Kathy Reed
The stain that left nothing behind
I got to the point where the water is running in the background, because what is in the foreground is blank. Have you ever sat in one spot wondering what the heck it is that you are doing anyway? So many times, I have sat in front of a canvas and then, actually put it away. Sometimes for years. I remember thinking 'what about drawing something someone else drew'. I did, and all I got out of it, was 'didn't someone else draw that'? So on I went to draw though, in the course of it I just learned to draw it myself.
The patterns of the wind and of the heart and mind
What works is knowing that you work. ("Use your blood to paint. Keep painting until you faint. Keep painting until you die." , Yoko Ono). If you knew what you where going to draw, then what would be the big reveal in the end. After you have made the efforts to buy all these supplies, or heck even if it is just you and your notebook, you'll never know what you are going to draw, well until you start drawing. I will know for sure what I draw once I get it done. And then I can only get better from there. At least that is what I tell myself.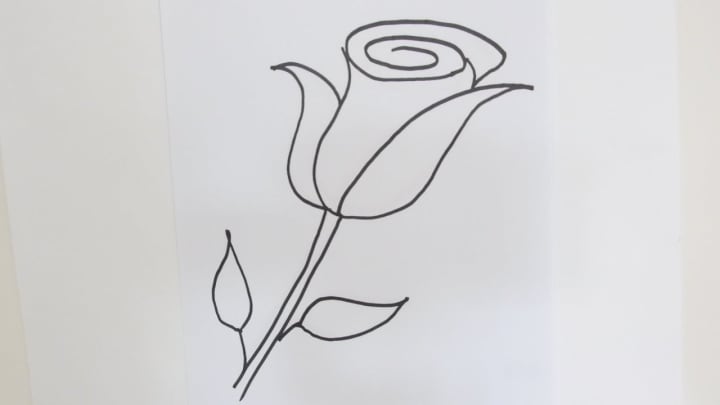 What works is that you didn't grow up to be a Lawyer
What I can promise you is this: Once you have put the line in motion, the pen will do it's work. If you let it. And if you get good enough, then, then! use the eraser. But until then, put that line to work and see what it turns into. You can draw what you see if you like, the bird outside or squirrel. Just draw something, to show me later over tea. I want to be able to hold conversation and not only in my head, that this is what makes the world go around, art.
What doesn't work at all, I mean it
Some things are wrong to draw. Do not draw your mom cooking, Do not draw your brother talking to his girlfriend, and surely Do not draw your grandma gardening. Try some other things. If you want to draw from your imagination, try drawing a box. A square box. See what you think pairs with it. Gravity works on canvas to, above and below the box needs something, so what do you see? Try drawing it. I have always thought, I overthink what is there in the first place, nothing. It doesn't say that I'm nothing.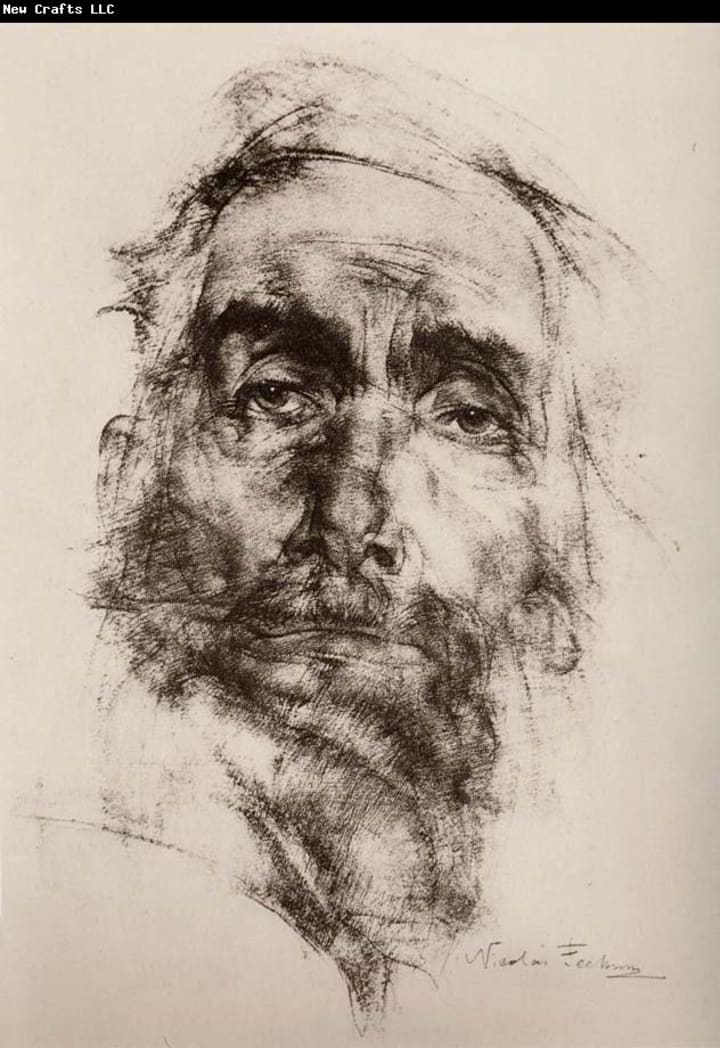 Tides roll in and roll out the paper you drew
As the days go on, hopefully you have drawn more and seen what you like to draw. The rest is history. The best things in life are free or art. The artist truly is the mastermind behind the great works you see in your community. Do be apart of that. Stay encourage and hopeful, you too are a great artist! You thought it up internally so that you can never turn back into a person that can't, you are a person that can do what it takes to bring the means in, for capturing art.
Sources: Google.com, Bing.com, Youtube.com, ("Use your blood to paint. Keep painting until you faint. Keep painting until you die." , Yoko Ono) quote by Yoko Ono found on website Goodreads.
Photos by: Sunny day flower by Kathy Reed, How to draw a rose flower by DrawingSimple, Figure Drawing Professor by Nikolai Fechin
Written by: Kathy Reed