Nutritional Information And Recipes For Aar Fish
There are many different kinds of fish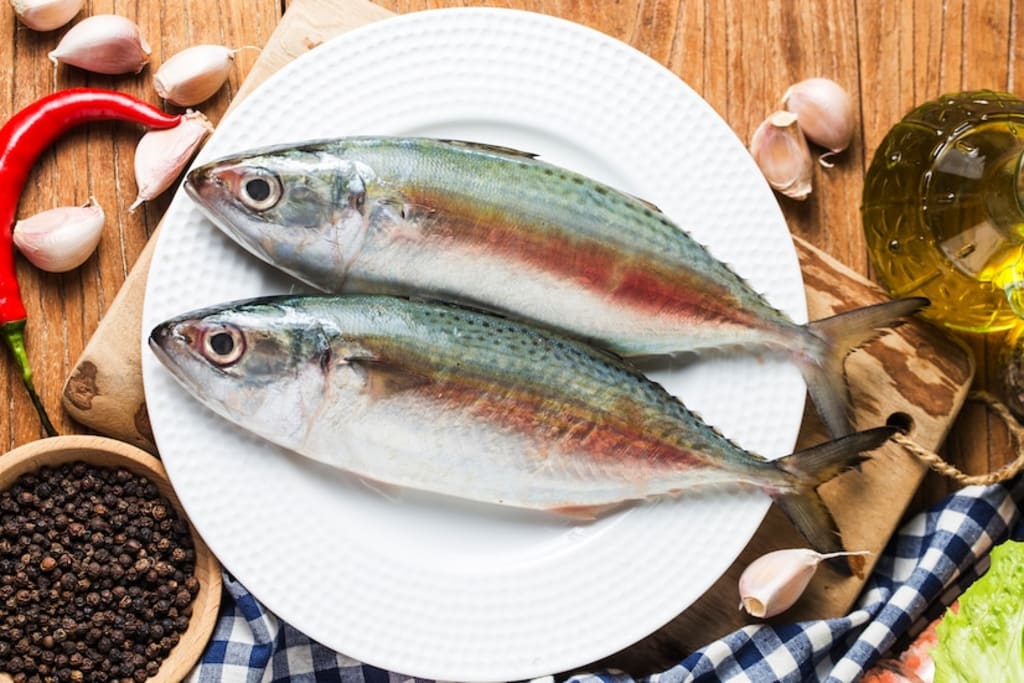 Nutritional Information And Recipes For Aar FishNature has bestowed upon us many wonderful things! Fish is one. It is one of the healthiest types of animal food and a crucial link in the food chain. It is recognised to prevent many chronic diseases because it contains healthy fats, vitamins, and minerals.
There are many different kinds of fish, but today we will focus on aar fish. It is a freshwater fish that is more wholesome and healthy. The fish has a moderate flavour and a juicy texture and is low in saturated fats.
Aar fish has a delicate, sweet flavour and little wetness. This freshwater fish is fatty compared to leaner fish, such as anchovies or tilapia. It also contains a lot of calcium and protein.
Continue reading for more information about the fish and some delectable Aar fish dishes!
Aar Fish's Nutritional Value
Aar fish is high in protein and low in mercury. Additionally, it has nutrients like choline and is a rich source of beneficial fats.
In 100g of Aar fish, there are
Calories- 153kcal
Fat- 9g
Protein- 18g
Salt- 60 mg
Selenium- 14.3 mcg
Benefits To Health Of Aar Fish
Even though the health benefits of aar fish are numerous, the following are just a few of them:
Omega-3 fatty acids like DHA and EPA, important for vision, immunity, heart, and brain, are abundant in aar fish.
Aar fish is a good source of vitamin B12, which supports the production of DNA in blood and nerve cells.
Aar fish is a good source of vitamin D, which is necessary to absorb calcium and control the growth of the body.
An excellent source of protein aids in muscle growth and wear and tear restoration.
Aids in brain stimulation.
wonderful for skin and hair growth.
Because it is so low in fat and carbohydrates, it aids in weight loss.
Fish Recipes By Aar
Here are two tasty Aar fish recipes to brighten your day.
1. Aar Marcher Jhol
It is a Bengali fish dish that has a sour and hot flavour.
Ingredients
(To Marinade)
Aar fish- 500g
Turmeric powder- 1 tsp
salt, as needed
(For paste of spice)
Water- 2 tbsp
Red chilli powder- 1 tsp
Cumin- 2 tsp
Coriander powder- 1 ½ tsp
(For Aar macher jhol)
Tomatoes- 2 medium-sized
Potatoes- 2 medium
Chillies- 3 to 4 medium-sized
Peppers- 1 tsp
Turmeric- 1 tsp
Cumin- 1 tsp
Mustard oil- 2 tbsp
Water, as needed
Process Of Preparation
1. Wash the fish with water two or three times before attaching the components.
2. To prepare the fish for marinating, add the salt and turmeric powder, stir well, and let it sit for 10 to 15 minutes.
3. Place the shallow-fried fish pieces on a platter after shallow-frying them on both sides in a deep skillet with mustard oil until they are lightly browned.
4. Continue cooking the mixture in the same pan with the remaining oil, cumin seeds, salt, turmeric powder, and green chillies until the tomatoes and green chillies are mushy.
5. Add two tablespoons of water to the tomato mixture and the spices, turmeric, coriander, and red pepper flakes.
6. To make gravy, add extra water and let it simmer until it thickens.
7. Stir in the fried Aar fish pieces and simmer the gravy for more than five minutes. Again, the salt and water can be changed to suit your preferences.
8. Provide hot rice or roti with it!
2. Aar Macher Kalia
It is a gravy with a flavorful blend of potatoes, ginger, and garlic, as well as the aroma of several spices.
Ingredients
Aar fish- 500g
Tomato, chopped- 1 medium-sized
Onions, chopped- 2 medium-sized
Potatoes, chopped- 2 medium
Green chiles- 2 medium
Raisins- 10 to 12 tiny
Ginger garlic paste-1 ½ tbsp
Kashmiri red chilli powder- 1 tsp
Ghee- 1 tsp
Mustard oil- 1 tsp
Cumin powder- 1 tbsp
Bengali garam masala- 1 tbsp
Turmeric powder- 1 tbsp
sugar, as needed
Add salt as needed
For Tempering
Elaichi- 3 pods
Cloves- 4 nos.
Bay leaves- 2
Cinnamon stick- 1 medium
Red chillies- 2 dry
Process Of Preparation
1. Marinate the fish for 15-20 minutes in a mixture of salt and turmeric powder.
2. Combine tomato, onion, and green chilli. As soon as the pan is hot, pour in the mustard oil and shallow-fried the fish on both sides.
3. Include the potatoes, salt, and turmeric powder, and sauté till golden brown.
4. Place all the spices, including bay leaves, clove, elaichi, cinnamon, and dried red chillies, in a separate pan with the ghee.
5. Add onion and tomato diced, onion and green chilli paste, followed by ginger and garlic paste, and simmer as directed.
6. Include all the seasonings, including turmeric, red chilli, sugar, and cumin powders.
7. After thoroughly combining everything, add the raisins soaked in water and 2 cups, and then the fried potatoes.
8. Stir in Bengali garam masala. After 5 minutes, serve.
The Bottom Line
Aar fish has a mild flavour; adding extra spices and some lemon or tamarind pulp may also eliminate the fishy scent. It is very low in fat and carbohydrates, making it
an outstanding weight-loss choice. Consequently, you can include this fish in your diet plan to lose weight.
About the Creator
ToneOp is an initiative designed to keep
you fit & healthy through a vast collection of comprehensive offerings,
including 100% customisable region-based diet plans for multiple health goals.
Reader insights
Be the first to share your insights about this piece.
Add your insights