Netflix's Free Password Sharing Is Over (but Here's How to Do It Anyway)
Netflix is now charging $8 a month if you want to share your account with people outside of your "household."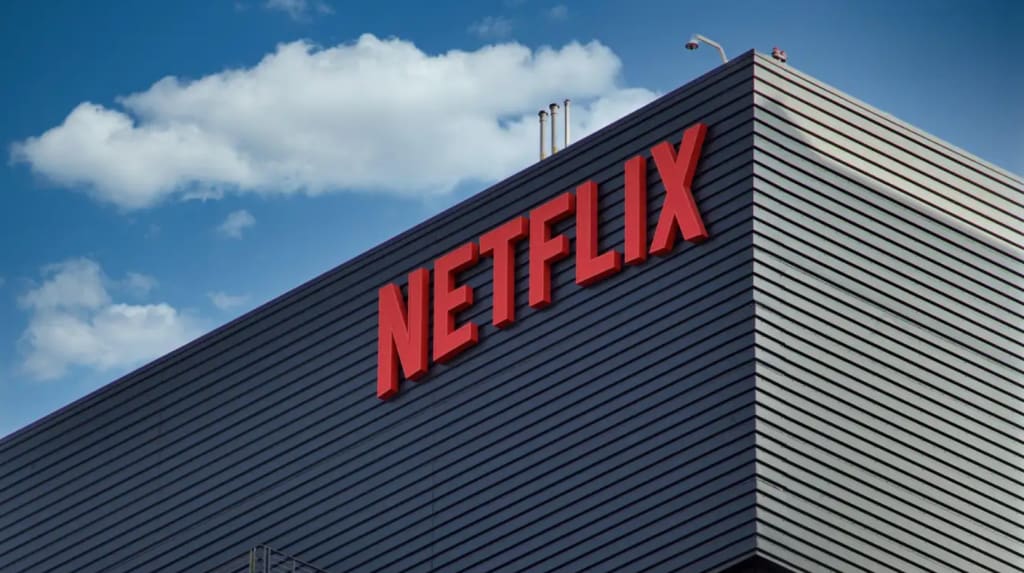 Well folks, we've had a good run. Netflix has officially ended free password sharing in the U.S. If you have a Netflix account, you might have received an email confirming as much. If you borrow someone else's account, you may have already been blocked from watching. People are pissed, with some cancelling their accounts in protest.
While these new rules do suck, the good news is there are still some ways around them if you bristle at the idea of paying Netflix for the privilege of sharing your password.
How Netflix plans to stop you from sharing passwords
In short, Netflix's new policy is thus: "A Netflix account is meant to be shared by people living together in one household." Like something out of biblical times. According to the Book of Netflix, anyone who lives outside of the household either needs their own account, or needs to pay for the privilege.
And pay you will: Netflix charges $7.99 a month per extra member, which is enough to subscribe to another streaming platform altogether (Peacock is surprisingly good all of a sudden, and you can sign up for a lot less than $8).
Plus, there are a ton of restrictions to adding extra member accounts: First, you can't do it unless you're paying for the more expensive Standard or Premium plans—Standard with ads and Basic plans don't even have the option. Worse, Standard plan subscribers can only add one extra member, while those with a Premium plan can add two. Clearly Netflix really doesn't want you adding too many people to your account, even at $8 a pop.
Extra members are also only able to stream and download titles to one device at a time. They can only have one profile, but they can transfer their old profile to their new extra member account. Basically, Netflix wants the experience to be so shitty, your friends relent and get their own subscription. Because that's what happens when people are unhappy with your service: They buy it again, for more money.
How Netflix determines who is in a "household"
All of this rides on whether or not you're a member of your Netflix "household." Netflix determines that based on the TV you use to watch their content. Once you sign in or stream from the Netflix app on your smart TV or streaming box, Netflix decides this TV is the anchor for the household, and all devices that connect to the same wifi as that TV are its members. There's even a convoluted series of steps for confirming your TV is within the household, including scanning a QR code to verify your account.
Netflix says it uses IP addresses, device IDs, and account activity from devices signed into your Netflix account to determine whether the device is streaming inside the household, or outside of it. They also really want you to know they don't use GPS to try to figure out your location, which is kind of them.
If you're the account owner or live in the same house as the account holder, you can stream and download Netflix to your heart's content, as long as you have enough screens on your particular plan. (If you don't, Netflix would like to remind you it has multiple plans at multiple price points, including their new ad-tier plan.)
Netflix is doing a terrible job rolling out this new policy, so it doesn't make it clear how the change affects you when you're traveling. However, you shouldn't have a problem if you take your devices with you on the road, so long as they previously connected to the wifi in your household. Watch a show on your iPad at home, and it should be smooth sailing when you access your account on vacation.
How to get around Netflix's "household" restrictions and share passwords anyway
During its initial testing of this password sharing policy change, Netflix had a system for how to sign in to a Netflix account outside the household. If you were to try to watch on, say, a smart TV located outside of the account holder's house, you would initiate a prompt to verify that device. The account holder would receive a four-digit code to their email or phone number, and you would need to enter that code on your device within 15 minutes. If so, your device would be verified as part of the household.
That no longer seems to apply. Now that one TV serves as the anchor for the household, you can't sign into a smart TV outside the household without moving the entire household to that new location. It also seems like you can't sign into Netflix on a device without connecting to your home wifi first, unless you want to add yourself as an extra member.
Log in on your home wifi
However, there are two solid workarounds to this policy you can roll with right now. First, as mentioned above, devices that connect to your household wifi are good to go in Netflix's eyes. So, if you can, head over to the house of whoever's account you use, sign in on your device or devices, then go home, and you should be able to watch without issue. Perhaps Netflix will require you to reconnect at some point, but since the change is so new, we'll just have to see how that works out, and how long you might be able to keep watching. (At the moment, there's nothing in the Help Center about needing to verify your location after a certain period of time outside the household.)
Don't watch Netflix on a TV or streaming box
The second workaround, however, is thanks to a loophole in Netflix's policy: If you don't watch Netflix on a smart TV or via a streaming box like a Roku or Apple TV, you don't need to set a household for your account.
So long as you keep your streaming to devices like phones, tablets, and laptops, it should feel like nothing's changed. You could even cast your phone to your TV (or connect your laptop with an HDMI cable) to get the big screen experience, no extra monthly fee necessary.
Of course, this isn't a great option if you prefer to watch Netflix on an actual TV without the hassle of dealing with screen mirroring or bulky cables. But I certainly don't mind connecting my laptop to my TV if it means I don't have to pay Netflix another $8 per month. At this point, I don't feel like paying them anything at all.
Reader insights
Be the first to share your insights about this piece.
Add your insights