My Favourite Hobbies
Get To Know Me! Life is Too Short, So Enjoy and Explore!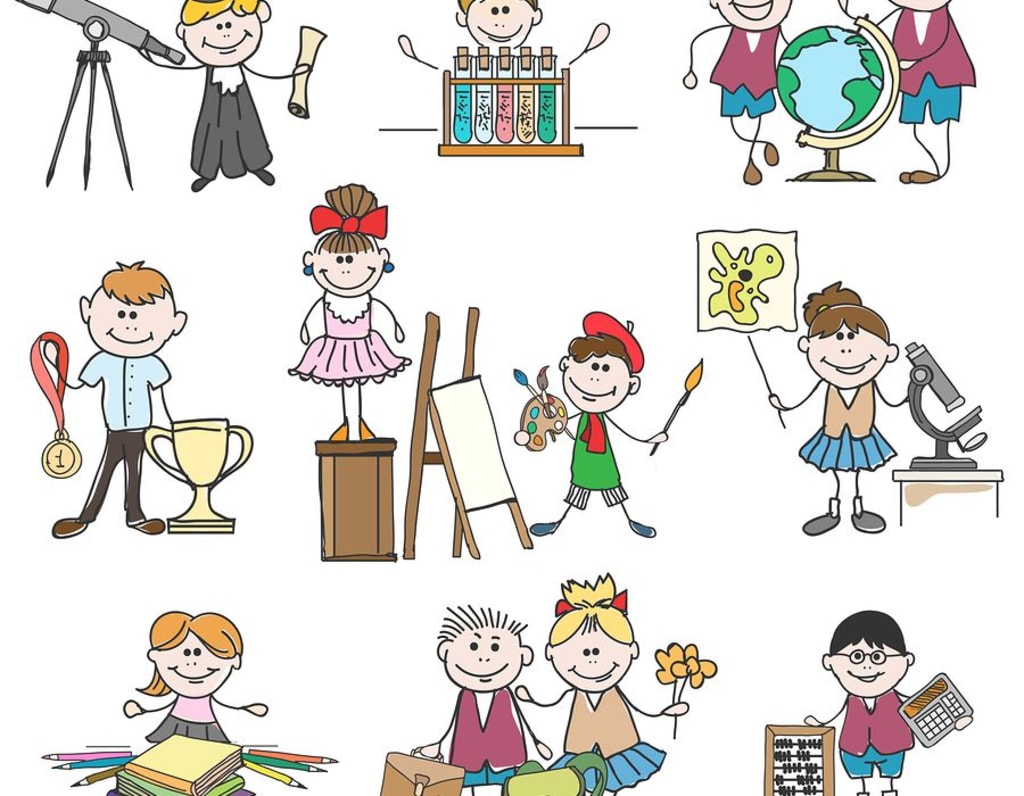 When I was younger, I did not have many hobbies except for riding my bike, playing with toys, listening to music, being with people, playing outside, playing computer games, watching films, watching TV and going out to new places. I always wished for a variety of hobbies that I can get better at. I did not want to just have the same hobbies that I started out with. I wanted to explore recreational activities that made me smarter and increase my creativity. I still continued to socialize with people, listen to music, play outside, go out to different places, watch older TV shows and films and play computer games. At one point, I got into collecting porcelain dolls and figurines. As time went on, I gradually developed new hobbies that would foster my independence and increase my intellectual, athletic and creative abilities. I grew out of some of the hobbies I had, but it gave me opportunity to find new ones!
Throughout the years, I discovered that I was a creative, intellectual, active, gregarious, adventurous and techonological person. I love making things and giving them as gifts or even displaying them at home. I loved certain sounds and would become fascinated with certain genres of music and different kinds of instruments such as the organ and the flute. Many of the hobbies that I still practice today are hobbies I have had since the youth.
I would like to share ten of my favourite hobbies with all of my friends on Vocal! Enjoy the read!
1. Listening to Music
Since I was a child, I have always been interested in many types of music. I would come home from school and listen to my favourite songs on the computer. Whenever I loved a song, I would listen to it 50 times and then I would find another song to become addicted to. I determined my love for certain songs by observing the way singers would sound or by the kinds of instruments being used. I would visualize certain images that the song would remind me of. For example, when I would listen to No Reply at All by Genesis (my all time favourite song), I would imagine dancing in my dad's car when I first listened to that song when I was five years old.
My favourite genres of music are Rock, Indie, Alternative, Hip Hop, Rap, Techno, World, New Age and music in different languages. At one point, I loved listening to Hillary Duff and Kelly Clarkson, but eventually grew out of it when I entered my pre-teen years. Until I was 15 years old, I would come home and blast 40's, 50's, 60's and 70's tunes on my iPad or radio and dance to them. I started listening to 40's, 50's and 60's music after watching the Shirley Temple movies and regularly hanging out with my grandmother (she would always put on old fashioned music when she would drive). In high school, I started listening to heavy metal, techno, rap, instrumental hip hop, indie, more rock and alternative music because of some of the kids I was surrounded by. I also listened to bands like Green Day, Nirvana and The Killers during my childhood and eventually got back into them when I was in high school.
In terms of foreign music, there are certain Russian, Indigenous and Israeli artists like Arik Einstein, Ofra Haza, Carlos Nakai, Lyudmila Senchina and Uzi Hitman that I admire. My dad used to listen to Arik Einstein when he attended university in Israel and would expose me to some of Arik Einstein and Shalom Hanoch's songs as a child. After listening to Ima Adama by Arik Einstein, I continued to listen to more Israeli music. Over time, I started listening to music in Arabic, German, Japanese, Chinese, Tagalog, Hungarian, Somali, Russian, Turkish and Swedish and began to enjoy it!
I always bring my iPhone with me and can never do chores or anything active without music! It helps me move and it also helps me concentrate better!
2. Learning Foreign Languages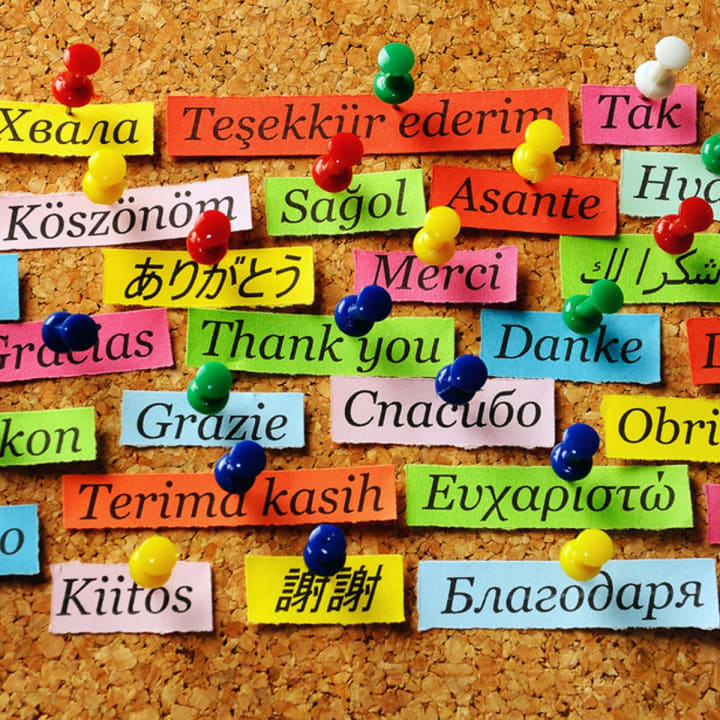 I grew up in a multicultural neighbourhood all my life. I have friends and family members who are multilingual and was exposed to languages like Turkish, Russian, Chinese, Hindi, Persian, Gujarati, Punjabi, Yoruba, Twi, Italian, Spanish, Portuguese, Somali, Ukrainian, Haitian Creole, Tamil, Jamaican Patois, Tagalog, Indonesian, Greek, Macedonian, Ilocano, Hebrew, Arabic, German, Japanese, Vietnamese, Korean and French. I went to school in different neighbourhoods like the Bathurst Manor and Weston-Lawrence where I encountered many students whose mother tongue was not English. Many kids would not have the strength to befriend them, and I would always enjoy mixing in and getting to know people who have immigrated to Canada. It made me want to learn more languages and eventually speak them. Some of those friendships that I have formed are friendships that I still value in my adulthood. During my childhood, many of the caregivers and housekeepers that I had were Tagalog and Ilocano speaking immigrants from the Philippines. They would teach me a few words in Tagalog and I would always hear them speak on the phone in their native tongue.
After passing by a pawn shop that has a Russian sign at the bottom, I began to be intrigued by the Russian language. I continued to pass by several Russian markets and would always see the signs in Cyrillic. I would always read the signs and advertisements when I would visit the local Russian delis or souvenir stores. I started studying Russian at the age of 12 and I continue to learn and retain my Russian language skills as an adult.
My dad and my brother are fluent in English and Hebrew, so I want to perfect my Hebrew. I know basic Hebrew, but I still struggle with reading the alphabet. I am slowly getting better at having a conversation and expanding my vocabulary. In addition to looking up vocabulary charts on Pinterest and or finding videos or songs on YouTube, my dad and brother would give me some tips on grammar and teach me the alphabet. I still have the desire to perfect my Hebrew language skills and be able to read and write Hebrew!
Due to the personal experiences I have had, I continue to study languages and value the benefits of language learning. As well as YouTube or Pinterest, I use DuoLingo and I look for games, puzzles, books and newspapers that I can read and find on my iPad or buy at the local shops. I also discover and watch films, TV shows and listen to songs in different languages on my phone and iPad.
3. Doing Puzzles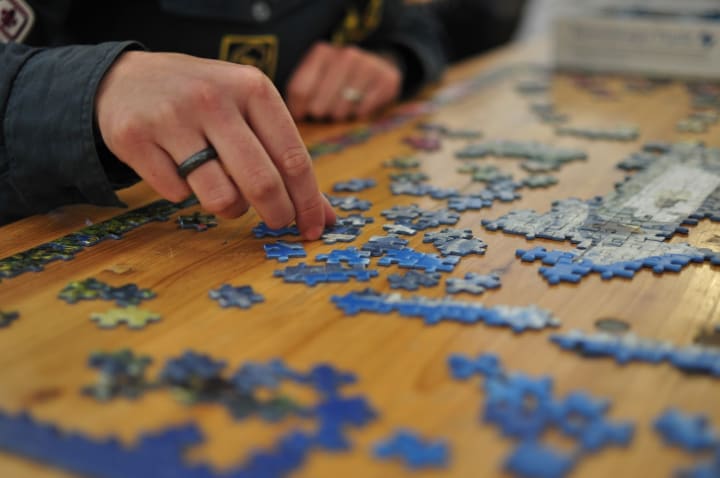 It was a dark rainy evening in September 2010 when I was hibernating in my bedroom. While I was sitting on the floor figuring out what to do to kill time, I found an unusued puzzle that was hiding in the basement. I brought it up to my bedroom and started doing it on the floor. When I successfully completed the 80 piece puzzle in my bedroom that night, my mom noticed that I enjoyed puzzles. My parents and I began to visit the local toy shop and purchase 100-300 piece puzzles that I would do every day after school and on the weekends. It was like a new hobby that I could not stop doing.
In addition to doing jigsaw puzzles, I eventually tried doing other puzzles like Word Finds, Sudoku, Cryptograms, Word Jumbles and Mazes. I loved doing Word Jumbles and Word Searches the most. I had many Word Scramble and Word Find books that I purchased from the convenience store or the book store and would enjoy doing them every night after school or on the weekends. During a vacation to Florida in 2013, I purchased a puzzle book from Barnes and Noble. The book contained all kinds of word and number games like Kakuro, Cryptograms, Word Jumbles and Word Finds. As I was sitting on the bed next to my step mother in the hotel, I wanted to do a cryptogram puzzle. I did not know how to do them and I asked my step mother if she knew how to do cryptograms (she used to do puzzles during her young adult years). She told me that she used to do them and she taught me how to do them. As soon as I understood the puzzles, I started doing them every day and became addicted to them. I started to buy many books that had Cryptograms, so I would not run out. As an adult, I continue to do puzzles and word games on my iPad or iPhone. I stopped doing them for a while and then eventually got back into them when the pandemic began.
4. Reading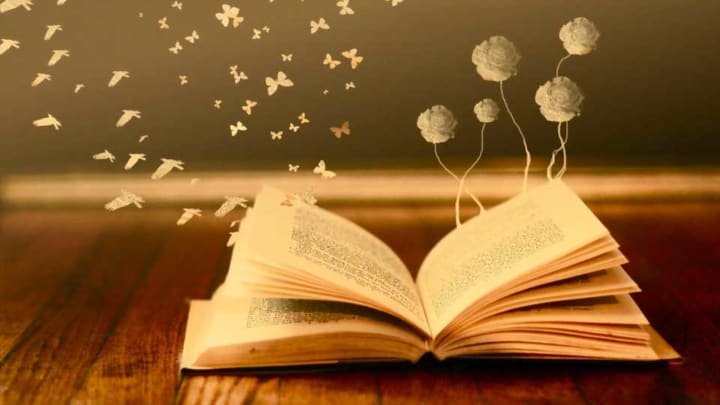 I have always enjoyed reading all kinds of things such as storybooks, encyclopedias, trivia magazines, online databases and articles. I did not enjoy reading fiction until I was 10 years old. I regularly spend time with my grandmother who is an avid reader herself. She was reading a book called The Secret Life of Bees by Sue Monk Kidd and recommend it to me when I was in elementary school. Despite only being 10 years old, I got immersed in the story. After I finished that story, I found new series and novels like The Charlie Brown Series, Hoot, The Warriors and Seekers Series, and many more. Some I liked more than others, but I definitely fell in love with the Warriors and Seekers series because I loved the magic and the animals. During my teenager years, I made constant trips to the library and bookstores to get books that were about Indigenous culture, since it was one of my biggest interests. Over time, the library became my "second home" since I would not just go to borrow books. I would go to read and get myself out of the house for a few hours. I was also a regular customer at Indigo and BMV Books. As an adult, I still value the beauty of reading and would encourage others to enjoy reading.
5. Arts and Crafts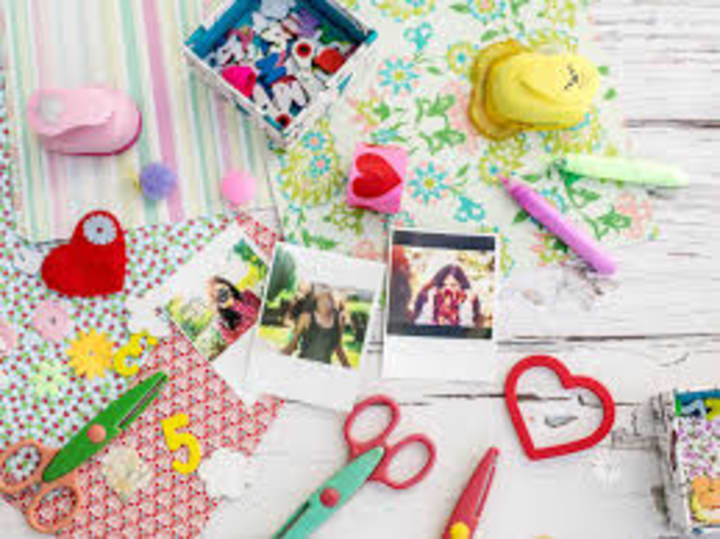 I have always been a creative person! Since my early years of childhood, I have been involved in art programs and practiced various forms of arts and crafts. Arts and Crafts is not something I just enjoy as a leisure activity. When I am going through a rough patch or feeling bored on a rainy day at home, I would use my creative personality to keep my mind occupied. I just think it as an opportunity for me to express myself freely without being biased. My favourite types of arts and crafts are knitting, latch hooking, decorating, diamond painting, painting, adult coloring and sketching.
6. Exercising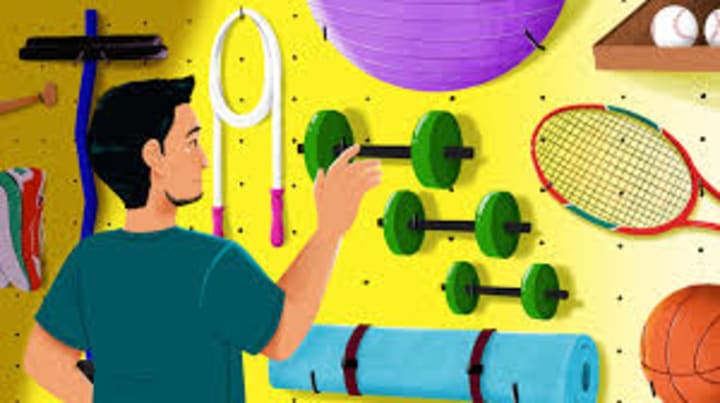 Exercising is beneficial for both mental and physical well being. You don't only have to exercise for the sake of losing weight or reducing your risk of physical ailments. Exercise or any kind of physical activity can increase your mood, reduce your levels of stress and is a great way to release anger and frustation. I used to despise exercising until I was an adult. As a teenager, I used to think that exercising was a chore since my dad used to make me do 20 minutes on the treadmill every night and I felt forced to do it. The only types of physical activity that I enjoyed doing at the time were dancing, tennis, basketball, bowling, walking and hiking. Now I enjoy a variety of physical activities like dancing, aerobics, walking, hiking, doing the treadmill, using the electronic bike at my local fitness centre, doing aquafit, and playing leisure sports such as tennis. I love to exercise with music on since it helps me to move. When I do not have music on, I will not exercise or I will be less motivated to exercise.
7. Writing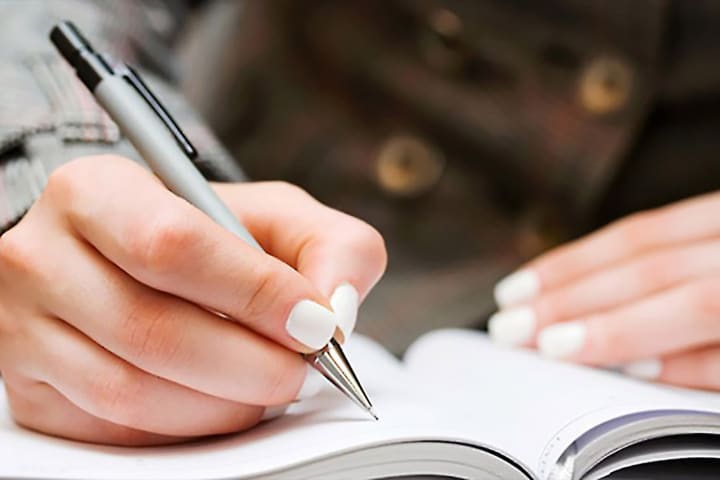 Writing has been my hobby since I was eight years old. I had a big imagination and loved words and language. Growing up, I kept a bunch of journals, pencils and pens in my bedroom and make up the most ridiculous stories in my diary. I would also write down my feelings and it would help me get through the day. In Grade 6, my love for journaling increased so much that I even got my diary taken away by my teacher. I would write at inappropriate times and would use that as an excuse to not attend a class activity or do my class work. My love for writing and journalling has grown throughout the years and would write for both creative and personal reasons. Writing is a great way for me to release my anger and vent without hurting anyone's feelings. I can say whatever I want and no one will ever see. At one point I wanted to be a writer. I am slowly working on that goal and wish to continue writing for professional and leisure purposes.
8. Watching YouTube Videos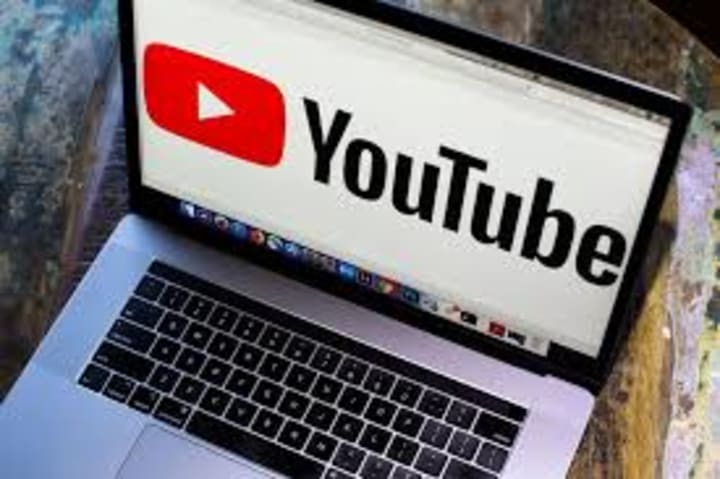 YouTube was a favourite of mine since I was seven years old. After one of my tutors used YouTube for personal reasons, I started using it to watch video clips and listen to music. I love videos that are related to travelling, cooking, baking, pop culture, lifestyle, book hauls, movie reviews, comedy, spirituality, TV shows, personal life stories, languages, music and pranking (one of my guilty pleasures!). Throughout my high school and early post-secondary years, I started watching more YouTube videos and discovered amazing YouTubers like Taylor R, Bald and Bankrupt, Venus Angelic, OrganicallyAnna, McJuggerNuggets, Violette1st, Leoobalys, Alina Mour and Guava Juice. My favourite YouTubers would have to be Taylor R, McJuggerNuggets, Bald and Bankrupt, Venus Angelic and Violette1st, because they all have amazing personalities and they all know how to make high-quality vlogs! I usually watch YouTube videos in the morning before I get up, when I am taking a break from chores, when I am in the washroom and before bed! They cheer me up, wake me up and make me fall asleep fast.
9. Photography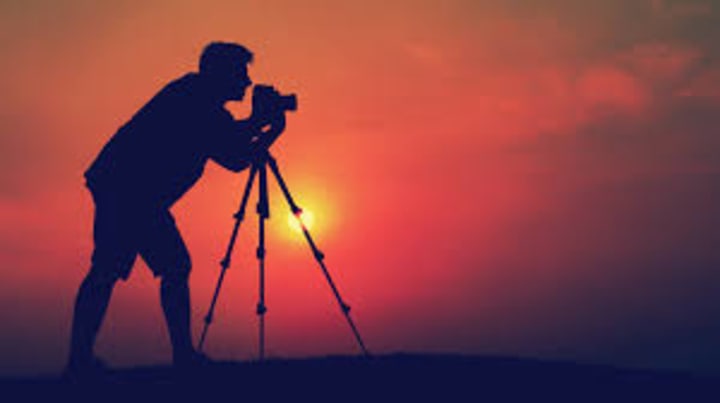 In Grade 10, I took a photography class that I fell in love with. Not only did I fall in love with that class. I also did extremely well, since visual arts is one of my passions. The teacher I had was humourous and very kind, so that also made it very easy to enjoy that class. When I was twenty years old, I started doing photography as a hobby that I would practice while I would be out and about walking, travelling out of Canada and exploring different communities in Toronto. Since many of my friends and my family really enjoyed the photographs I would take and share on social media, I continued to take photographs and refused to give up. It was a way for me to preserve my memories and make a digital scrapbook.
My favourite things to photograph are plants, food, ponds, buildings, people, statues, monuments, places of interest, houses and animals. I have many of those photographs on my Instagram page, so feel free to check them out!
10. Cooking and Baking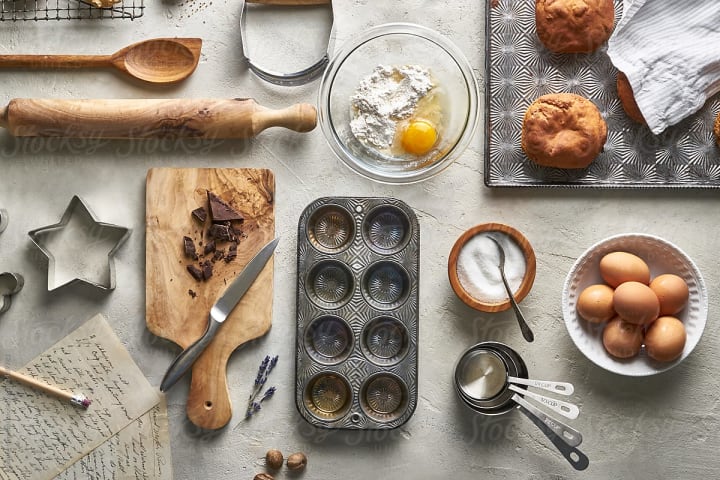 When I was a preteen, I started to take an interest in culinary arts as a hobby. My guardian and my mom would bake together and I would bring my baked goods to share with my friends and family. I even took a cooking class when I was in Grade 8. Since the housekeeper left in 2014, I lost interest in baking and cooking. My mom never let me use the stove or oven unsupervised because she would be afraid of me burning myself. As soon as I moved into an independent living facility at twenty years old, I learned to cook unsupervised. The caseworker that would visit me during scheduled support hours would give me some pointers and I eventually learned to cook confidently and autonomously. I learned quickly, so that was really good! I gradually started experimenting and looking up recipes. I was not the best at baking bread or making anything too complicated, but I began by creating my own pasta dishes, making my father's famous breaded chicken, making meatballs, making fish fillets, baking brownies, baking cupcakes, making scrambled and sunny side up eggs, boiling and roasting vegetables and making all kinds of smoothies. I once tried to make sushi, but I never succeeded. It was basically a huge rice and salmon mess! One of my goals is to make sushi and get good at it! At twenty-two years old, I am taking cooking and baking to the next level and am finally improving in my recipe reading, recipe creating and culinary skills! Since I love cooking so much, I don't see it as a chore that I have to complete. I see it as a pleasurable activity that I look forward to on a regular basis!