Monsoon Lifestyle: Stay Healthy During Monsoon
The monsoon season is here and we are ready to enjoy its beauty.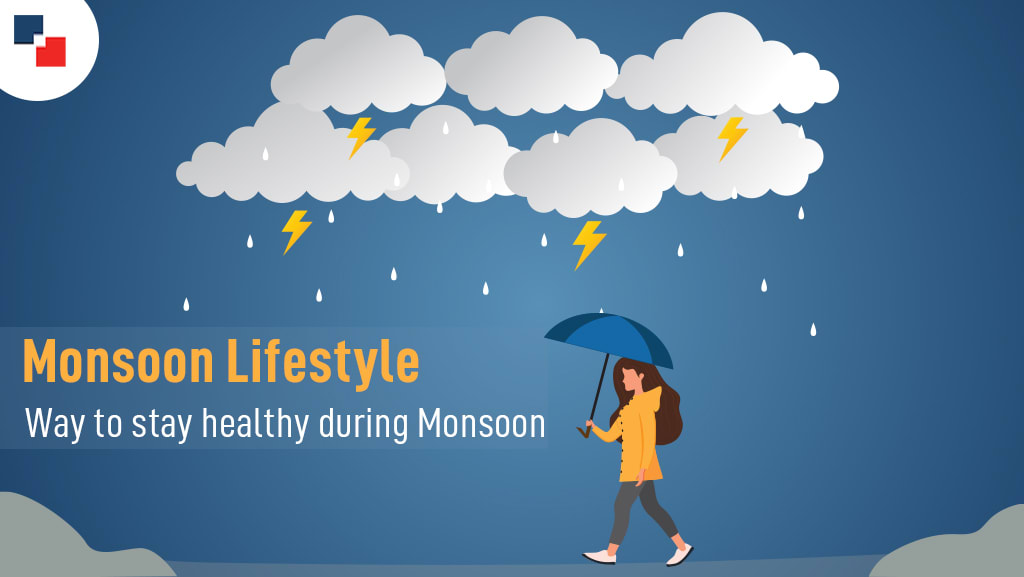 Monsoon Lifestyle
"Life is full of beauty. Notice it. Notice the bumble bee, the small child, and the smiling faces. Smell the rain, and feel the wind. Live your life to the fullest potential, and fight for your dreams." – Ashley Smith.
The monsoon season is here and we are ready to enjoy its beauty. So what do you think about the rain?
The monsoon season brings many things, including beautiful weather, lush green landscapes, and delicious food. But there are also risks associated with this season. Here are some tips on how to stay safe during the monsoon.
Rain…
Rain is a natural thing that happens on Earth. Rain cycles between forming and falling. Also known as the water cycle or hygroscopic cycle, the sun evaporates water from lakes, seas, and other bodies of water.
On rising to the atmosphere, it condenses and creates clouds that fall as rain. Rainfall is necessary for the survival of life on Earth.
Humans love the rain because it provides relief from the heat. Some of us like to stay home on rainy days and read books while watching the rain fall. Also, some of us like to easy spicy food.
However, despite the beauty of the monsoons, the season also brings with it a variety of disorders and the spread of diseases. This season might be detrimental to your overall health and immunity.
Here are defined some points you should do to stay healthy during the rainy season.
Drink Plenty of Water
During the monsoon, the atmosphere is quite humid, but the body becomes dehydrated. It is best to drink a lot of clean, filtered, and boiled water. High humidity prevents sweat from evaporating and releasing body heat during the monsoon. This is why one should drink 8 to 12 ounces of water each day
It's important to pay extra attention to your diet during the monsoons if you want to stay healthy. Lighter foods may boost your metabolism. Adding seasonal fruits and vegetables to your diet is a fantastic idea. Just be careful to wash them before eating.
This will protect you from water-borne infections that are prevalent during this season. Avoid unhygienic street food to avoid allergies, infections, and viral fever. Instead, eat more home-cooked meals and drink hot beverages.
Exercise Daily and Stay Fit
The rain may block jogging tracks, walking paths, and other outdoor locations, but that should not prevent you from putting in your regular workout. If you can't go to the gym, try yoga and stretching at home.
Arthritis, sciatica, and rheumatism are more common during the monsoons. Regular exercise keeps joints and muscles lubricated, strong, and pain-free. In addition, exercise helps enhance immunity, which can aid in warding off disease.
Boost your immune system
People with weak immune systems get sick easily. Eat a well-balanced diet that includes fruits, vegetables, and grains. Green tea can also help you stay healthy by making your immune system stronger. Pathogens increase during monsoon. Viral, bacterial, and parasite infections are common. A strong immune system protects our body from harmful infections and bacteria.
Monsoon fashion and style Tips
The monsoon season is undoubtedly one of the most difficult times to look your best. With regular rain, potholes, and temperatures that can go from just humid to completely wet in a matter of seconds, you have to be a little more careful about what you wear.
Which color should wear in the rainy season?
It is ideal to experiment with colors during the monsoon. Yellows, blues, pinks, and other pop colors are everywhere. Pop colors will help you stand out in a crowd, brighten up your look, and make you look young and lively. Also, don't wear white or light colors because they get dirty and see-through more easily when it rains.
Combine black with a bright color
Even though darker colors look good in this weather, you can pair them with brighter colors if you want. For example, if you want to wear black pants, pair them with a blouse or button-down shirt in a bright color. Wear patterns and textured clothes. They are fashionable and ideal for the season.
Wear breathable fabrics to stay safe from humidity
Choosing the right fabric to wear is more important than choosing the right colors. This season, choose low-maintenance, invisible, light, quick-dry textiles. Cotton, linen, and mixes function well in hot and rainy seasons. Printed fabrics are also a safe choice. Prints, colors, and the monsoon all go together, so make the most of it.
health
About the author
Global Technology Update is a global platform exclusively for IT industry to share, exchange ideas, facts and information, views on the Different technologies.
Reader insights
Be the first to share your insights about this piece.
Add your insights