Modern Kitchen Lighting Ideas That'll Transform Your Space
Our kitchen lighting ideas and expert advice provide inspiration for cleverly planned lighting that will bring your room out of the shadows.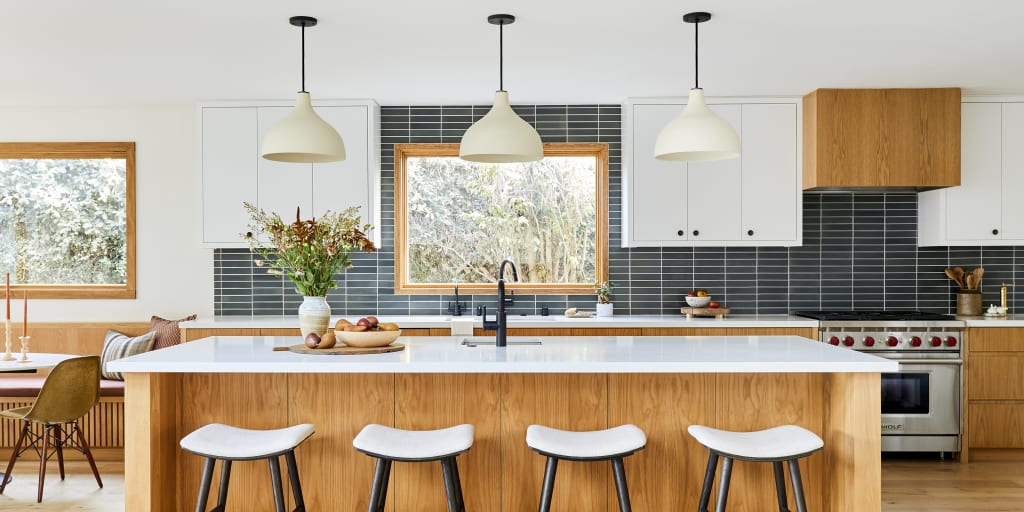 Right kitchen lighting ideas can be the component your space is lacking. Contrary to popular belief, a kitchen makeover can be a low-lift project if you're committed to changing one feature at a time, and lighting is an excellent place to start because it can completely transform how your kitchen looks and feels.
The right lighting is the key to entertaining there, let alone cooking and cleaning without any major hassles. You want it to feel warm and inviting, and you don't want it to be so dim that you can't see the spots on the calacatta and Italian marble counters — or so bright that you'll opt to turn off the lights altogether. If this is what you're dealing with, you'll love what we're about to show you.
Like any other room in your home, your kitchen needs a balance of overhead, task and accent lighting. The stunning light fixture ideas ahead cover these three categories in kitchens of practically every size. Whether you're redesigning your kitchen or looking for a little spruce, these 20 modern kitchen lighting ideas will help inspire you on your journey.
Illuminating Innovation: 20 Modern Kitchen Lighting Ideas for a Sleek Space
1. Statement Pendant Lights
Hang a trio of sleek, oversized pendant lights above the kitchen island to create a dramatic focal point. This way, you'll still get light casting in different directions, but the space will also be maximized.
If you want to renovate your kitchen this Diwali, you hire the best budget-friendly interior designers near me. Click the link to visit the website.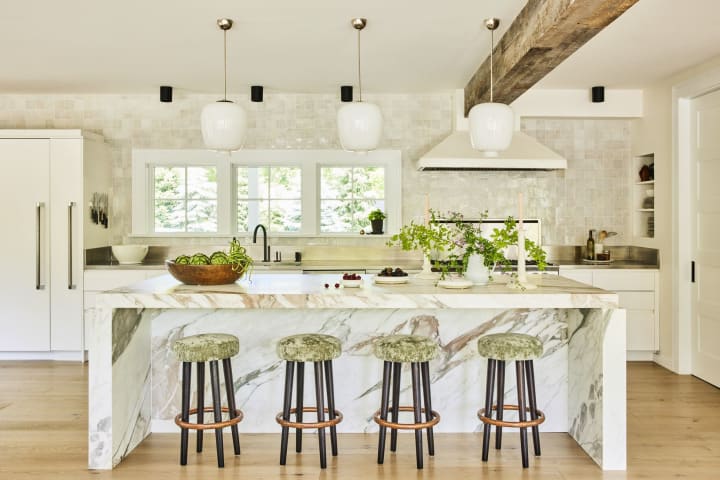 2. LED Strip Lighting
Install hidden LED strips under cabinets or along the base of the island for an ultra-modern, energy-efficient look. Not only does it give a modern look, but it also makes our kitchen so dynamic that you won't want to leave it!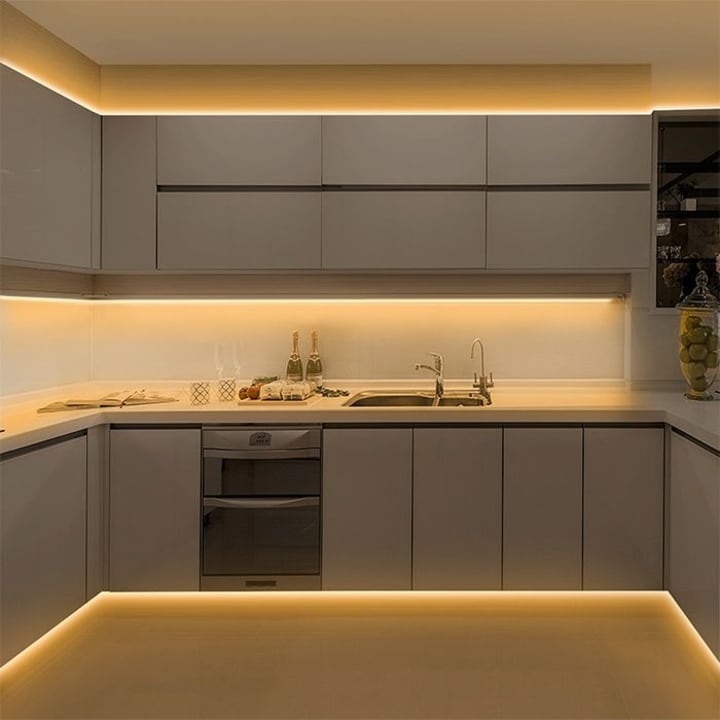 3. Minimalist Track Lighting
Opt for minimalist track lighting with adjustable fixtures that can be directed to illuminate specific areas, like the sink or countertops.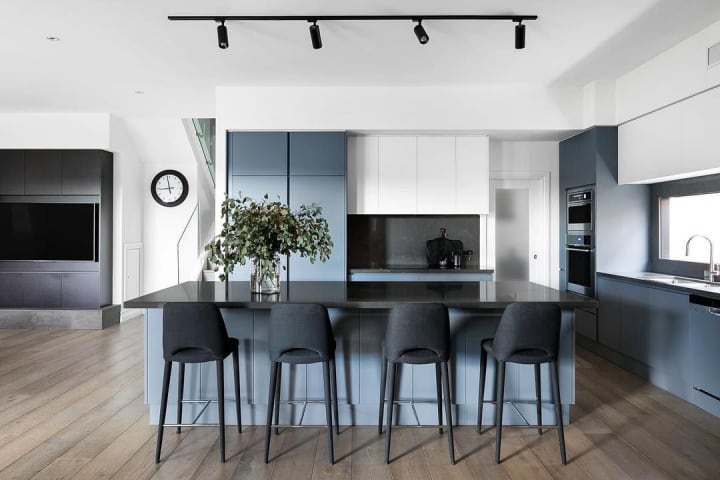 4. Under-Cabinet Lighting
Enhance task lighting with discreet LED strips or puck lights beneath upper cabinets to brighten work surfaces. They are energy-efficient, long-lasting, and can provide bright and even illumination.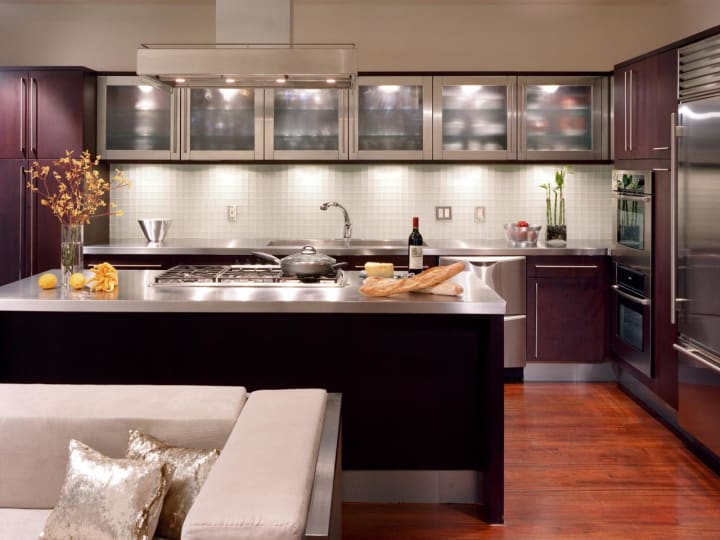 5. Glass Bubble Chandeliers
Choose a chic chandelier light with glass bubble shades for a touch of whimsy and contemporary elegance. They are sometimes called cloud chandeliers because they can give the illusion of puffy clouds hanging from the ceiling.
6. Linear Suspension Lighting
Install linear suspension lights over the dining area, creating a seamless transition between the kitchen and dining space.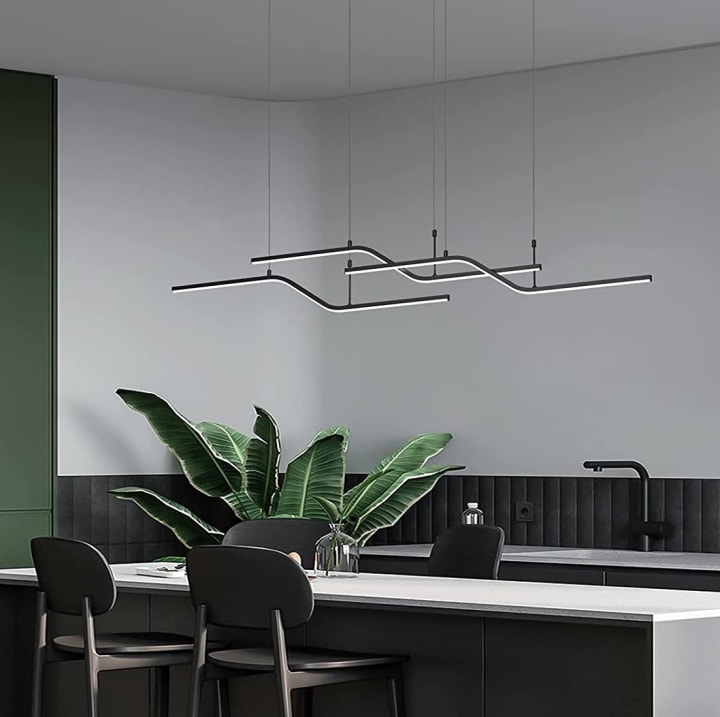 7. Smart Lighting Controls
Invest in smart lighting controls that allow you to adjust brightness, colour temperature, and even set lighting schedules through your smartphone.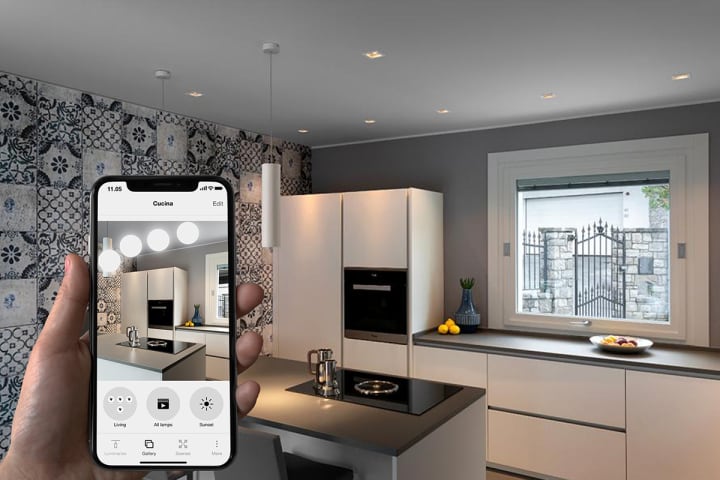 8. Sculptural Lighting Fixtures
Select sculptural lighting fixtures that double as works of art, serving both functional and aesthetic purposes. This piece is the work of Seppo Koho, and belongs to a collection of similar sculptural wooden pendants.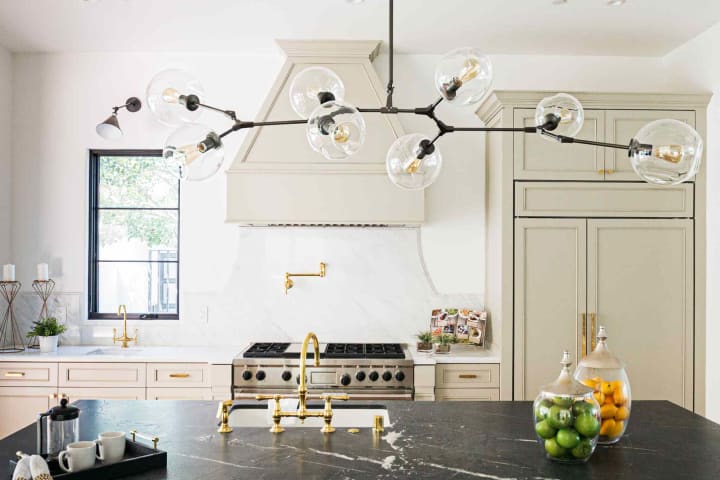 9. Geometric Shapes
Embrace geometric lighting fixtures like hexagonal or octagonal pendants to add a modern edge to your kitchen. The piece comes from a collaboration between diesel fashion company and design house foscarini.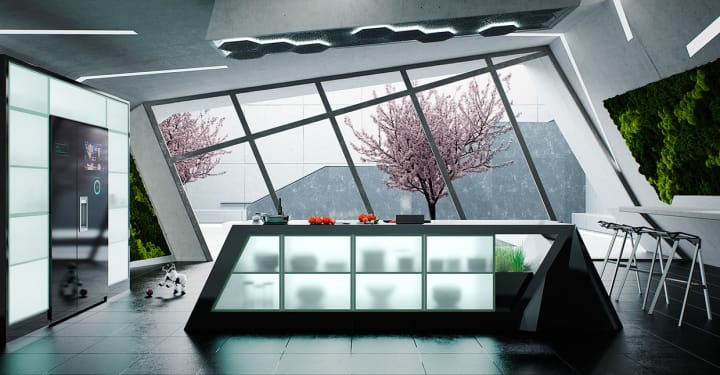 10. Cove Lighting
Install cove lighting along the perimeter of the kitchen ceiling for a soft, indirect glow that enhances the overall ambiance.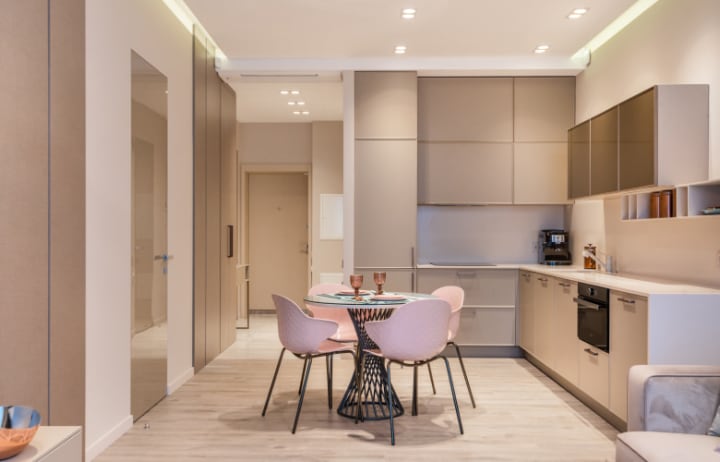 11. Industrial-Style Pendants
Hang industrial-style pendants with exposed bulbs and metal accents to create an urban, loft-inspired look.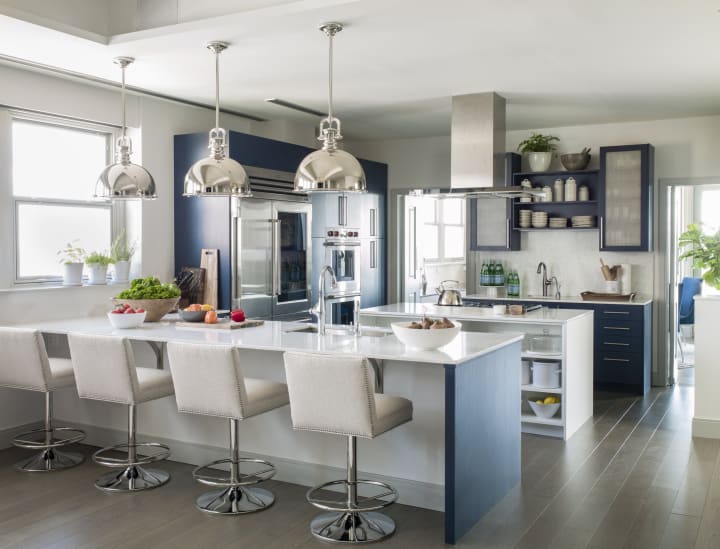 12. LED Recessed Lighting
Replace traditional ceiling fixtures with energy-efficient LED recessed lights for a clean, streamlined appearance.
Recommended Read: Types of False Ceiling Lights: Complete Guide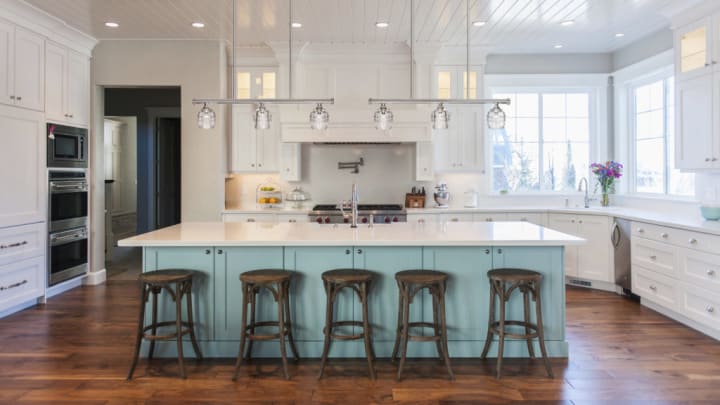 13. Colour-Changing LED Lights
Install colour-changing LED lights above kitchen cabinets or beneath an island for customizable ambiance to suit various occasions.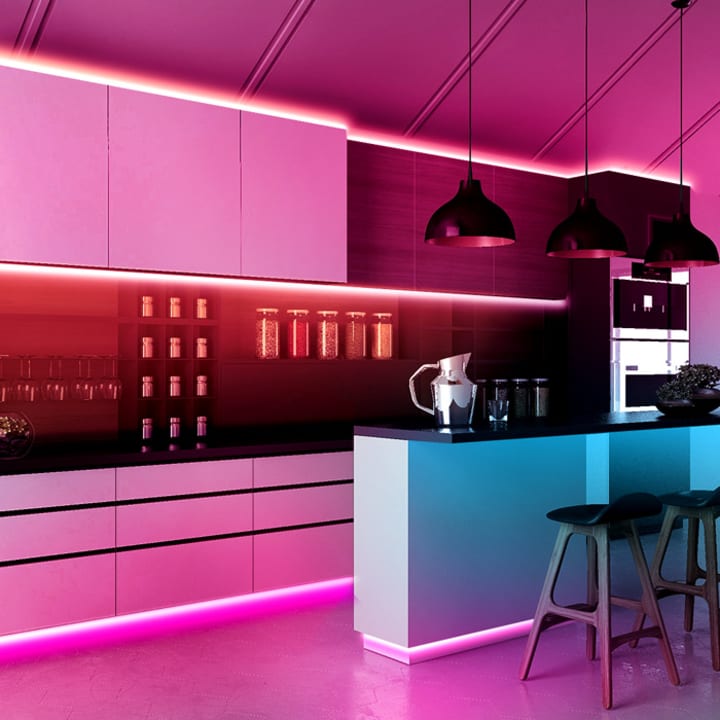 14. Open Shelving with Integrated Lighting
Combine open shelving with integrated LED lighting to showcase your kitchenware and create a warm, inviting glow.
Recommended Read: Cool Wall Shelves Design Ideas for a Home
15. Backlit Glass Backsplash
Opt for a backlit glass backsplash that not only adds a contemporary touch but also provides functional task lighting.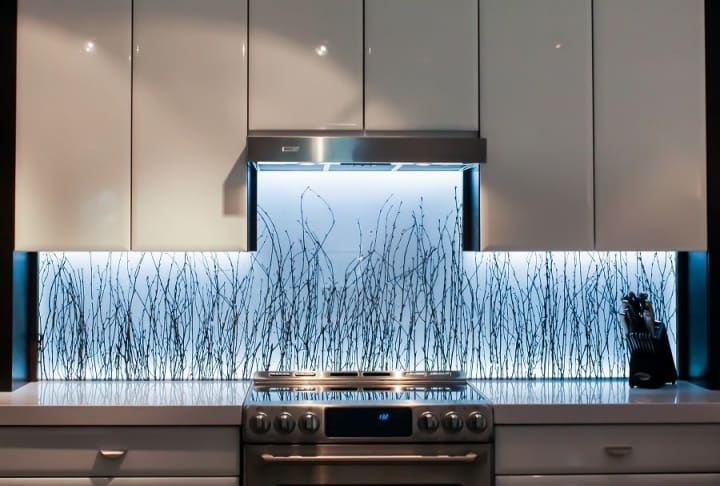 16. Magnetic Track Lighting
Utilize magnetic track lighting that can be easily repositioned to illuminate different areas as needed. Track lighting illuminates the largest elements of your home, from monorail-style hall lighting to inlaid fixtures above the kitchen.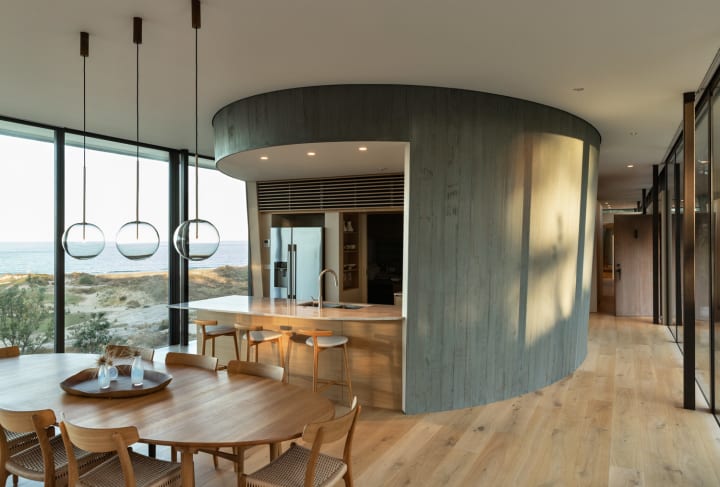 17. Floating LED Shelves
Incorporate floating shelves with built-in LED strips for a futuristic, space-saving storage solution. There are three main types of lighting in a modern kitchen: function, mood and feature, and the most successful kitchen plans incorporate all three.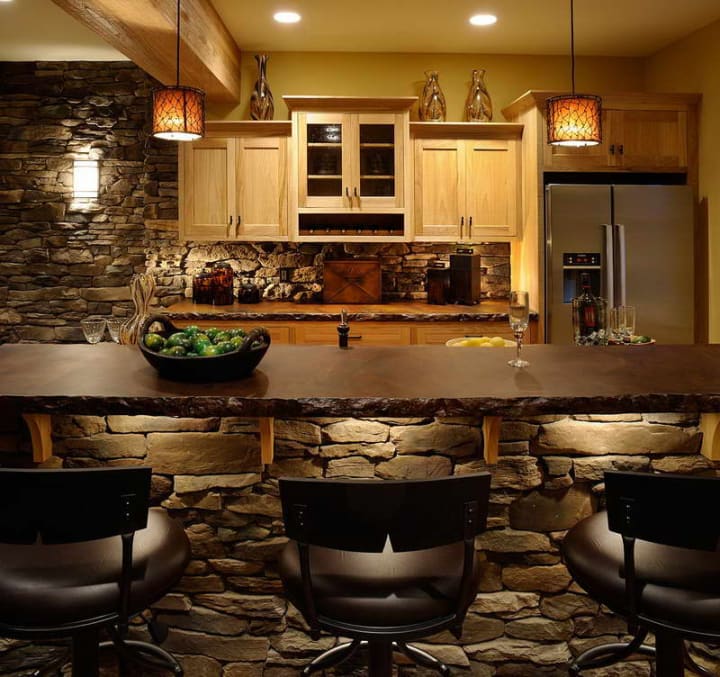 18. Wireless Under-Cabinet Lights
Use wireless, battery-powered LED lights for under-cabinet illumination without the need for wiring. And when it comes to under cabinet lighting, the thinner the lights, the better. Most upper wall cabinets will have a lip or overhang that allows some space to hide lights.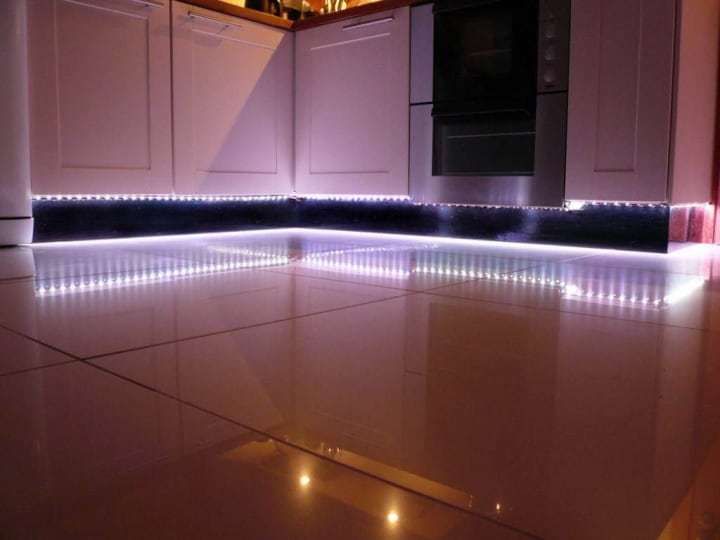 19. Minimalist Wall Sconces
Install sleek, wall-mounted sconces on either side of a window or artwork to highlight key features. If it's left until later, wall lighting possibilities are limited, impact is diminished and mistakes can be costly and disruptive to fix.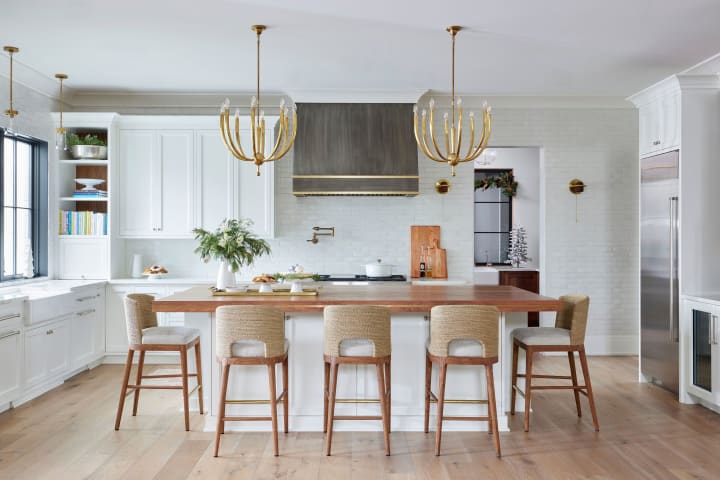 20. Colourful Pendant Clusters
Create a vibrant focal point by clustering pendant lights in different colours and shapes above the kitchen island.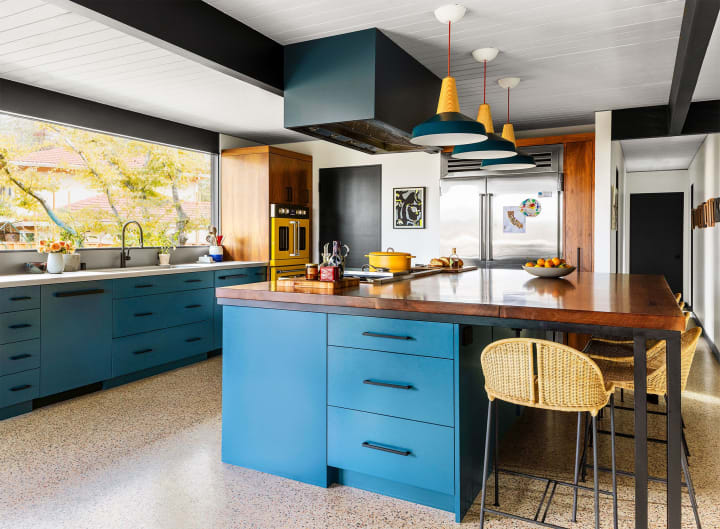 Conclusion:
Modern kitchen lighting is not just about functionality; it's a design element that can transform your space into a sleek, contemporary masterpiece. By incorporating these 20 innovative lighting ideas, you can customize the ambiance of your kitchen to suit your style and needs, making it a hub of both culinary innovation and visual delight.
About the Creator
Interior design enthusiast, part-time blogger, and a panda lover. I have mission to explore the trending architectural and interior design ideas to the world.
Reader insights
Be the first to share your insights about this piece.
Add your insights