Merry Bookmas!
Third Place in Mindful Gifting Challenge
Eco Friendly Gift Options For Book Lovers
Calling all last minute shoppers! Christmas is literally right around the corner. While I know it can be challenging to find the perfect gift for someone, I also know you probably are balling on a budget! It feels like people this year are being more purposeful and meaningful with their gifts. So let me help take some of that stress off your plate. I love bookish things, and reading has been a big part of who I have grown into over the years. So here are my top gift ideas for book lovers!
Audible Membership $14.95 per month
Hear me out for a second. Audible impacted me in so many ways this year, that I had to make this my first suggestion to you! Audible is an amazing way to consume content and books. I found myself having several points where I had no time to sit down during the day to read a book. I was in the car a lot working Door Dash, or going to the gym and working out that consuming books on the go seemed like an amazing option! They also have lots of Audible Originals, that are not available on the market and even Podcasts! I am currently listening to Becoming by; Michelle Obama and truly it's an amazing read! Plus not to mention Audible is amazing for those long drives too and from work, or even traveling on the plane!
Used Books
This one is almost a given. I know there are super picky people who only want a book that is special edition and stuff, but try going to a thrift store or even books on your own book shelf! These books are usually very inexpensive. And you are also helping save the environment buying a used book. Typically you can get plenty of used books for cheap, or little to no cost. So hit up a Goodwill near you!
Kindle
Most books now are offered in a digital format. I love kindle options for travel because they allow me to read everything in the app and have hundreds of books at my disposal. Not to mention once again, you are helping save the environment. Also you can gift certain copies of books directly from your kindle to another person for free! Kindle also has the option of Kindle Unlimited which is $9.99 per month. Where Kindle has select books you can read multiples, for your friends who just consume books like candy!
Handmade Book Marks
How many times has a book lover lost their bookmark? The answer is unlimited. I can't tell you how many I have gone through, and I feel like you can never have enough! An awesome way to go about book marks is make them yourself! You can go to Hobby Lobby or Michael's and get creative! If you know they love keys, or dogs, etc. They have materials for it! Or even better make a photo collage, and then laminate it! The sky is the limit.
Bookish Subscription Boxes
There is literally a subscription box for anyone out there, and yes they have bookish ones! Consider gifting one month and let them see if they like it. Personally I love Book Bound Box. They are quaterly and do boxes themed after authors that inspire them! Also they are a female owned and veteran run company! But they have monthly boxes like OwlCrate or FairyLoot that are in different price ranges and categories, that allow book lovers to build collections of limited edition books! This is also great because many of these companies are small businesses who collaborate with other small businesses to get their names out there!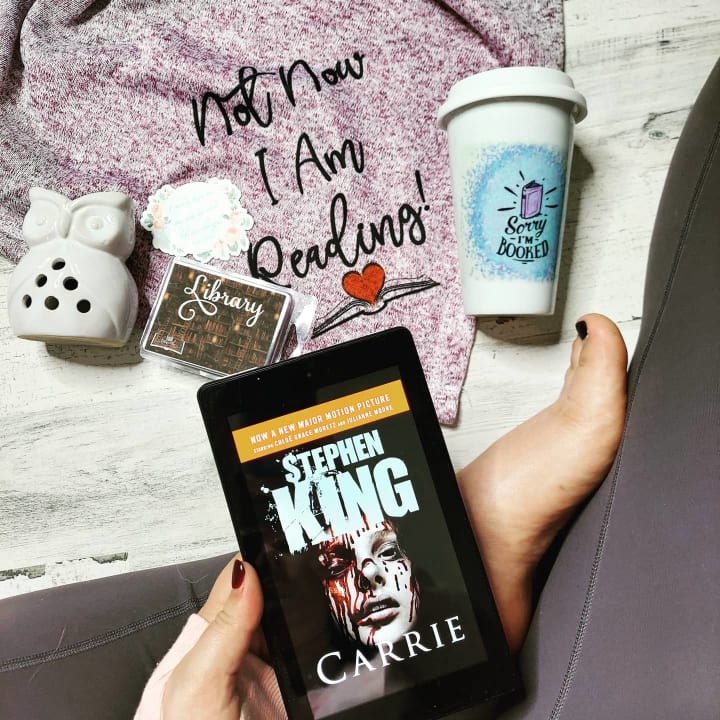 Reading Planner
Help your book lover stay organized and on track next year with a reading planner! It sounds intense, but helps people to keep track of the books they have read, and the quotes they loved with each book, while keeping track of their own personal life. OwlCrate sent one in last month's box, and I genuinely have found myself using it more than I have in the past. With all the appointments and zoom calls I have now, staying organized is more important than ever!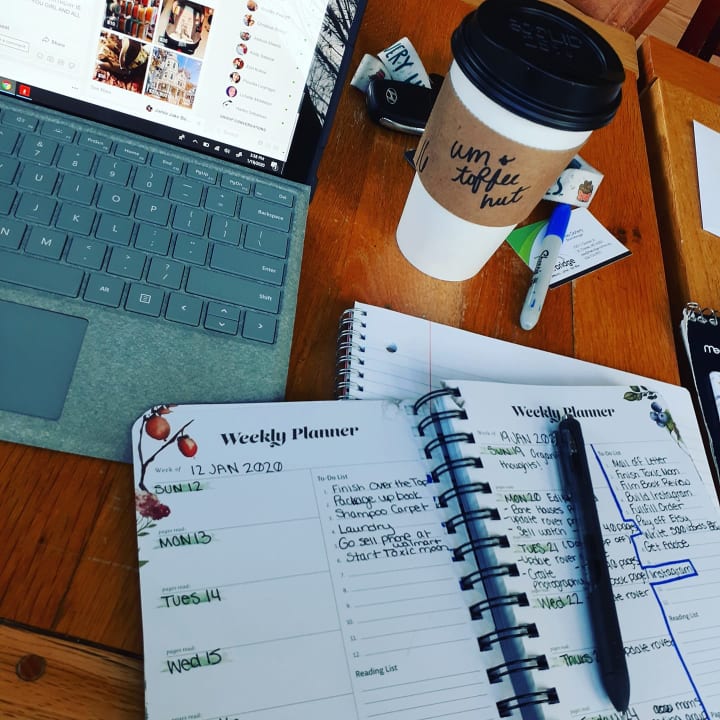 Well that's it guys! I hope some of these suggestions help you out on the search for that perfect gift for all the book lovers in your life! If you need more help or suggestions feel free to reach out on Instagram @theamethystbooknerdigan and I will point you in a direction! Don't make the holiday's harder on yourself. Remember this season, it's about being true to oursleves and to the ones we love!
-Kayla