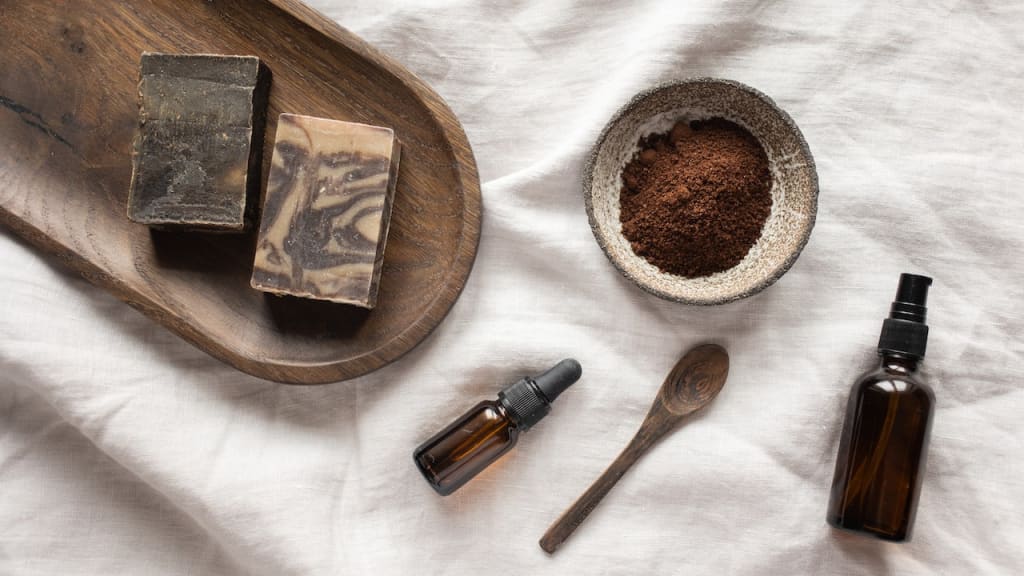 karunjeeragam oil
Hair loss is one of the problems faced by many of us nowadays. We all experience hair loss at the age of two or at a young age which makes us bald. Due to this many people are affected mentally. An excellent remedy for this is black cumin. It was used in our ancient times for hair growth. But many of us do not know the glory of this black fennel. You can see about it in this post
Natural Medicine:
We buy and use chemical products sold in shops to grow hair. It is because of using this that our hair doesn't grow anymore or it only prevents hair fall and hair doesn't grow back where hair falls. But because we use our natural method of medicine we do not experience any side effects. It also increases our hair growth.
Black fennel can cure colds and coughs, cure skin diseases, and cure menstrual problems.
To remove the dirt in the uterus after delivery, from the third day after giving birth, one spoonful of black cumin powder should be mixed with palm jaggery and eaten in the morning and evening for five consecutive days.
Black cumin is a good remedy for cervical pain, scabies and eye pain. Black cumin has been proven to be a great pain reliever. So taking it a few days a week is better for health.
Take equal quantity of black cumin, fenugreek, and omum and roast them into powder without burning and mix it with warm water and drink it at night. By doing this, unwanted fat is removed. The blood is purified and makes the blood flow smoothly.
A spoonful of black cumin powder mixed with honey in hot water dissolves kidney stones and gallstones. It can be eaten twice in the morning and evening.
Black cumin is a remedy for phlegm caused by colds, flu, snoring and nasal congestion.
Fenugreek Oil:
Black fennel oil is definitely among the products used for hair growth in our ancient times. This is because of the nutrients nigellone and thymoquinone in it. It helps our hair grow a lot. And Nigellon in it helps to regrow hair where we have lost hair. So we should use this black fennel oil to increase our hair growth. It also has anti-aging properties. So instead of using coconut oil it is better to use this black fennel oil.
Preparation Method:
Although many people know about the benefits of black cumin, they do not know how to prepare it and how to use it. Let's see about that now.
To make black fennel oil we first need to take black fennel oil. It is best to use this black fennel oil directly. We get full benefit. But when this oil is not directly available we have to take coconut oil and add black cumin in it and boil it well. After filtering we have to use castor oil. Instead of coconut oil we can also use castor oil.
The black fennel oil we prepared can be used in many ways. Let's see about that now.
Usage Method-1:
Take equal amount of black cumin oil and olive oil. Mix it and heat it moderately. Then massage well on the scalp. Bathing in warm water after 20 minutes will get rid of our hair loss problem.
Usage Method-2:
Mix this black cumin oil with some lemon juice and massage it well on your scalp before going to bed at night. Then take warm water bath in the morning. If we do this twice a week, our dandruff problem will go away. And our hair grows better.
Usage Method-3:
A little honey or coconut oil should be mixed with black cumin oil and massaged well on our head and then we should wrap our head with turkey cloth. Take bath after 20 minutes. If we do this, we will get rid of dandruff problem. Do this twice a week.
Some more benefits:
Using black fennel oil can prevent acne. Also, if people with gray hair use it, the gray hair will become darker.
Due to the high amount of anti-oxidants in this black cumin, it prevents our hair from breaking.
It keeps the scalp intact which is responsible for our hair growth. This increases our hair growth.
Reader insights
Be the first to share your insights about this piece.
Add your insights