Lockdown Crafts - The Sequel
Learning new skills and practising old ones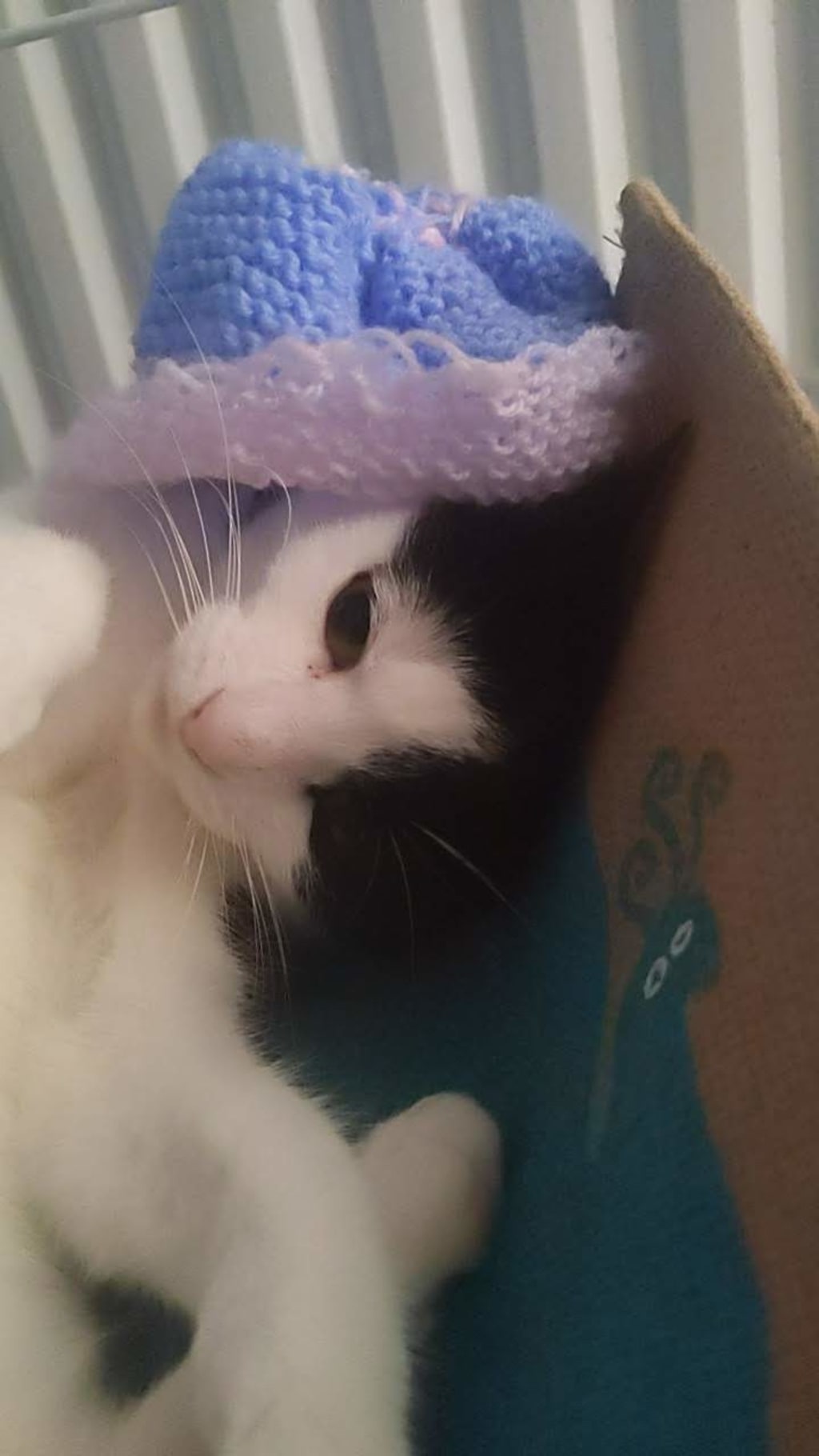 Cat in the Hat - Crackers was not impressed with the hat
Following on from 'Lockdown Crafts', I wanted to share some other things that I have been doing. Looking back on that, I have done something completely different. There have been no further woodwork projects or sewing projects. There have, however, been a couple of knitting projects.
In the spirit of trying to finish one thing before starting another, I did finish something that I started a long time ago. I had intended to make a child's hat. It did not turn out as well as it could have done. Partly because I forgot how to do what I was doing but also because I was focused more on finishing than on doing it well. I tried on the hat first, it looked silly. Then the cat tried it but didn't like it. It does look good on my teddy bear, though.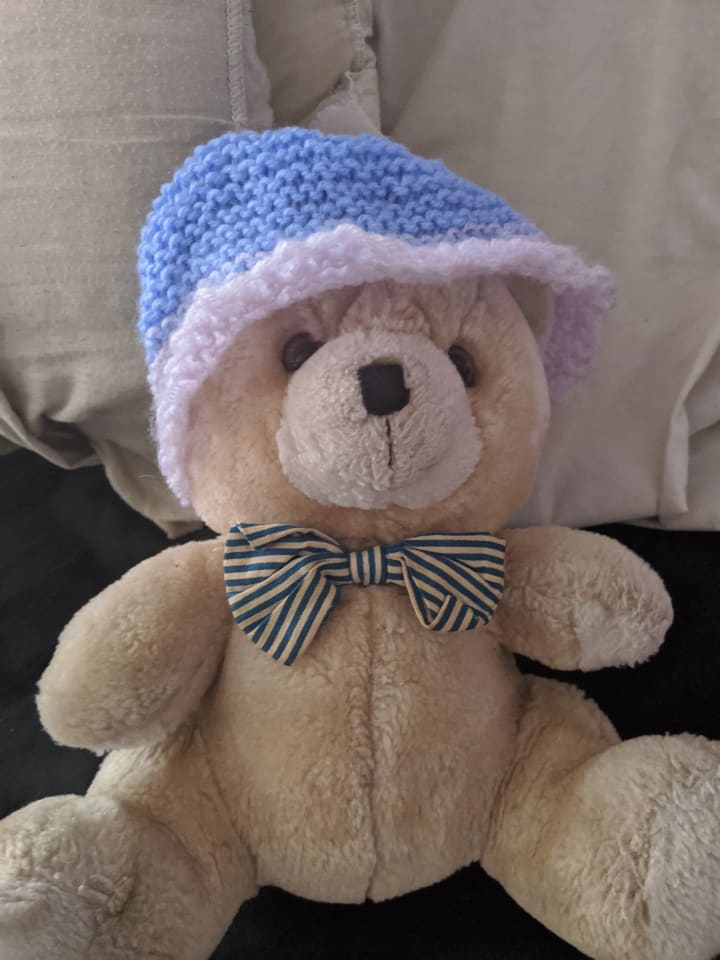 Another thing I've done is to open a shop on Redbubble. Independent artists can upload their work - photography, drawing, digital art, etc. - onto Redbubble products. It's a 'print-on-demand' marketplace. I started off with one photo of a scene I loved. I wasn't sure I'd have much more to add but I did.
At first, it was a few more photos but then I found an old drawing I'd done in Paint. Following on from that, I looked for different drawing and editing software. I discovered that I already have Paint 3D on my laptop! I also found Pixilart.com. I'm still learning with that but I've found it fun to use, and I've made a few designs with it under the name SMRavenclaw. My art skills have never been great but, as it turns out, I've created some quite nice digital art. Its also something that I've really enjoyed. It can take varying amounts of time, depending on the detail that you want.
Things I like about Pixilart:
1. It's free to use
2. It's online so there is no need to download software
3. The time it takes is entirely up to you (and you can save drawings if you want to edit them later)
4. It is a community of all abilities. You can like and comment on other people's drawings, and there are challenges to inspire you.
5. You can save your work on the site. If you wish, you can download your work to your device.
6. You can work with different sizes. Some devices only allow the smaller scales (32x32 and 100x100) but larger devices can accommodate the larger size of 500x500.
There are a lot of ads but that's what keeps the site free for the user. The ads aren't too intrusive, though. You just have to be careful not to accidentally click a banner ad if it pops up across the bottom.
Your images can be altered in size when you download them. They are transparent but bear in mind that they will lose transparency if opened in certain apps such as Paint.
There are similar programmes to Pixilart. Some require a download, some can be quite costly, and some are difficult to learn. Pixilart, I have found, is a good place for beginners to start. It is free and simple but there is scope to learn and improve.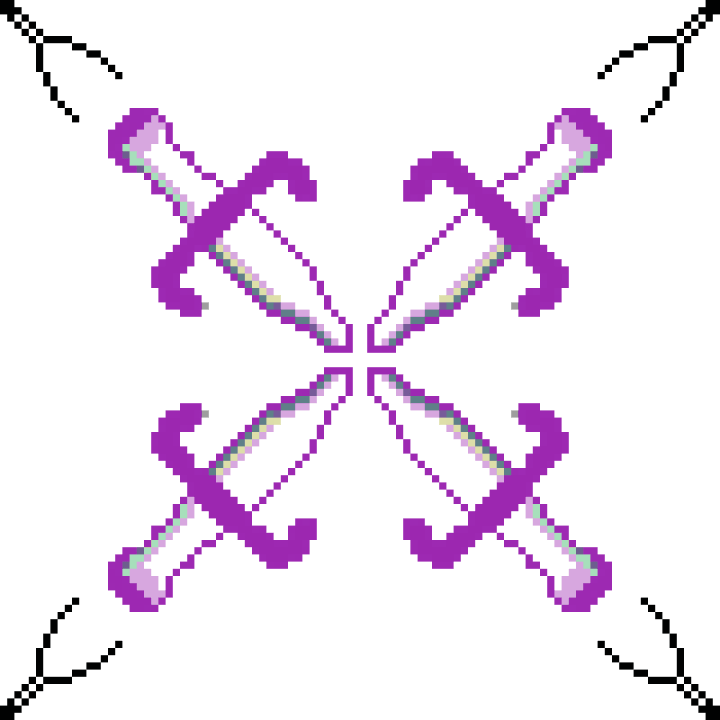 Going back to knitting, I like to do finger-knitting. It's something I used to do as a child. It's quite relaxing but I don't think I've ever actually made anything that way. This time, after years of not doing it, I made myself a bracelet. It's a very comfortable bracelet, and my husband said it's pretty. It didn't take very long to make.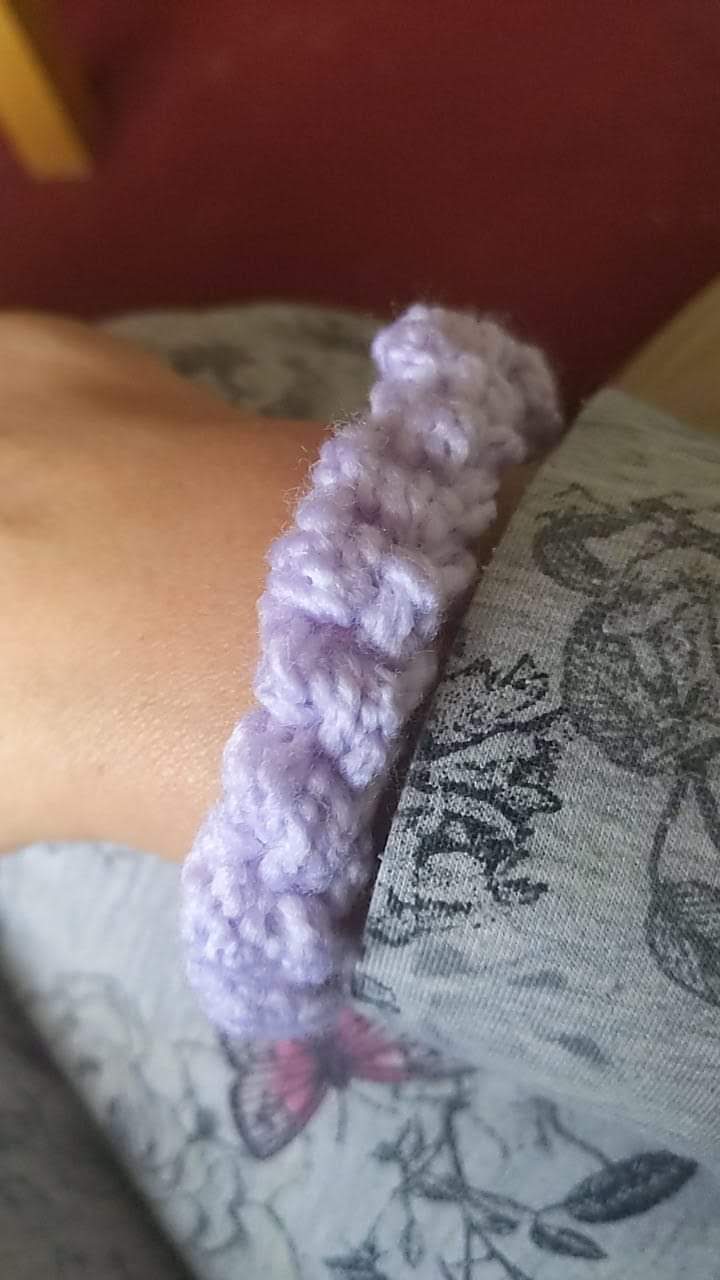 The good things about finger-knitting:
1. You don't need any equipment other than the wool (or whatever stringy material you choose).
2. It's easy to correct any mistakes as it can be undone and re-done quickly and easily.
3. It's a good way to use up spare wool.
That, along with some free online courses with Open Learn, is what I've been doing in my spare time. I have also continued with my puzzle books, a bit of reading and research, playing games, and keeping in touch with friends and family.
Remember that everyone is different. Whatever you're doing, keep going if you can but don't forget to take a break where possible. Some of us will be keeping busy in lots of ways. It is quite normal for me, for example, to always be doing a lot of things and wanting to do more. Don't feel obliged to be doing the same if that's not how you roll.