Leather Craft Ideas
Leather Craft Ideas - Get Inspired for Your Next Amazing Project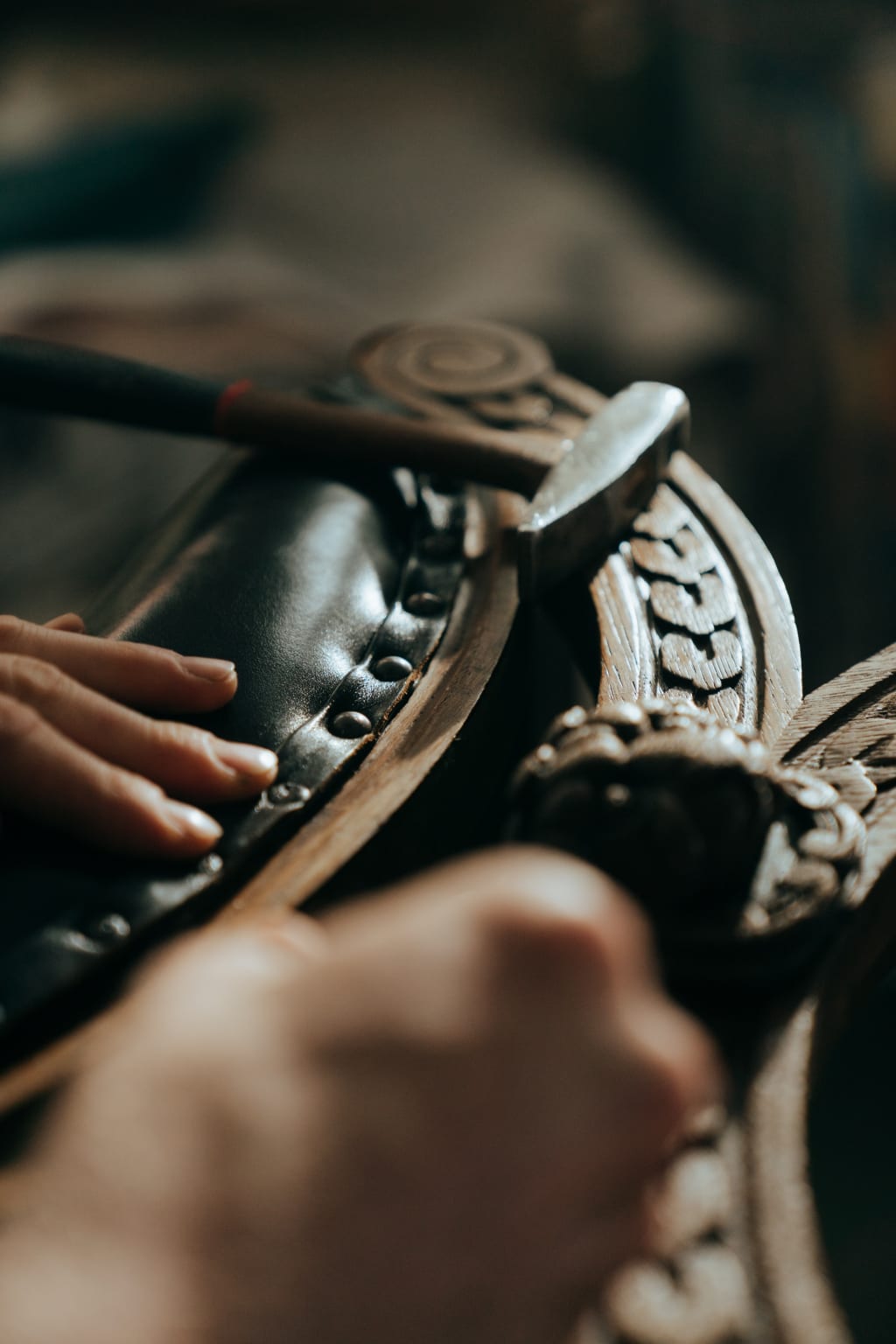 Leather Craft Ideas - Get Inspired for Your Next Amazing Project
While creating leather items, it is easy to run out of steam. Crafters have a variety of alternatives for refreshing what they are working on thanks to the marvels of the internet. Let us look at a few different leather craft ideas that you might want to attempt for your next project.
Sunglasses cases and passport wallets are two fresh and interesting leather manufacturing options to consider. Various materials and skill levels will influence which leather craft ideas you should try.
Now let's look at some ideas that will offer as fresh inspiration for your work on your leather crafting path.
What exactly are Leather Craft Ideas?
It might be tough to know exactly what you want to produce at times. After all, there are only so many wallets you can produce, right? We have compiled a list of leather craft ideas to have something new on your workbench anytime you need to refresh your creativity. Different projects for crafters of diverse skill levels use various materials. Now let's get started!
Ideas for Leather Crafts Sorted by Material
Ideas for Fake Leather Crafts
Fake leather is any substance that looks like leather but is not. It may sometimes be constructed of plastic, which reduces the cost of the leather and makes these concepts much more affordable. Several popular faux leather crafts projects involve the use of a Cricut, which comes with a selection of faux leather sheets to pick from. See interesting projects like imitation leather earrings and beautiful ribbons.
Ideas for Thin Leather Crafts
Thin leather does not relate to a specific type of leather, but rather to its thickness. Anything less than 3 oz. is termed "thin" leather. Thin leather can be used for bookbinding (or rebinding), lightweight purses, or wallets.
Because thin leather is not very resistant to puncturing, projects involving this sort of leather should probably avoid environments with sharp, pointed items. As a result, a leather bound diary or notebook might be a nice leather craft project.
Ideas for Leather Belt Crafts
In the case of leather belts, the simplest solution would be to take a leather belt blank, mount hardware, and stamp it. Tooling, on the other hand, might be a terrific alternative for producing leather belts if you want to try something new. Though time-consuming, the finished product resembles a work of art rather than a practical object.
If you are into upcycling, a good-quality leather belt may be used to build something like a leather camera strap or a leather plant holder.
Ideas for Soft Leather Crafts
Soft leather is frequently used to produce purses and other hand items. Because these items are often held, the soft leather contact contributes to the feeling of excellent quality. Soft leather is also used to make handbags and furniture, which must be soft to be comfortable. Soft leather is an example of suede. It has practical applications such as suede shoes and apparel.
Ideas for Leather Lace Crafts
If you have leather lace, you may try a variety of leather craft ideas. Leather lace earrings might be a good place to start. You might make a basic plant hanging out of the leather lace, depending on its thickness. Braiding leather lace is another popular idea that may be used to broaden the variety of crafts you can try, such as braided leather cuffs, bracelets, and drawstring purses with a leather lace drawstring.
If you are searching for leather craft accessories for your next project, TrueGether has got you covered. TrueGether is the best Shopify alternative free that has got a wide range of home arts and craft items at good prices only for you. Visit this amazing shopping site and get the best deals now.
Reader insights
Be the first to share your insights about this piece.
Add your insights