Latest Coffee Table Designs for All Kinds of Living Space
The coffee table doesn't have to be boring. Spice it up with these glass designs.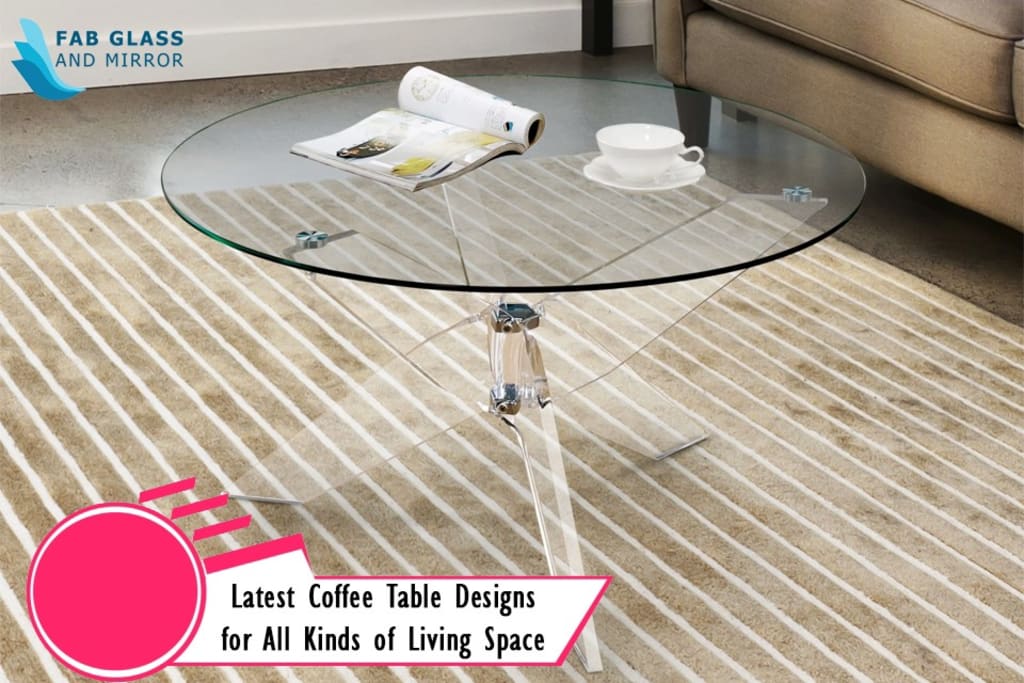 Coffee tables have always been the focal point in living areas. They command a lot of attention in such a way that if done wrong they can easily take away the balance of elements in the living space. They also add more character in an area, in that in most cases depending on their design they are considered to be an expression of who a person is. They vary in design; the simple ones are said to have a more stylish connotation to them; thus, the person with such may have an even simple house design. The sophisticated designs are for spaces with very little going on in terms of furniture; this, therefore, allows one to be experimental in the different designs. Below are some of the latest coffee table designs for different kinds of living space.
Rectangle Glass Coffee Table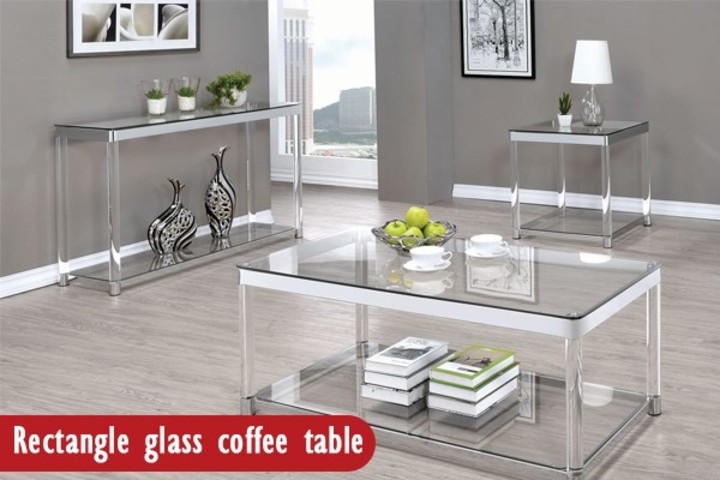 This is a rectangular shaped glass coffee tables made purely of glass and supported with metal rods that support every corner of the glass table to ensure that is balanced. When placed at the center of the house they easily attract the attention of the onlookers by its simple design. This kind would best fit in a sophisticated interior with minimal furniture. This can be easily established through the guidance of its theme, a clear glass table, it is meant to sit in an uncluttered environment which would reduce its risk of breaking once an accident happens. You can easily notice it in the middle of the house and just walk away without damaging it.
The Modern Square Steel Wooden Coffee Table
This is a modern steel framed with a wooden top coffee table. The combination of steel with wood brings about a simple modern look that can easily be used in the gardens and also in the living room. This, however, is a minimalistic design that would best fit in a less congested living area.
The Triangular Coffee Table
With the increase in the numbers of people living in apartment buildings, designers are coming up with beautiful designs for furniture to be used in this small space. The glass side tables are crafted of steel frame wooden base and a glass top. It is simple, clean and versatile in design. It is particularly useful in small spaces because it does not occupy a large area and can be placed at the corners after they are used. At the corners, they can be used as book stands because of its two bases.
However, to create a perfect merger with the environment you can match its frame with various furniture in the house, this includes the frames of artwork and flower pots can be painted the same color as one on the frame. The marching of a few elements of the coffee table to the environment creates a connection to each other helping the coffee table to blend well with the décor.
Wooden Coffee Table with Metallic Wheels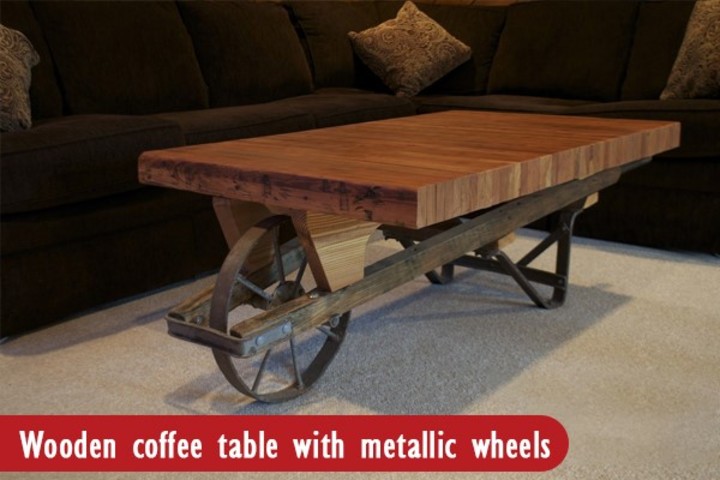 This is a purely a wooden coffee table with a metallic wheelbase. This falls in the category of coffee tables for living rooms. It is, however, a great example of how you can update the look of your living room using a single piece of furniture. Its simple design can be easily made without the guidance of a professional carpenter. This type of movable coffee table can come in handy if you have a small living room space. Therefore, you can push it where you want it to be used and later on remove it and set it aside just in case you want to use the space for a different purpose.
Therefore, you should consider movable furniture when you have a small living area. A Shanty-2-Chic coffee table is one of the best designs in the recent past. Various glass table decoration ideas can come in handy here, they most likely and might as well be used to add a flower vase on top of the coffee table. However, in most cases, the interior décor of the apartment determines the kind of decorations that are to be used.
The Modern Flower Table
This can be described as a simple, elegant and stylish glass coffee table that when placed nicely they blend depending on the environment and translate to a sleek and sophisticated look. They come in three different colors and two different sizes. These are the birch wood edge and chrome frame. These two are beautiful and eye-catching because of the subtle details on top and the general chic design that its elaborate finishing brings out. This kind of coffee table would best fit in a minimalistic designed space that because of its sophistication. However, it can be placed and used outside in gardens, especially bathroom mirror cabinets in gardens are equipped with stylish and relaxed garden seats.
Wooden Coffee Table Designed with a Glass Top
Wood and glass are some of the most commonly used materials in designing the interior of the houses and furniture. They are used often because they are a statement of class and creativity. The glass top is highly advantageous when used merely because apart from adding a classy touch to the finishing of the design, it is easily cleanable. The easy wipe down is an assurance that the coffee table would never be affected by stains and other non-cleanable elements. The table fits perfectly as one of the coffee tables for a living rooms. It should be centrally placed in the living room leaving an ample walking area around it. As a glass table decoration idea you can put books under the glass or add a flower in a vase on top of the table. The table would perfectly blend with the décor if placed on an equally plain carpet of contrasting color.
With the above examples of various modern coffee table design ideas and how one can make them integrate with the environment in a more harmonious way, you should try to get one that fits best with your décor to achieve a modern interior.