Is there any struggling to delete your social media accounts?
Take action now and quit worrying about it.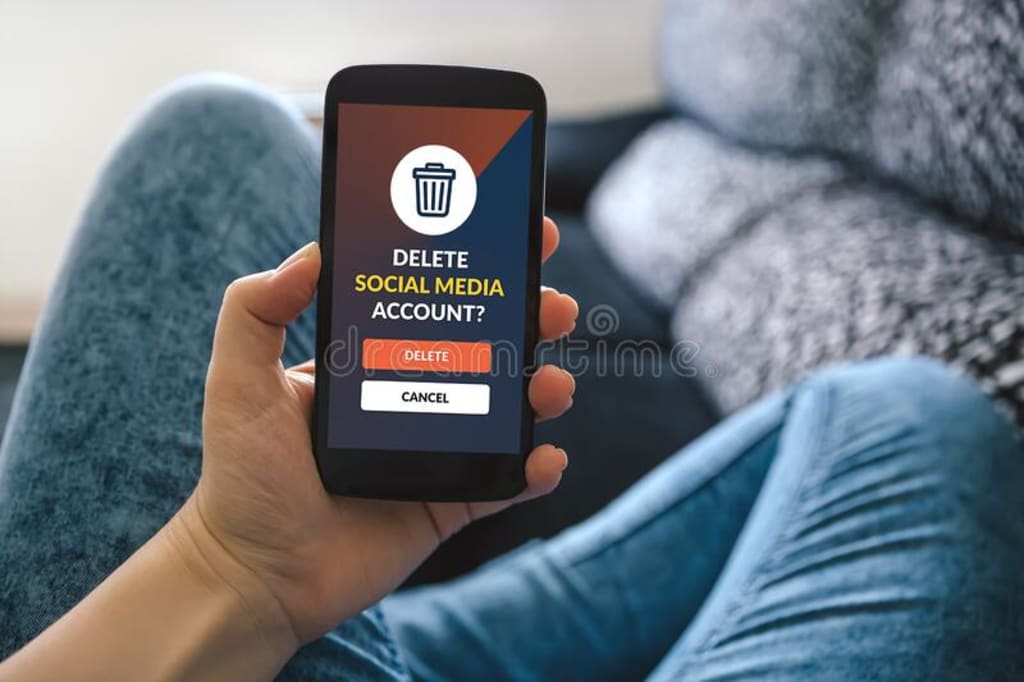 Rather than updating your Instagram and Facebook every day, protecting your identity online is crucial for your brand, reputation, and credit worthiness. The media will occasionally report on a serious data breach involving personal data stored by significant banks, insurance providers, or social media platforms.
If the data is obtained, it may be utilized inappropriately or even result in identity theft. It's crucial to delete your old social media accounts if you want to ensure some level of identity security.
You must immediately remove any outdated accounts and keep your online access to your existing accounts safe and secure. You can erase your previous accounts on all of the well-known social media platforms using this advice.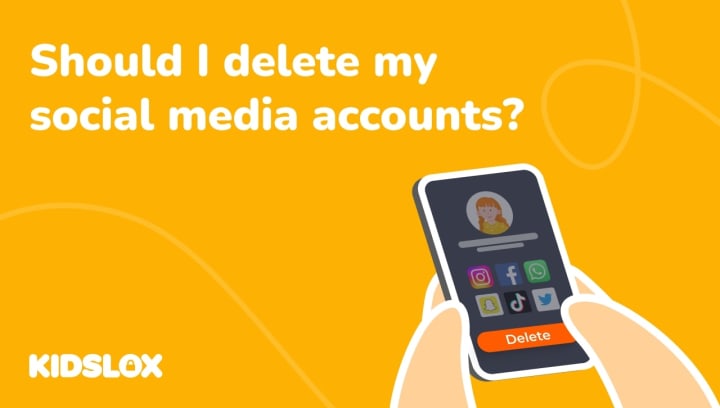 Facebook
With over a billion users, Facebook is the largest social network platform of all time. It keeps things straightforward and makes it exceedingly simple for you to deactivate your account.
Choose your Facebook information, then choose to delete your account and information, after selecting the "settings" option from the down arrow in your browser.
You can delete your account from this option, but you must add your password as confirmation.
Foursquare
Around ten years ago, Foursquare launched online in order to inform friends of your location and discover where they are. You must use a computer to access the platform in order to remove your Foursquare account.
The option to remove your account may be found at the bottom of the "privacy" settings menu, which you must scroll to. You will be taken to a page where you must confirm whether you really do wish to delete your account after choosing this option.
Google
Google has one of the most connected ecosystems and is without a doubt the top search engine. You can access a variety of different programs and websites without having to register separate accounts by using a single Google account.
You must remove your complete Google account in order to delete your Google+ or Gmail account. Choose "remove account and services" from the "Google Account Settings" menu.
There, you may access all of your Google applications by selecting the "remove products" option. Prior to deleting your account, you must first log into each website.
Instagram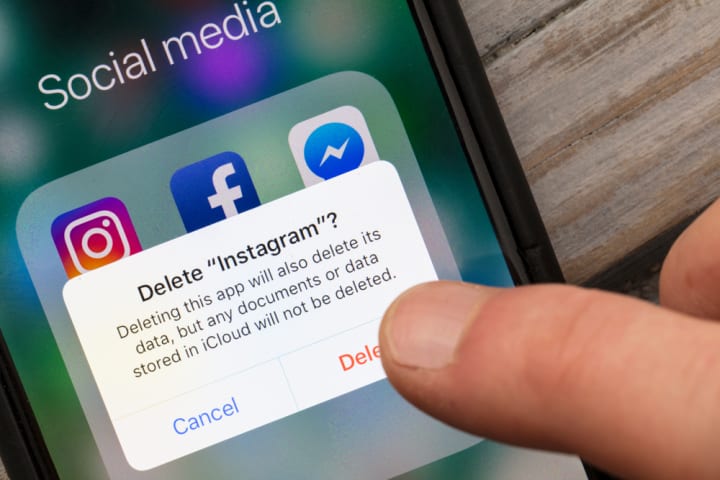 According to Hootsuite, Facebook's younger sibling is likely the most popular social media site among Millennials. It has a strong emphasis on visual communication, making it the spot to look for gifted artists.It is quite easy and doesn't take long to properly delete your account. While you can control your privacy settings using a mobile app, you can only delete your account using a web browser.
Simply visit the "delete your account page," where you will be required to give a reason for doing so.
The option to permanently deactivate the account will be available after you have given the reason and have entered your password.
Linked In
LinkedIn is the social media platform for professionals aiming to expand their professional networks, build their businesses, and advance their careers.
Your profile should be complete and current if you use the platform. Delete the account if you aren't utilizing the platform anymore. You must first open the "privacy and settings" link found in the top right corner of any LinkedIn page. Choose "account" from the drop-down menu, then "ending your account," to finish.
Before you may remove your account, you must first provide feedback and confirm your identity. Following that, you will see a post outlining the repercussions of deleting your account before reaching the confirmation page.
MySpace
Since its heyday, this social networking site has undergone a number of acquisitions and sales (2005 to 2009).
Their database was compromised in 2016 and exposed to a dark market website. You must log into the account you want to remove in order to deactivate it from MySpace.
Choose the "gear" icon and then the "account" tab from there. You can choose to delete your account there. You must first give a reason for deleting your account, and you will then receive an email asking you to confirm your decision. Read the email's instructions, then open it.
Pinterest
Pinterest is an online pinboard or bulletin board where users may save pictures they find online.
You must first access the tripledot menu on the website and use the "change settings" option in order to cancel your Pinterest account. You must then choose "deactivate account" on the "account" page from the drop-down menu. In order to permanently delete your account, you must open and follow the instructions in the email you receive after clicking "yes" to receive it.
Snapchat
For a brief period of time, Snapchat was the preferred social media platform for many users, competing with Facebook in terms of popularity.
Like Instagram, you can't deactivate your account via the mobile app; you need to do it using a legitimate browser.Go to "delete your account" in the website browser and input your username and password. It takes roughly 30 days to completely deactivate your account and remove all of the information from it.
Twitter
No matter how well-known they are in real life, everyone has a Twitter handle. The tweets of everyone, from reputable newsmakers and media outlets to rabid supporters of our favorite sports teams, are followed and used by many people to acquire their news.
Your Twitter account might be deleted very quickly. All of your tweets must wait at least 30 days before being erased.
Go to the account tab and click the "settings and privacy" option from the form on the menu. You will then need to deactivate your account and confirm the action by entering your password.
Tumblr
Although Tumblr has perhaps one of the busiest online communities, anyone can cancel their account with relative ease. Although you have the option to remove your account, any content that has been shared by others will still be accessible on the website.
Go to "settings" by clicking the person-shaped icon on the page. From there, you can remove your account.
Choose "delete account" and then confirm the action by entering your password and email.
According to Tumblr, it takes them a few days to completely delete all of your stuff.
Whatsapp
Whatsapp is a free messaging service for mobile devices that allows users to send Voice over IP (VoIP), pictures, video calls, and documents. Simply open Whatsapp and select the "options" menu to remove your account.
Then, choose Account and click "Delete my Account." You'll need to provide your phone number in international format and touch "delete" after doing so.
YouTube
As a social media network, YouTube is second only to Facebook and is owned by Alphabet, the parent company of Google. Website ratings can be raised with the help of a well-managed channel.
Unused channels should be removed. It's really easy to remove your channel from the biggest video-sharing website on the internet. To access your advanced options, you must first log into your YouTube account.
Choose "delete channel" and then "delete channel permanently" from the menu that appears. When you click this, a window will appear asking if you still want to keep your channel or delete it.
Final Recommendations
Keeping your current accounts secure and removing accounts that are no longer in use are recommended practices to limit the chance of your personal and professional data being exploited or stolen, according to industry experts and a recent piece in Consumer Reports.
About the Creator
On stop Tech-News is a tech enthusiast and writer who provides expert analysis and insights to stay up-to-date in the fast-paced world of tech.
Reader insights
Good effort
You have potential. Keep practicing and don't give up!
Top insights
Eye opening

Niche topic & fresh perspectives

Heartfelt and relatable

The story invoked strong personal emotions
Add your insights