Improving Your Home's Curb Appeal
Best Ways to Improve the Appearance of Your Home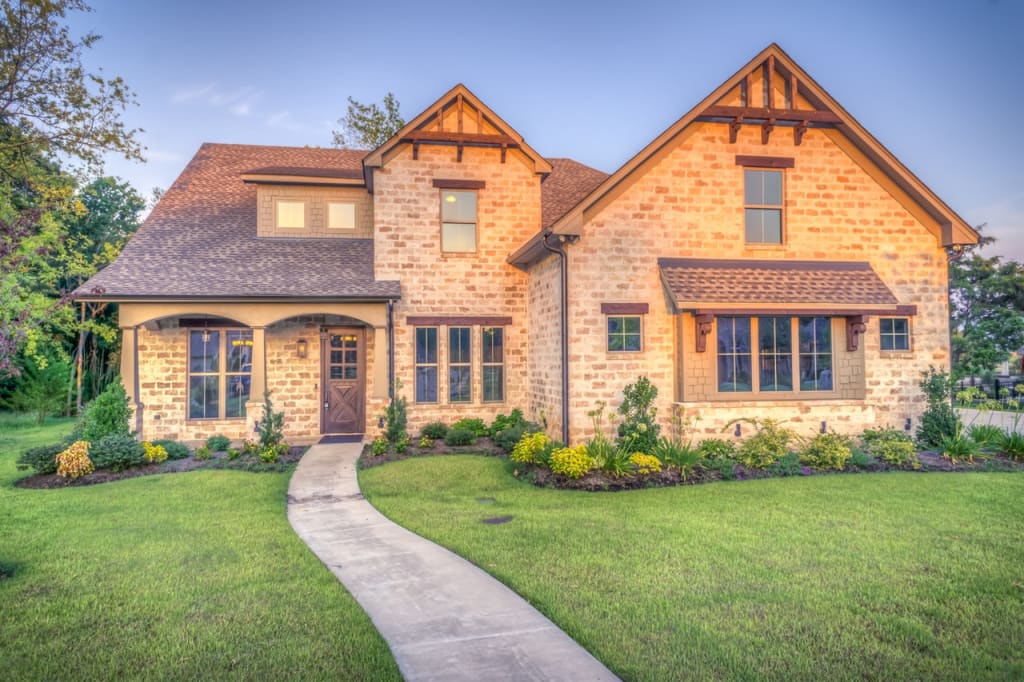 Whether you're hoping to sell your home or are considering living in it for the next 50 years, working on the condition of its exterior is just as important as revamping the interior spaces. Even if you don't have the time and money for a complete renovation, a few basic changes can greatly improve your abode's curb appeal, making it one of the most eye-catching spots on your block.
Change the Landscape
Consider the look of your house as you drive by—Is it monochromatic, dull, and flat? Surround your home with vibrant color and lush greenery to add interest. Build planter boxes below each window to hold colorful flowers, seasonal greens, or herbs. Find local lawn care services to spruce up your garden, plant a shade tree, or add a row of plants along the walkway leading to your front door. If you have the space, you can even add a focal point such as a fountain, rock sculpture, or birdbath.
Freshen the Paint
Add a new coat of paint to your home, especially if it's peeling or faded. If you're selling the house, steer clear of flashy tints, and choose more subdued ones that will appeal to buyers. Consider choosing exterior colors that are more timeless than trendy, to give your home long-lasting appeal. Cover the front door with a contrasting shade that still blends well with the rest of the residence, yet immediately catches the eye with a pop of color.
Repave the Driveway
If your front drive is cracked or stained, consider replacing it for a more modern look. Instead of plain concrete, you can try an imaginative brick and grass combination, stones, or pavers arranged to create a subtle pattern. Keep the look consistent by also redoing the walkway leading to your front door, so it coordinates.
Add Furnishings
Make the deck or porch in front of your home look more inviting with some outdoor furniture. Try a washed wood couch and coffee table for a rustic look, two rocking chairs, and an outdoor rug for a homey vibe, or a sleek wooden bench for a modern feel. If you've got the space, consider adding a porch swing to add charm and movement to the area.
Improve the Fixtures
Update the look for little money by adding new accents and fixtures. Change the door knob, knocker, and house numbers. Add a new mailbox or a decoration on the front door. Place potted plants or flowers along the walkway. Even a new doormat can make a small impression on possible buyers if you're looking to sell.
Modernize Windows
If your current windows are single-pane glass or have chipped or rotting frames, consider replacing them for a new look, greater energy efficiency, and more temperature control. Work with a contractor to determine if wood, vinyl, aluminum, or fiberglass frames would suit your needs best. Then consider different styles, from double-hung to casement to traditional sliders, to see which compliments your home.
Boost the Lighting
Illuminate your home with exterior and landscape lighting that will add interest by casting highlights and shadows across the grounds. Add automatic lamps near your front door and driveway that will also boost security. Line torches or small luminaries along walkways, or include sun bricks or flat top lights when you repave the drive. Solar fixtures may also add value to your residence, as some buyers are drawn to green homes that include energy-efficient features.
Switch Downspouts
Replace any rusted gutters and downspouts on the outside of your home which would give the impression that you're not keeping up with home maintenance. Try adding vinyl gutter systems that are touted as being clog-free; they simply snap together and come in a variety of basic colors to match your exterior paint.
Working on the colors, fixtures, and conditions around the exterior of your house will help it make an unforgettable first impression. The fresh look you achieve with a handful of simple touches can greatly increase the value and appeal of your home.
house
Paisley Hansen is a freelance writer and expert in health, fitness, beauty, and fashion. When she isn't writing she can usually be found reading a good book or hitting the gym.
Receive stories by Paisley Hansen in

your feed