I Take Trips Too!
Vacation and Lifestyle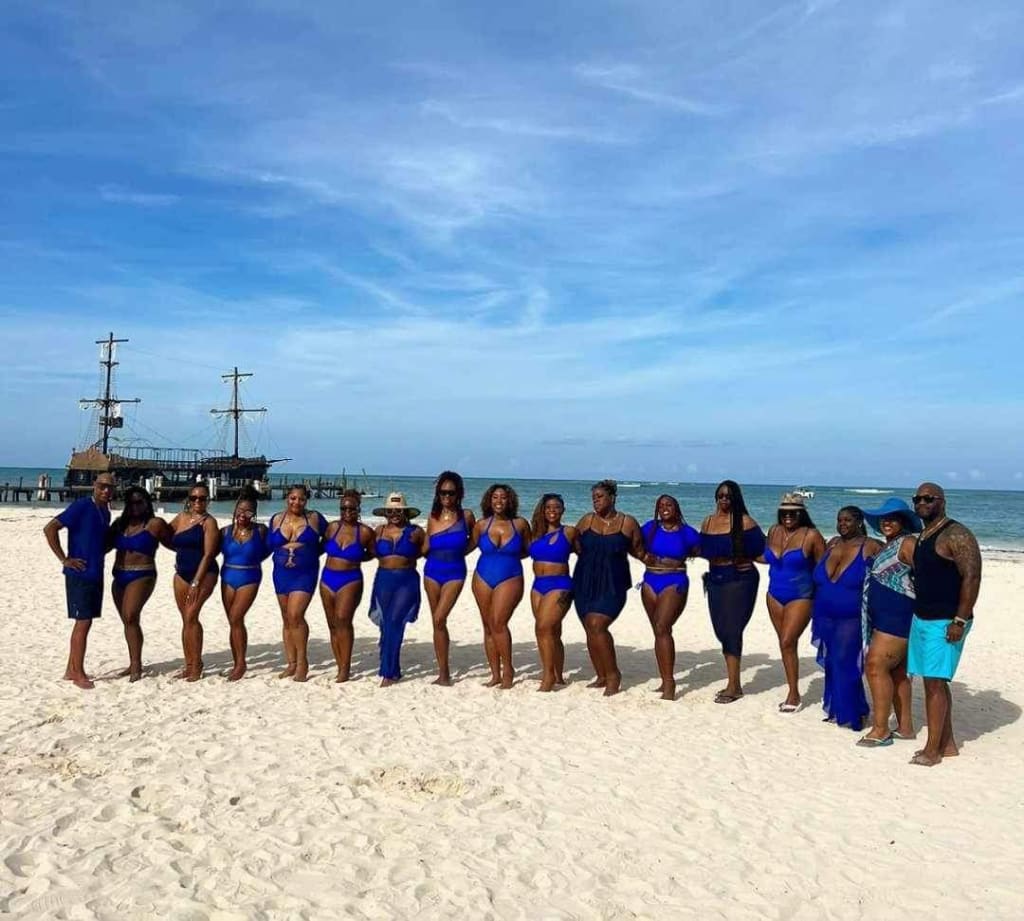 Shades of Blue Photo Shoot, Photo credit: Arrieche Fotografo
In the last few years, a new class of traveler has emerged. Travel groups initiated on social media and fueled by the individual desire to get away, have become increasingly popular. This past week, I had the incredible opportunity to join such a group that traveled for five days to sunny picturesque Punta Cana.
"I Take Trips Too", a Facebook group started by Ebony Lewis puts together group trips populated by adults from all over the U.S.. These folks start out as strangers but if they're lucky, they end up as travel buddies or life long friends. Ebony vacillates between an unassuming host and the life of the party. Angel Taylor is the behind the scenes travel expert. Together, they forge a partnership of powerful Black women dedicated to unforgettable vacations for their co-ed participants.
But let's talk about Punta Cana, Dominican Republic. The theme: "DR Fun in the Sun", the dates: September 14-18th, the group: 20 co-ed adults from every coast looking for some much needed fun and entertainment. The itinerary paints an unbelievable picture with a delightful island as a backdrop. There were red Fun in the DR t-shirts for the first night's meet and greet, shades of blue swimsuits for a breathtaking photo shoot and shades of green for a farewell dinner.
Let's get specific! Group members arrive at the Riu Palace Macao on the first night and officially take the trip beyond the group chat. The property, a 24 hour all inclusive complex boasts a beachfront location surrounded by palm trees and clear blue sea. Multiple restaurants, a fitness center, spa and a waterpark are just the surface of what Riu has to offer. It was my supreme pleasure to be an exclusive member of the Elite Club which entitled me to receive what can only be described as the royal treatment.
The group's first outing together takes place at the resort's Sports Bar. A wave of red t-shirts and beautiful Black people kick the night off with introductions, laughs and drinks galore. I'll be clear, no one is excluded. Ebony welcomes travelers from all walks. But this group just happened to be highly melanated. It was a surety from the first night that this would be a trip to remember.
From my perspective, our private cooking class was the highlight of the trip. The group was whisked off to an exclusive location and greeted by a personal chef (Michael Alcala), a handsome lively host (Anthony), a bartender and a team tasked with catering to our needs. Clad in black and white aprons and hats, we were led through a course of cooking the local Dominican cuisine. The sights, sounds and taste took us on a journey. At the end, we enjoyed ceviche, snapper in a delightful coconut sauce served over white rice…a meal made with our own hands.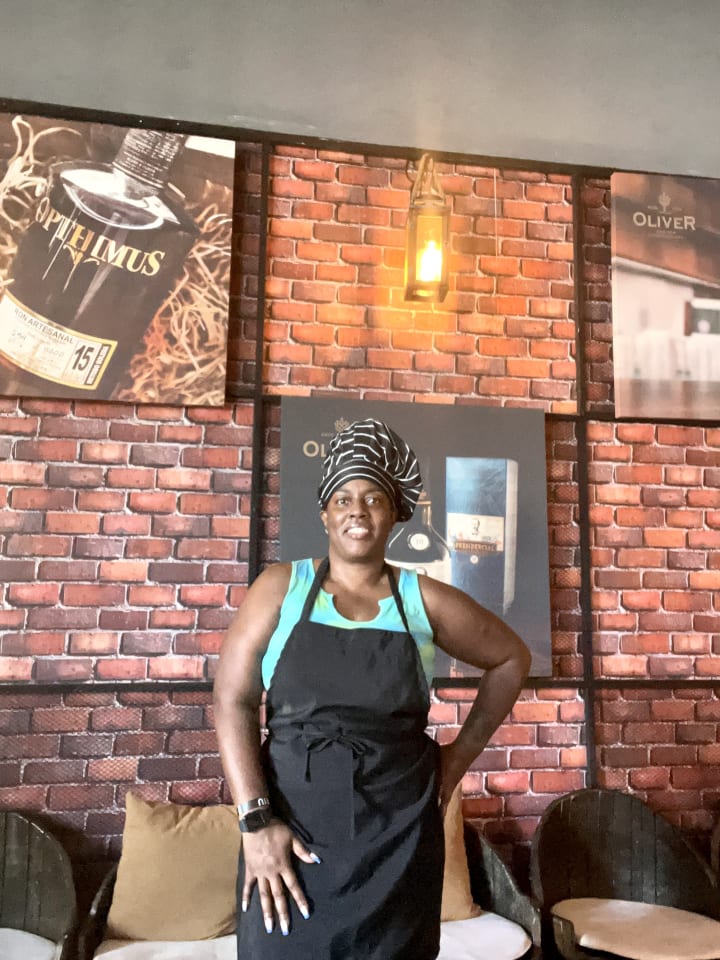 The days that followed were filled with relaxing pools day and night, walks on the beach, excursions, neon and pink themed pool parties, the club scene, dinner in the sky and more! Some of it was a blur. Maybe it was a dream. In the end, we said our goodbyes and vowed to see each other again. That's the magic of travel groups present and future. There's always a next time. Word on the street is they're headed to prized locations like Thailand, Dubai and St. Lucia. Plan are being made at this very moment.
'Ya'll better come and get one of these." What is it? It's a vacation with "I Take Trips Too" or a group of your own. But Ebony, Ima stick beside her. Wink, wink. Seriously though, we had a time.
About the Creator
Hi! I'm La'Nee, an educator and life long learner. There's been a writer with stories inside of me and I've finally decided to let her out.
Reader insights
Be the first to share your insights about this piece.
Add your insights