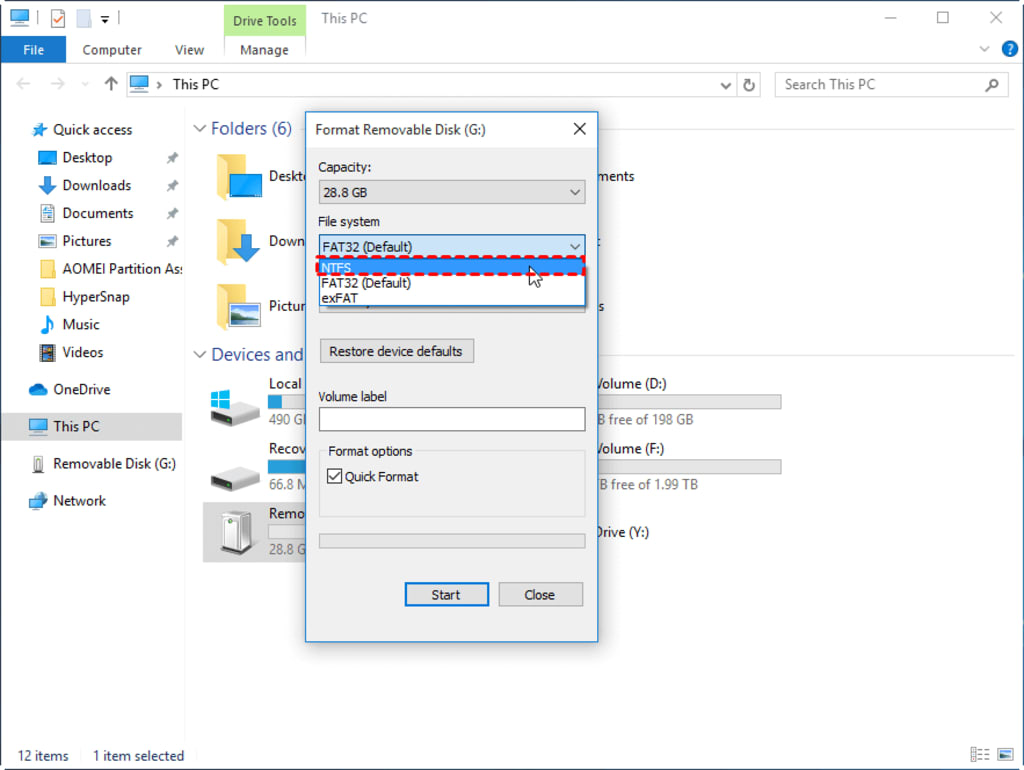 When you download movies in HD quality from streaming platforms like Netflix, Amazon Prime Video, DisneyPlus, Hulu, etc. and want to transfer them to USB, sometimes you will find that because the movie file is too big, over 4GB, then it cannot be transferred even the USB has around 20GB unused free space. Here's why.
- Transfer Netflix Videos to USB
- Transfer Amazon Prime Videos to USB
- Transfer Disney+ Videos to USB
- Transfer HBOMax Videos to USB
Change System of Your
Your newly purchased USB is in FAT32 format, and its biggest disadvantage is that 4GB is the maximum size of a single file while the maximum size of a single partition capacity is 2TB. To solve this problem, you need to change its FAT32 file system into another one: NTFS, which has no such limitation of single files' size and allows a partition size to be up to 256TB. The simplest operation is reformatting this USB flash drive. Please note that the data will lose so forgot to backup the data
If your USB is empty or contains no important files, using the Windows Format command to format the USB with the NTFS file system is a way.
1. Attach the USB to your computer, wait for Windows to recognize it. Double click on 'My Computer' (XP) or 'Computer' (Vista/Win7) or 'This PC' (Win8) to open File Explorer.
2. Right-click on the USB you want to format with NTFS and select "Format".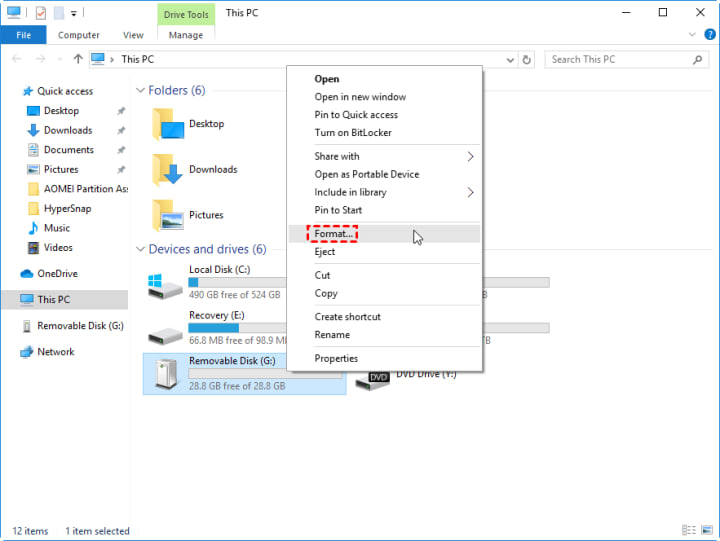 3. Select the NTFS in the File System drop-down menu. Click "Start".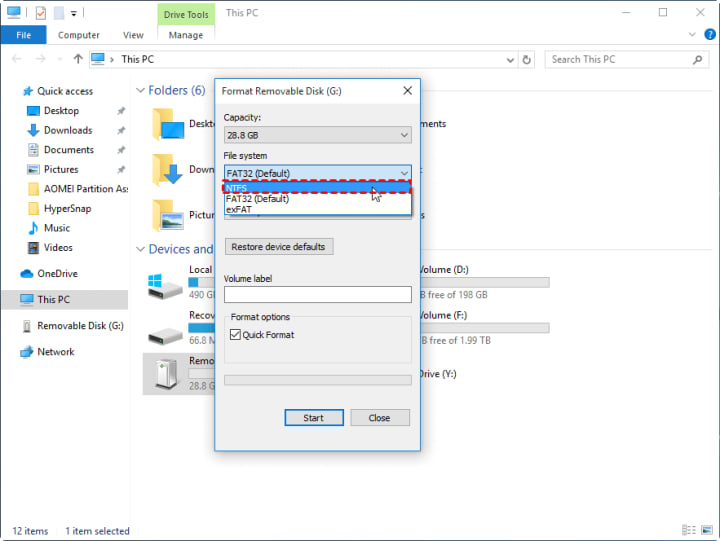 Please note that there is a warning for you that the data on the USB will be erased totally after formatting. Make sure you have backed up everything necessary and click "OK" to continue.
After reformatting it to NTFS files system, you should be able to copy 4GB or larger file to USB
Why You Need USB
Your mobile device don't have enough storage to store the downloaded videos.
You want to play Netflix videos on other devices.
You want directly play them on Smart TV with USB.
In the following, we will show you how to download Netflix videos with Kigo Netflix Video Downloder and then move to USB dirve.
Netflix Video Downloader
Support downloading movies, TV shows and original series.
All the audio tracks and subtitles will be kept.
Download up to 1080p HD videos.
Fast speed and easy to operate.
Step 1. Free download and install.
First of all, you can click the "Download" button above to download the latest version of Kigo Netflix Video Downloader and then install on your PC or Mac easily.
Step 2. Launch and output settings.
Click to run Kigo Netflix Video Downloader and then click the setting icon to set the output format, output quality and so on.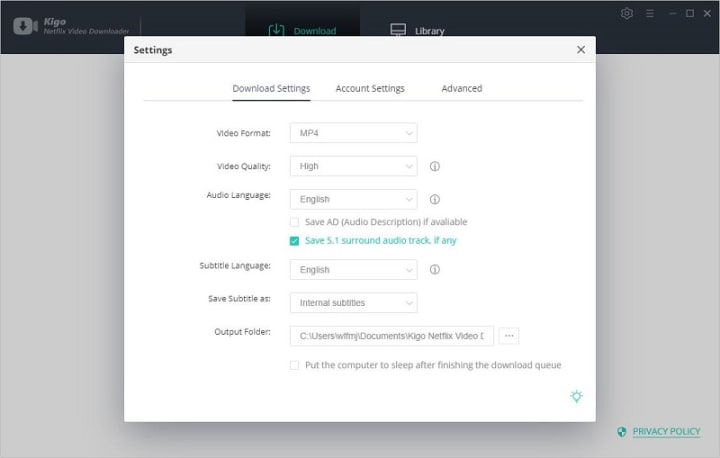 Step 3. Search and add videos.
Input the video's name on the search bar, or you can also copy and paste the video link or drag the video link directly to add the videos.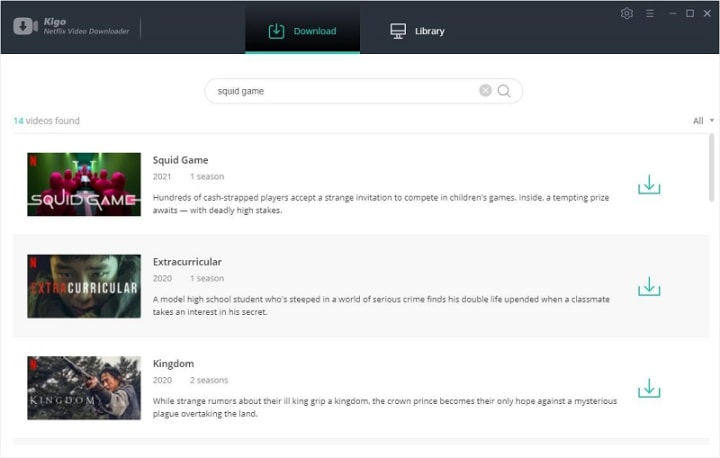 Step 4. Select episode and advanced settings.
Once the TV show lists on the program, you can click "Download" button to select the season or episode to download.
And then you can click the "Advanced Download" in the lower left corner of the window to set the video quality, audio track and subtitles in further details.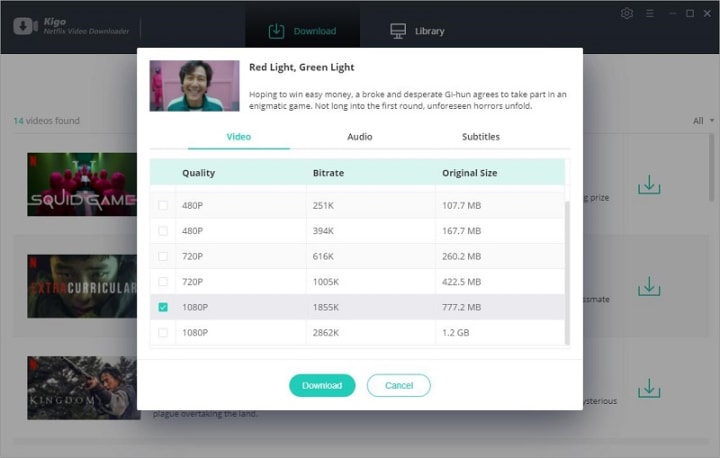 Step 5. Start downloading.
After the setting is completed, just click "Download" button to start downloading.
downloading squid game
Step 6. Move the videos to USB.
After the downloading, you can click "Library" to find the downloaded TV episode directly. Insert a USB drive on your computer and drag and drop the downloaded to video to your USB drive.
Reader insights
Be the first to share your insights about this piece.
Add your insights