How to Take the Perfect Bath - Part Two
A list of all the items needed for a more relaxing bath time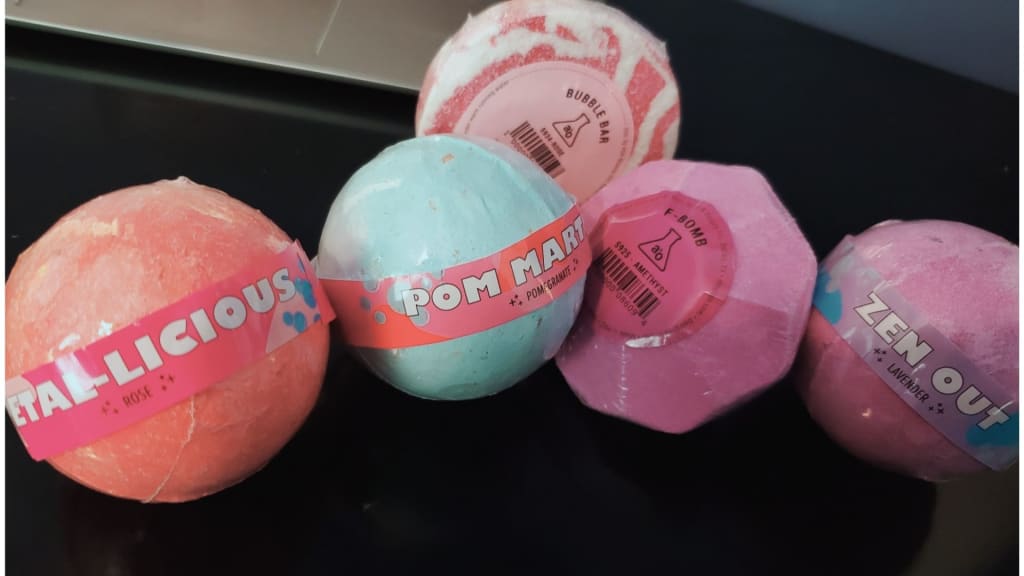 Image Credit: Author
As promised in Part One, I'm back with the rest of my tips for making bathtime not only therapeutic but also fun. I have so many tips on taking a perfect bath that they all wouldn't fit into one post. So in this post, I bring you a continuation of ways to make bathtime not also relaxing but fun.
If you missed my previous post you can check it out below:
Bath Bombs
Bath time doesn't have to be boring. One of the best ways to make bath time fun is using bath bombs. There are tons of options, so I'm only going to cover a few of my favorites that I use regularly.
When first looking online and researching where to purchase bath bombs, I noticed right away: They can be really expensive!
But I'm a person that likes to stretch a dollar if I can, so don't worry, the websites I'm going to share with you provide very inexpensive options.
My first big find is the website shopmissa.com. They have a smaller selection of bath bombs but each one only costs $1.99.
I bought an old glass cookie jar and purchased about ten of them to start my stash. I like keeping the cookie jar on the edge of the tub. It makes my bombs easy to grab and adds some style to my bathroom.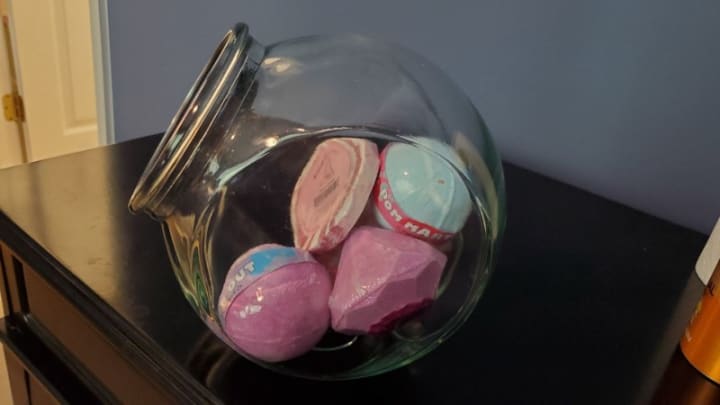 Another website I have discovered that has a higher quality bath bomb is Lush. I LOVE LOVE LOVE their selection however one bath bomb can cost about $10. So for Lush bombs, I only bought three of them and save them for special occasions.
Another fun thing about Lush is they make bath bombs that are season-themed. So right now they have some fun Christmas-themed bath bombs for sale.
(Note: None of my links are affiliate links.)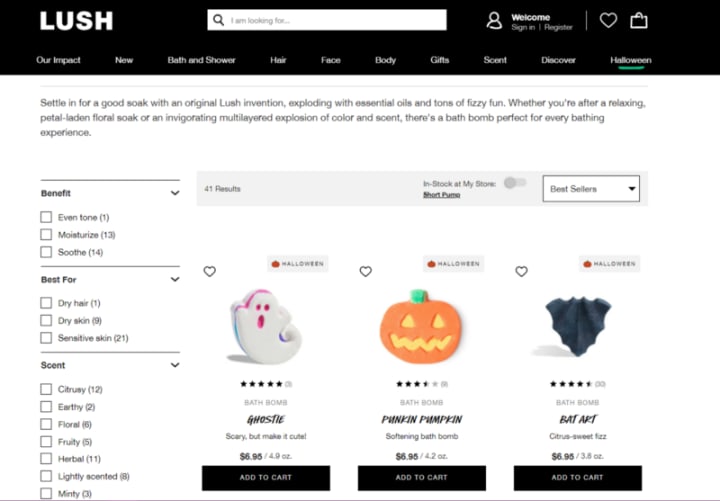 The last company I found is called Happy Dance. You may have heard of the actress Kristen Bell. I love her! Well, she started a new company called Happy Dance and all of their bath bombs have CBD in them.
There are lots of migraine patients that have found that CBD helps mitigate the side effects of migraines. I liked the fact that these bath bombs come in break-off squares. So if you have a migraine and maybe need a little extra CBD you can easily double the amount by breaking off two additional cubes.
You can get four bombs for $15. Also, they offer a subscription service for those that need these in their bath regularly.
I tried the Happy Dance bath bombs out and I enjoyed the experience. I not only felt super relaxed but it left my skin feeling remarkably soft and smooth.
(Note: May contain affiliate links.)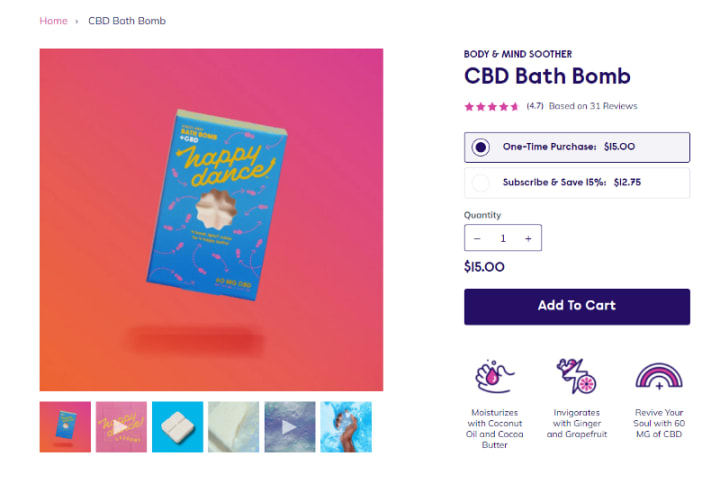 Epsom Salts
I am kind of a skeptic when people tell me to try something like Epsom Salts and 'Oh it will relieve all your pain'. But they were so right and I was so wrong!
Epsom salts provide so much relief to my pain!
One of the biggest benefits for me is Epsom salts have a ton of magnesium in them. Magnesium deficiency has been linked to migraines in many studies. When I have what I call a full-scale migraine and end up in the ER one of the medicines they have to treat me with is Magnesium through an IV.
The first bath salts I tried are from a company called Dr. Teals. I cannot brag about these salts enough. They are a must for every one of my baths!
There are salts geared toward specific conditions, but I generally go with Dr. Teal's Therapeutic Solutions Pure Epsom Salt Soaking Solution is the bag that I get. If you purchase the six-pound bag on Amazon, you will have enough for at least three months if you are taking a weekly soak.
(Note: Post may contain affiliate links.)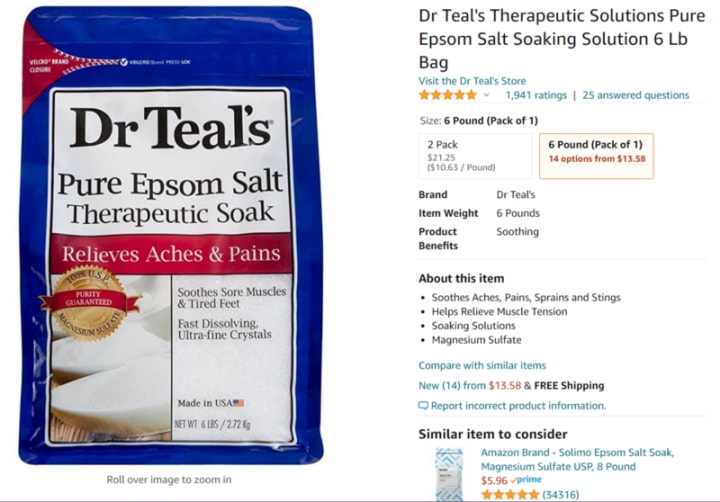 They, like my bath bombs, spend their days in an adorable cookie jar until I'm ready to use them. I worked so hard to make my bathroom as close to a spa-like environment as possible so it's nice to have the container on the tub versus the big six-pound bag they come in.
I also repurposed a plastic scoop from my kitchen to keep in the container. This makes it so much easier to pour the salts into the tub without spilling them everywhere. And, you can easily measure how much you are putting in.
Also, just a good FYI, let the hot water melt the salts a bit before you jump in. This will prevent the salts from digging into your skin on the bottom of the tub.
I hope you found it useful. Is there something that you have found that makes bath time relaxing and fun? If so, I would love to hear about it.
I have more migraine life hack articles coming soon. Stay tuned!