How to Shop for Your Essential Art Supplies
For When You are Looking for the Right Sources to Get Your Stash From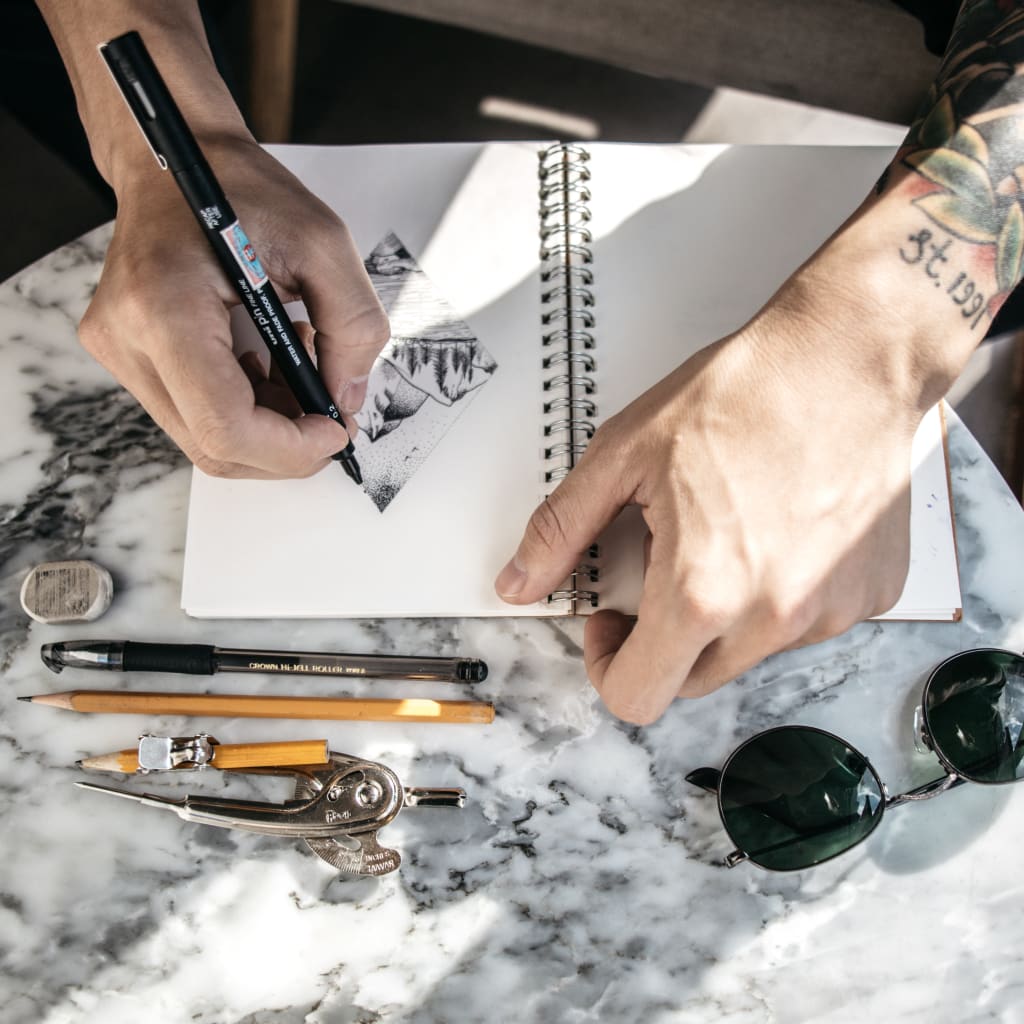 Photo by Kaizen Nguyễn on Unsplash
The first thing you might want to do is take a look at the local stores. They might not be art suppliers, but local stores near you might have the materials you need. When you go through some of the local stores near your area, keep in mind that their prices might be a little bit more expensive than those student prices you're used to.
The common local stores that usually have the bare necessities:
Your local bookstores: They might have some crayons, coloring pencils, watercolor, oil color, brushes and sometimes even canvases of certain sizes in stock.
The office supply stores: They could also have some of the items you are looking for. If you are looking for folders and portfolio cases, the office supply stores have a better chance at having them in stock than other stores.
Local supermarkets and hypermarkets might have a variety of choices under the school supplies and office supplies categories. If they don't, they might order some for you.
Plan your shopping wisely.
Shopping for art supplies doesn't need to be confusing. Once setting out to complete an art project, like any other projects, start with what you already have.
It is always a good idea to make an inventory of the art supplies that are available at your disposal, and note on its current conditions:
Do we have a complete set (of oil paint) inside the artist box?
Do we have the brushes?
Are all the pencils in the appropriate sizes?
Which type of paper do we need more of?
Make sure to include all the necessary extra bits too, including all the medium that will be used in the work. Are you primarily going to be working with oil or watercolor paint, pencil, charcoal, or all of them?
Select all the supporting materials that will be used in the project. Will there be an easel in the studio? Will you be stretching your own canvas or will you be needing larger rolls for the project?
If you already have an artist checklist for your project, use it. Make constructive use of the additional materials you already have. Perhaps the cloth, leather, things for the crafts are still available from the team's warehouse.
Browse the local art supplies at retail stores.
This may sound a bit obvious, but an art supply store located nearby might have some or all of the items you want.
You can begin with the Yellow Pages website, where you'll browse for the contact of businesses in a certain area. Include "art supplies" in your search and find the ones that are near you.
The stores in the listing may include a business phone number and a business fax number, and their categories; one store may be listed under several categories.
Keep your artist supply inventory close when making the calls, so that you can ask them the specific items you would like to buy.
Do your shopping online
A lot of art supply stores have a website and a contact number on their websites, where you can get information on the details of your purchases.
Amazon Arts, Crafts & Sewing: You can shop for art supplies and supporting materials from related Amazon departments. The arts, crafts & sewing section contains featured categories that are organized either by brand, specific activity or the default arts & crafts categories, like drawing, scrapbooking, and many more.
Etsy Crafts: The Etsy craft supplies section sells supplies and artist's materials for a selection of categories, including digital downloads, paper, and items for DIY wedding! Be sure to check the store policies for shipping and payment. Most shipping is handled within 14 to 21 days, but you might be able to get your items shipped faster, depending on the store's policies. They have also different store policy for each store, so be sure to read them prior to making an online purchase. Make sure that you also check for the shipping policies, returns policies, and other details to monitor.
Opus Online: If you are in Canada, there is an option for ordering and shopping by phone and online through the Opus store locations. There is a membership option and business-to-business offers available, so it would be a nice option.
Regional Ecommerce Stores: If you're living in Southeast Asia, your best bet is to take a look at the regional ecommerce stores. Alibaba, Lazada, and Amazon Global are common first choices. But you might also find a good bargain down at Carousell, Shoppee, or online marketplaces.
Keep an eye for eBay bargains.
Another place to do your shopping for art supplies and stocks for your art projects is the eBay Crafts section.
You can access the categories included in the crafts section from the eBay website, which also includes handy guides on how to shop on the website.
There are specific categories within the crafts section where you might be able to find the materials that you need, including craft paper, craft supplies and daily deals.
Be sure to check for sales and events when you are on the website, because other than daily deals, there is also an option of sales and event special discounts for certain celebrations.
If you don't find the specific categories for your art supplies, go over the how to buy articles for more information on where to find the materials.
Aside from job postings and event postings, the artist communities are a great source of reliable information for your shopping.
It's also a fun way to support your local artists. See how they are preparing their art supplies and see how well they are doing with their projects.
Flickr is a useful photo sharing community being used by people of many professions. Other than that, there is also Deviantart, where artists, including 3D artists and those who focus on digital arts, share their works.
Another useful place to look for information from is content hubs that specialize on arts and crafts, such as HubPages and FeltMagnet.
Spend some time on a brand's website.
There are many ways you can get the materials that you need to create your masterpiece. One way is to look for them through the brand's websites, which may or may not allow for delivery to your area.
The nice thing is that you can ask for information directly from the brand on where to shop for their products. Some websites even include a store locator for your convenience.
The limitations may be to do with how much time you have working on your project. Browsing through a few of the favorite or recommended brands for artists can help you decide on which brands to use in your project.
About the Creator
A Riau-born full-stack freelancer. A storyteller, poet at heart, a short story writer in my own time. I'm published on Hubpages, Medium, and a Google local guide.
On a scale of $1 to $20, how attractive are you?
Reader insights
Be the first to share your insights about this piece.
Add your insights