How to Pick a Social Media Profile Picture that Isn't Boring
You can settle for good looking, or you can be a hedgehog. Up to you 🤷
Your social media profile is your chance to make a first impression that lasts. Because online, that photo can sometimes be the only picture of you the other person will ever really see.
(If your profile picture is a meme, please just skip this part.)
What does your profile picture represent?
In this day and age, your profile picture is an opportunity! It's what your audience finds when they discover you online. It's what single women swipe to on dating apps.
It's what job hunters see on LinkedIn, before reading your resume. Some people even go as far as saying that it's your business card on the internet.
1. The logo of your brand
Your first choice is your brand logo, if you have one.
Experts like Social Media Examiner, Neil Patel, and the social sharing tool Buffer, all suggest using the same picture on all of your social media profiles to help with 'brand recognition'.
They say if you can't use the exact same photo, at least use a similar one. Tweak it a little to suit each profile's size requirement.
Using the same image helps your audience to easily recognize you when they've found you online. They'll know that it's really you.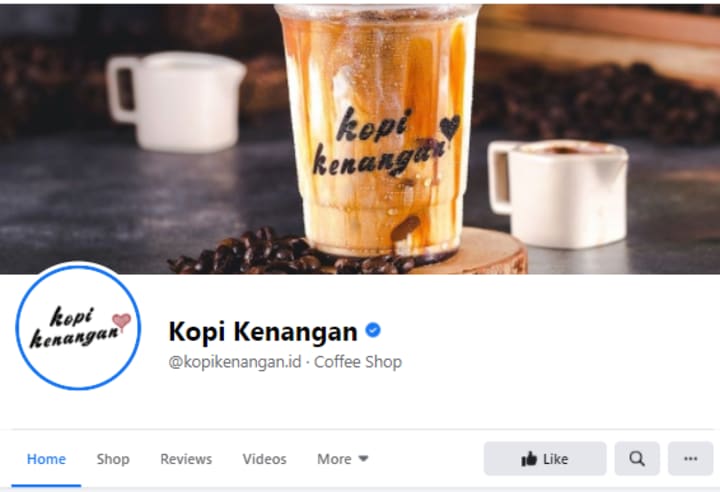 With so many social media around, it's kinda easier to have the same profile photo on every account. It works well on the accounts you mainly use for work chats or quick sharing, like on WhatsApp, Discord, Twitter, Reddit, etc.
2. A headshot that gives the right impression
Maybe if you're actively using LinkedIn for job search you'd want a professional headshot that stands out. And even an aesthetically pleasing one for your Instagram, where you're selling and promoting your brands and others.
The classic headshot will often make a good profile picture. Just try not to look boring.
Researchers at the Department of Psychology, University of York, have noted in a study the three dimensions to the features that make a good first impression:
Approachability: Does this person want to help me or harm me?
Dominance: Can this person help me or harm me?
Youthfulness-attractiveness: Might this person be a good romantic partner or a rival? (Or both?!)
Of course, it's often impossible to judge a person for all these qualities from just a single photo of the face. Most people try to appear likable, competent, and influential, even when they're not.
3. A photo that tells your story
There are many ways to tell a story with your profile picture: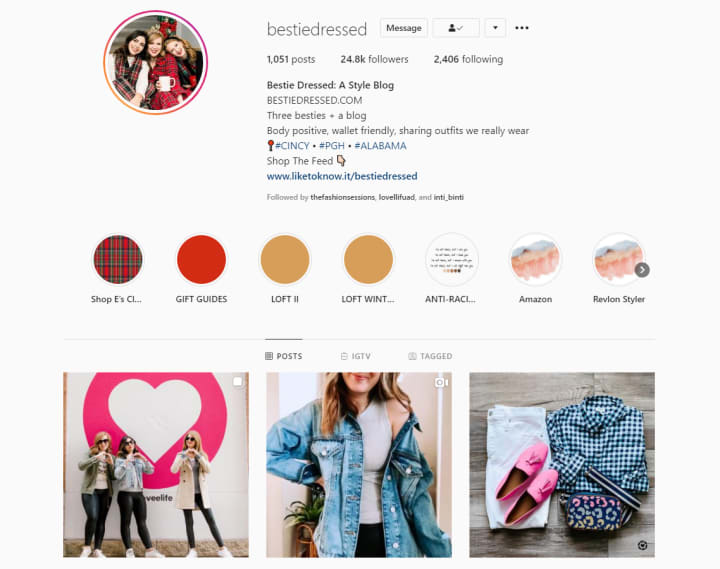 Include other people. One way is to include other people. It could be your business partner, your besties, or your favorite pet. If it's a business profile, why not use a photo of the entire crew? This would definitely help your audience be more familiar with the brand.
Use an eye-catching background. If you want to stand out, use bold colors, such as yellow, shocking pink, neon blue, lime green, etc. Another option is to take a photo of yourself in front of a colorful/textured wall.
It can be very tempting to pose in front of an artistic mural, but don't let the wall art steal all the attention. We certainly don't want to be "just a girl in front of a mural".
Use props. If you're a photographer, try holding a camera. If you're a teacher, pose for a photo on your teacher's desk. Strike a pose with the instrument you play if you're a musician.
To tell your story, you would certainly need to make some effort. You might need to have another person take a photo of you with the props. And remember that your photo would later be cropped into a circle.
4. A photo of you in action
Just by doing something simple with your hands you can already make your profile stand out.
Maybe clap your hands.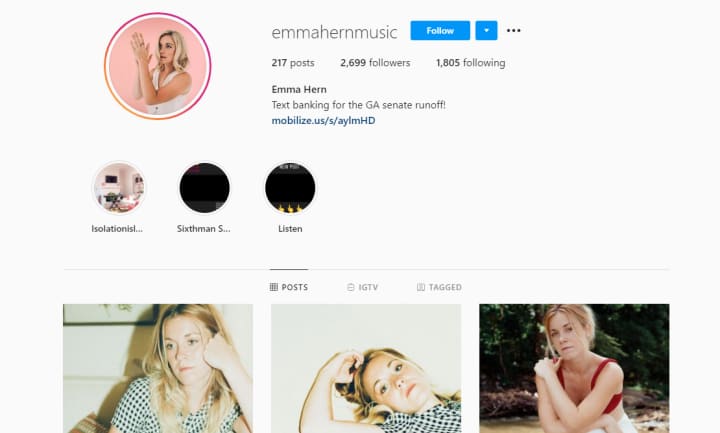 Touch your forehead.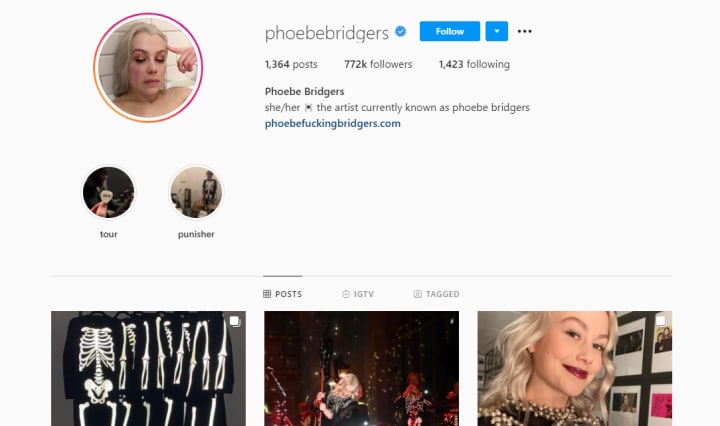 Hold something in your hands. Maybe a knife and a fork.
Or put your hands up 🙌
Go take a dip in the pool.
5. Something you've been working on
It doesn't always have to be a photo of your face. You can capture your work and use it to represent yourself. A digital collage, your arts and crafts, a hand lettering piece, the cupcakes you're selling...
6. Something you love
A close-up of something near and dear to you can be a great profile picture. For example, take the flowers. They're expensive, beautiful, delicate and artistic. You really, really, really love them? So use a photo of a flower arrangement.
If you love bananas, use bananas.
What else do you love? Baby cactus?
Note, however, that this probably wouldn't work for most business networking profiles, unless you include these favorite things of yours as props in the frame. On a more personal platform or online forums, you can definitely get away with a photo of your favorite pet.
7. An avatar
An avatar is always a good choice. It functions as a graphical representation of your character or persona.
You'll find an avatar you like from common avatar generators, such as Bitmoji, Apple's Memoji, Facebook Avatar, or pick one from online avatar makers.
My fave avatar is the pixel avatar that you can create from your original image, or just use a design you like. People working as programmers, coders, designers, and those in the gaming industry are often spotted online as simple, one-of-a-kind pixel avatar on Twitter and on their blogs.
There are many more types of avatars you can choose from: internet icons, pixel art, vector illustrations, line characters, or design your own!
8. Why not use colors?!
Look at all those accounts using pastel colors for their profile photos. This phenomenon is not exclusive to Twitter users. A while ago, in solidarity with the BLM movement, Instagram users also turned their profile photos black.
If you've got a set of brand colors, you can make turn them into your profile photos. You can have one color for all, or use the whole palette.
9. Your physical store
Do you own a brick-and-mortar store? If so, please use a picture of it as your profile. All eyes on your business!
You decide for yourself how private or public you want to be perceived. An avatar picture will appear a bit more anonymized compared to a high-quality, close-up photo of your well-lit face.
If you want a professional headshot of yourself, I say go for the winning shot. Experiment a bit with props, different outfits, hair styles, hats. With a bit of trial and error, you can take your own photo and make it look more professional without actually hiring a photographer.
Just be sure to stay away from duck selfies, bathroom selfies, car selfies... all types of selfies really.
About the Creator
A Riau-born full-stack freelancer. A storyteller, poet at heart, a short story writer in my own time. I'm published on Hubpages, Medium, and a Google local guide.
On a scale of $1 to $20, how attractive are you?
Reader insights
Be the first to share your insights about this piece.
Add your insights