How to Shop: Broke/Cheapskate Edition (UK)
I'm both.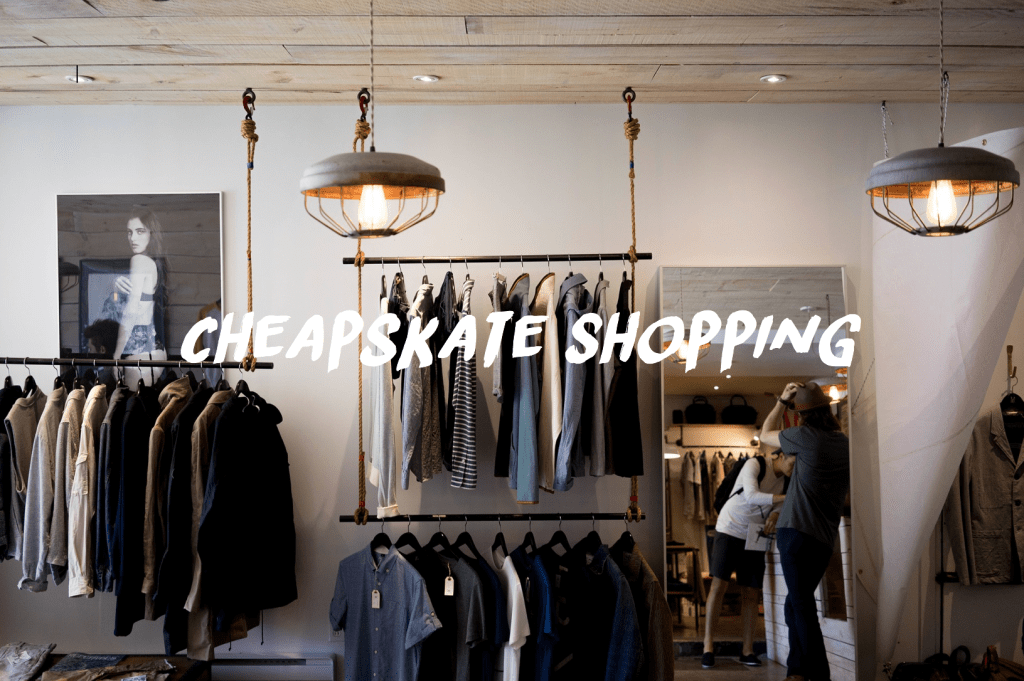 Let's face it—none of us (except the lucky ones who have successful, high-paying jobs and plenty of disposable income) like spending loads of money on things. Was that jumper really worth £45? Should you really splash out on that nice coat because its £150 down from £200? The answer is a definitive no.
I'm not saying we shouldn't spend more money on higher quality products because, in some cases, that's the way the cookie crumbles. I'm certainly no expert on fashion, but I know higher quality materials like cashmere/cotton/lace/silk/linen/wool are always going to cost more than you'd like, hence why I tend to settle for a little lower quality.
For example, I have a really soft sweater that was only like £7 in a sale, but the material is about 70 percent acrylic, which means that it's kind of static-y and sticks to my hair. But it's soft and was £7, so I don't care!
Another example: I risked buying a supposedly "genuine" Fjällräven Kånken bag on eBay for about £10 (no I'm not gonna link it, because it's no longer sold by the seller I got it from), and I got suuuuper lucky and an actual real, genuine Kånken arrived at my doorstep! Sometimes it's just luck.
But where do we go when we want to spend less but still eat properly and look on-trend? Even worse, where do you go if you hate physically shopping, like me? Unless you do some proper scouring of the internet, it's difficult to find places these days that won't over-charge you for basic products.
Being young and broke is no easy feat, but there are a good handful of websites/stores that will save you great amounts of cash, if you're willing to compromise in some places. Two pieces of advice come to mind first:
SALES, SALES, SALES. Always look for sales as soon as you walk into a store/open up a store website. Think occasions: New Year, Spring, Summer, Christmas/Boxing Day, Thanksgiving, Black Friday/Cyber Monday, etc.
Student Discounts. The rage these days is to have a NUS Card, to which I say: NAH. UNiDAYS is basically a free version of NUS, and just because it's free doesn't mean that you get less stores than NUS.
And, with that in mind, here's my list.
I hope this helps you. Happy cheapskate shopping!