How to Make Your Sofa Look and Smell New Again
Tips on getting your old couch to look like you just bought it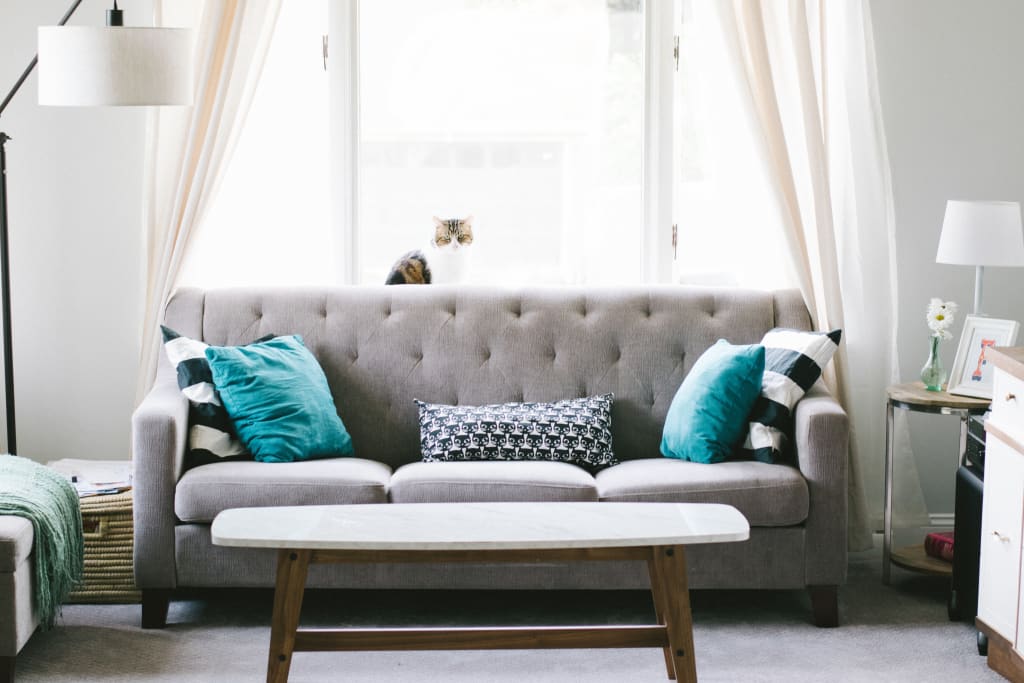 If your sofa is over five years old and has never been cleaned, then you need to read further to get a few helpful tips as well as a little understanding as to why your sofa is long overdue for a cleaning. Maybe you are one of those people who uses a slip cover or leaves the plastic on to ensure your sofa is free of stains; if so, then you too should read further and liberate your couch. Upholstery Cleaning is a must for every household, and when you have children, it may be necessary to clean your furniture more frequently to ensure it is safe for the whole family.
Prevent the Stains from Settling
The most important thing to keep in mind when you are trying to preserve the life of your couch is to clean up stains as soon as they occur. This will help keep the fibers stronger over a period of time, because you will not find yourself scrubbing a grape juice stain from your cushions years after it has set in. However, if you do find that you have stains that have already set in once you clean your sofa, then you can spray on a deep cleaning product and follow the instructions on the container, but don't wait too long before you decide to take action. Sometimes a spill, if cleaned up immediately, will have less effect upon the furniture, while a spot or spill that has gone untreated may be harder to remove as time elapses.
How to Clean It
To make the task of cleaning your sofa easier, it is pertinent to vacuum the upholstery as well as every nook and cranny before applying any cleaning solution. If you have the added bonus of couch cushions that unzip, then you can simply throw them in the washing machine. However, you may want to hang them up to dry instead of drying them in a machine to ensure they do not shrink. Before chemicals are used on spots in your furniture try the simple methods of water and soap. It is a good practice to only apply stronger cleaning methods when those weaker does not work; in other words, using a graded method of cleaning will save both you and your furniture. If you have a leather sofa, then make sure you use the cleaning solution provided by the manufacturer to ensure you do not damage or ruin your couch.
Take every couch pillow outside and beat them together to clean any dirt, dust, or dander as well as fluff them. You can opt to wash them in the washing machine, however, if you simply hang them outside for a day or two to air out, you will find they are just as fresh, it may just take a little longer. To sanitize and freshen them up consider spraying them with Lysol. Another possibility is to simply wipe them down using warm water and a mild detergent, and then hang them out to dry.
When Should I Deep Clean My Sofa?
It is important to deep clean your sofa at least every 5 years, however, if you have children, then it is wise to clean them at least every two years and vacuum them at least once a week. The longer you wait to clean your sofa, the more dust mites, germs, oils, and more will accumulate. To ensure your family stays healthy, it is important to remember to clean your sofa. After all, one day a family member has their feet up on a pillow watching television, while the next day you may lay down to take a nap with the same pillow.
Which Cleaner Should I Use?
To ensure you are using the proper cleaning solution you will need to find the tag on your couch; you will find a letter or possibly a combination of letters on the tag. If you see a W, then you will need to use a water based cleaner. However, if you see an S, then you will only use a solvent cleaner. If you see the combination of both letters, then you can safely use either type of solvent on the fabric. As long as you follow the instructions on every container and check to see which solution is suitable for your fabric, you can rest assured you will do just as good of a job at cleaning your sofa then any other professional.
The most important things to remember are to clean up messes when they happen, always use the cleaner recommended by the manufacturer of the sofa, and don't be afraid to hire professional cleaners to help you get done what you can't. A clean piece of furniture can change everything in one's home. Keeping your couch clean and looking nice is possible with just a little time and effort!